After a six-week search, the results are in on Royal Caribbean's search for a godmother for Harmony of the Seas.
23-year-old Brittany Affolter from the Miami-Dade region of Teach For America has been selected.  With the honor, Affolter will join the ranks of renowned athletes, celebrities, and royalty when she breaks a bottle to officially name the ship on November 10, 2016.  The cruise line received almost a thousand nominations, where three finalists were selected and then voted upon by the public to help choose a southern Florida hometown hero in education.
Brittany Affolter pursued a career in education as a way to inspire kids and pay it forward in the same way she had been during her early years.  She has been working with Teach For America since 2014, engaging classrooms in Title 1 schools across the county that meet the needs of at-risk and low-income students. Now, she trains teachers at 14 high-needs schools in Miami-Dade, serving over 500 students as a result.  In her spare time, she tutors students, is working to become a mentor for kids in foster care, and is finishing her masters in educational leadership.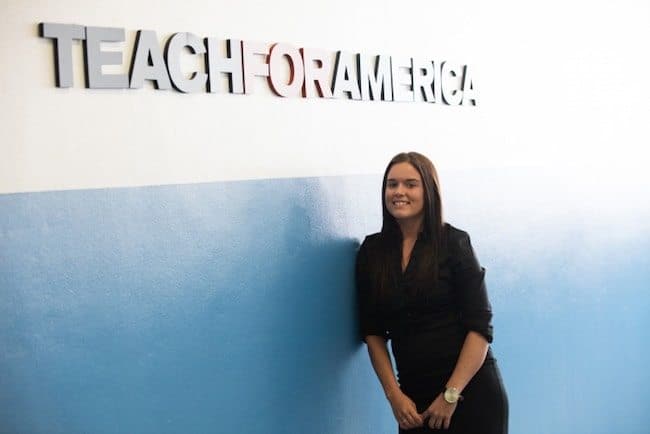 "I am so honored to have been selected as godmother to Harmony of the Seas, and hope that my story can help give a voice to all the hard-working teachers that give so much of themselves to make a meaningful difference," said Affolter.  "It's most important for me to help kids understand that no matter what is going on in their lives, they can reach the dreams they have for themselves."
Harmony of the Seas will make her US debut in just a few weeks when she arrives in Port Everglades in Fort Lauderdale on November 5.  Since Affolter is the winner of their godmother contest, Royal Caribbean will award $25,000 to Teach For America Miami-Dade, funding initiatives that will further Affolter's mission to inspire the local youth.