In what might be one of the most tragic stories we've ever heard, a cruiser who fell ill during a dream cruise to Alaska now finds herself stranded there, unable to get home and fearful she may wind up having to live out her final days far from her family and loved ones. In a desperate attempt to make sure that doesn't happen, a GoFundMe page has been set up with the goal of raising $55,000 so that the woman, Nancy Greathouse, can be transported home.
Nancy's Story
The fundraising page, created by Nancy's son, tells her heartbreaking story. "My mom… is trapped in Anchorage, Alaska," he writes. "She and her husband, Paul, were travelling on a two week cruise [on] April 28th when she suffered a respiratory crisis." As a result, Nancy had to be medivaced off the ship and taken to a hospital in Juneau, Alaska. Because that hospital's facility was not able to treat her condition, she was then taken by medevac to a hospital in Anchorage.
"During her 20 day stay in their critical care unit," her son wrote, "Mom Nancy fought to stay alive. She has since been moved off the artificial respirator and [been] transferred to St. Elias Hospital for rehabilitation." Unfortunately, the only way to get her home is another medivac flight which would cost approximately $55,000… and one which insurance will not cover.
A Cruiser in Need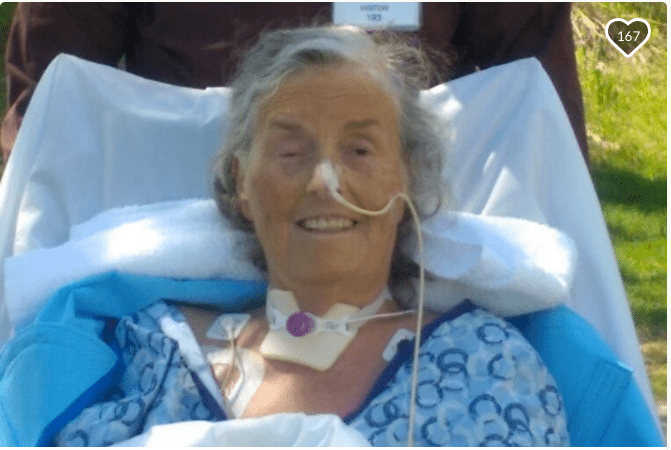 As the Alaska Dispatch reports, the cruise had been planned as a celebration of the life the couple has led. "We worked 40 years," Paul told the paper. "We wanted to take the trip of a lifetime." That was to be a two-week journey aboard a Carnival Cruise Line voyage. And while Nancy has cancer, she had been cleared by her doctors for the trip, a flare-up of an illness called Myasthenia gravis compromised her breathing to the point where there was no option but to have her flown from the ship to a hospital.
Now, all the retired teacher wants is to go back to Maryland. "My biggest desire is to go home," she told the paper. "I want to see my grandchildren." But this would involve another expensive trip, this time via what is known as an "air ambulance", in part because of Nancy's inability to get on or off a commercial flight, let alone sit up for its duration.
Time Is Running Out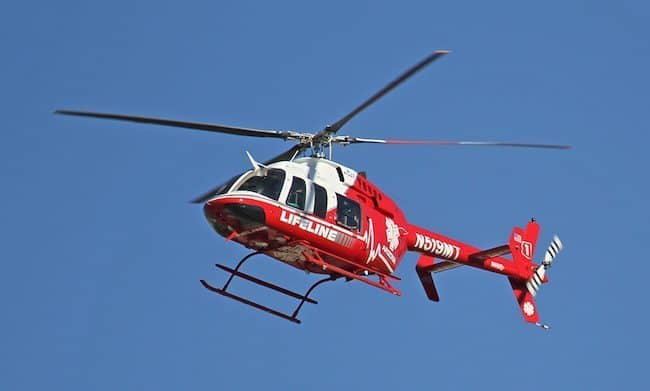 Nancy's son reports that she "has almost used all her Medicare and supplemental insurance money to cover her medical stay in Alaska. She needs to be transferred home before July 27th, 2017 to avoid using up her Medicare lifetime benefit."
As for her husband, he sadly reports, "I kick myself every day for not taking the travel insurance."
As of now, the campaign has raised over $14,000, but there is still a long way to go. The comment section on the GoFundMe page is filled with folks offering what they can afford to give as well as prayers. "Anyone reading this from Alaska," wrote Randi Beal, "please donate what you can for these lovely folks [who] devoted their lives in the service of others, not for financial wealth but riches in their heart and soul. We call our state 'The Great Land' and growing up here, when folks needed a helping hand, it was given back freely in the tradition of paying it forward before Hollywood made it a catchphrase."
For more information on Nancy's situation and to donate, visit the GoFundMe page.
Photo: Flickr/SearchNet Media