Catherine Powe had always done everything for everyone else.  She worked constantly while raising her three daughters to put them through college and graduate school.  One of her daughters said "she would give you the shirt off your back."  But with all of the giving to others, no one had really given much back to her.  That all changed when she boarded Carnival Ecstasy for a three-night cruise to the Bahamas for her 65th birthday with one of her daughters.  A lot more was in store than just sun and surf for this birthday girl.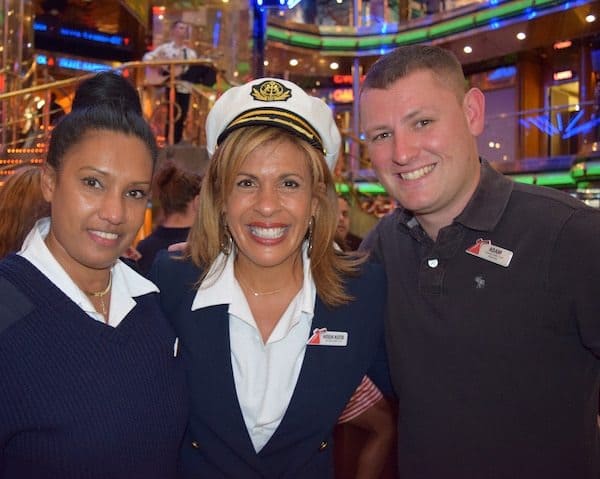 Tipped off by her daughters that she was a huge Today Show fan, host Hoda Kotb flew down to Miami to surprise her on board – right after taping the show that morning.
Catherine received a note in her stateroom saying that the cruise director would be stopping by, but Hoda showed up instead!  That was just the beginning of the surprises.  During a wine tasting with Hoda, Catherine's other two daughters surprised her by joining her on the cruise.
Hoda and Catherine enjoyed a variety of Carnival Ecstasy's activities together, and all of the surprises were captured on camera for a segment that aired on the show yesterday morning.  Check out the segment here.