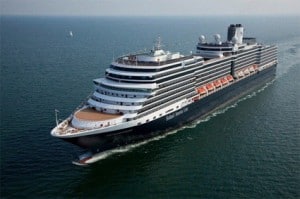 Holland America has launched a social media 'Dream Cruise' contest on Facebook running now through October 31, 2012, awarding one guest to win a seven-night cruise for two.
Entering the contest is easy. Like the  Facebook page and tell them your dream destination.
"There's no doubt that Facebook has become an essential way for us to interact with our fans and for our fans to stay connected to Holland America Line and each other," said Richard Meadows, executive vice president, marketing, sales and guest programs. "We are excited to offer all of our fans who participate on Facebook the chance to experience the dream of cruising through this new sweepstakes."
Expanded Roll Call Program
Holland America has also enhanced their popular Roll Call tab, making it easier for Holland America guests to stay connected with ship mates before the sailing. The Roll Call feature now has a longer life span of three months, allowing guests to connect with each other after the cruise. You can check out the new Roll Call feature here.
Subscribe to our Cruise News Updates.