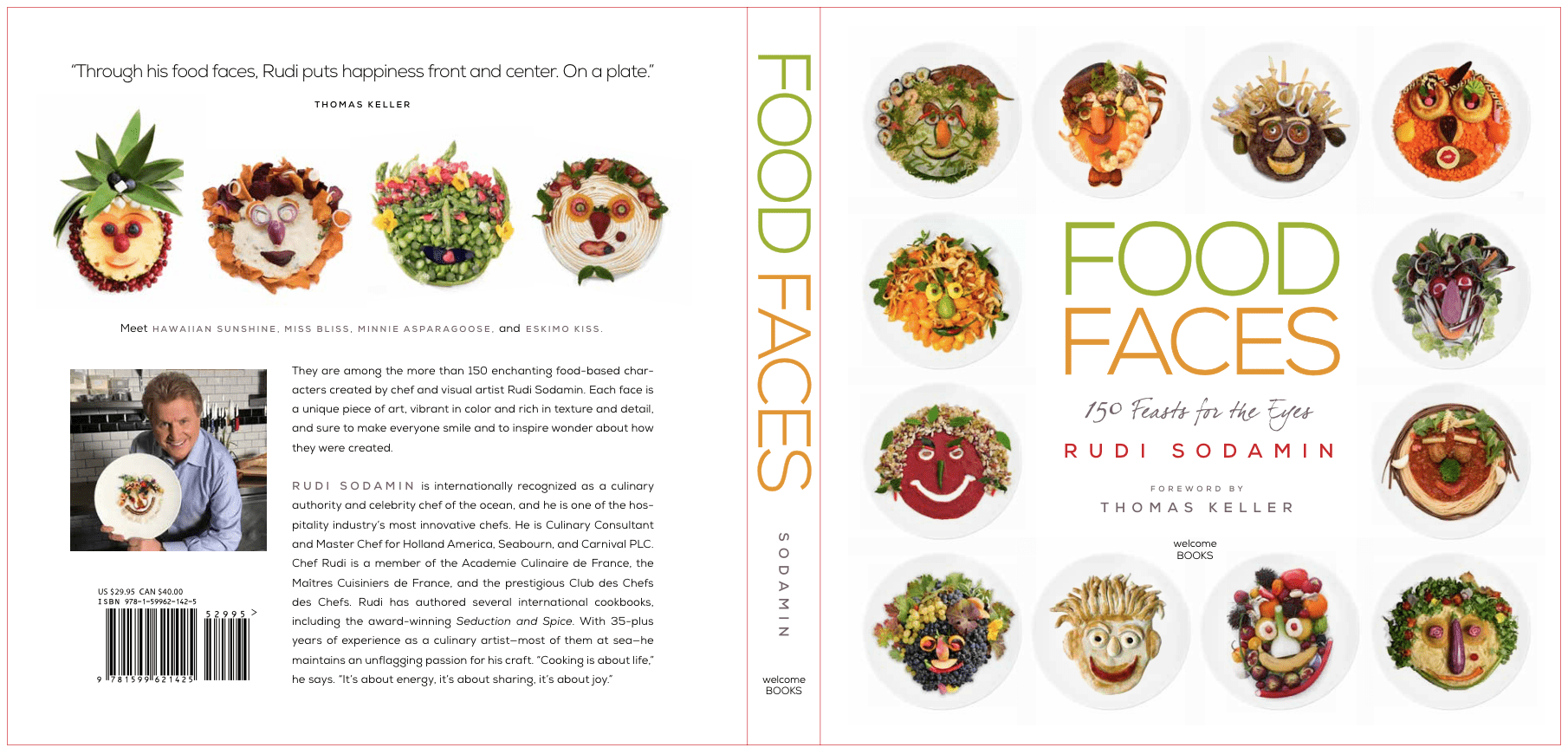 Holland America Line's Master Chef Rudi Sodamin just released his latest culinary masterpiece, and it isn't a fancy new dish or a cookbook. It's an artistic book called "Food Faces" that features over 150 vibrant photos of edible creations that display a cast of characters expressing human emotion in a fun, whimsical way.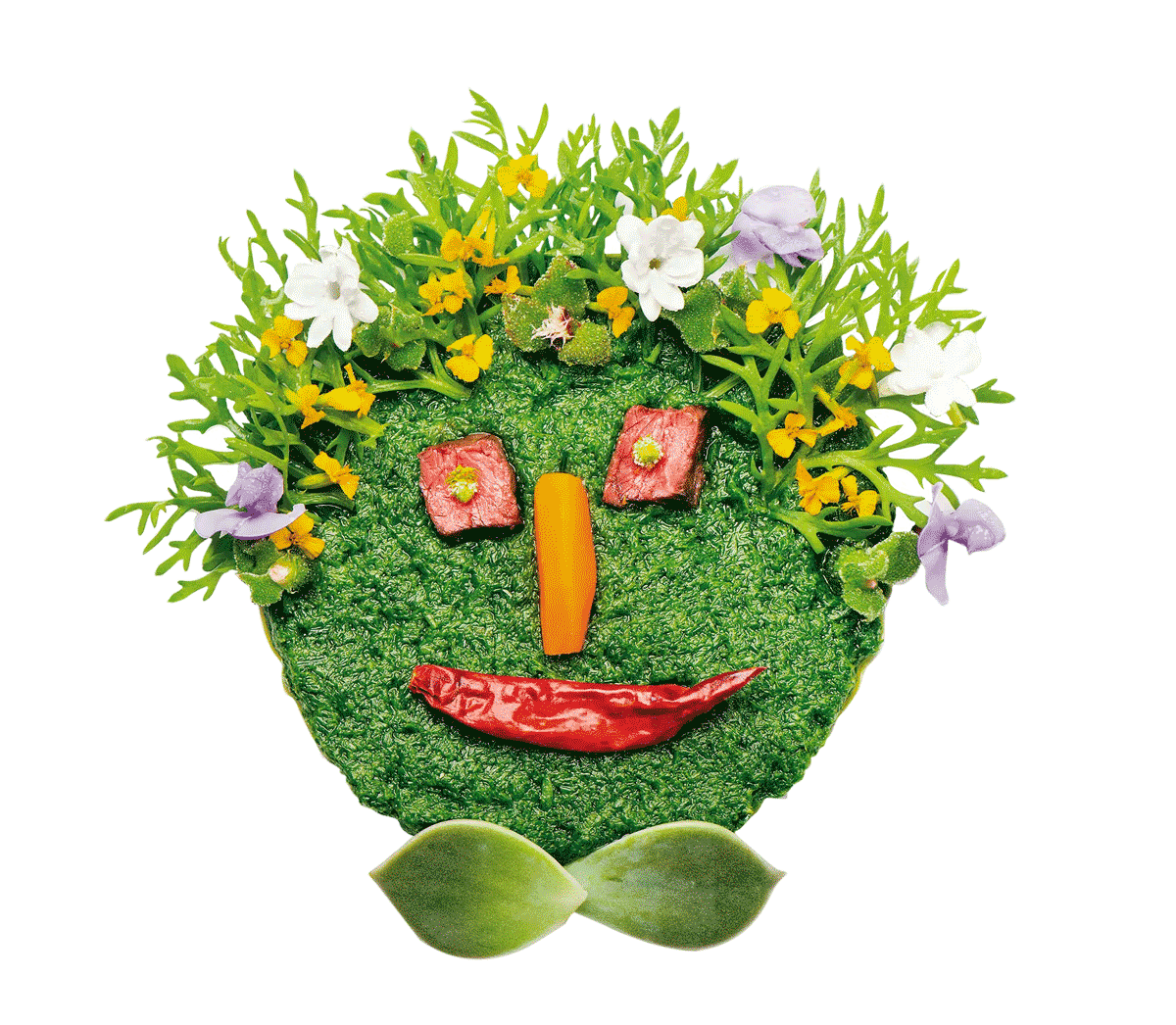 Sodamin captured the images in his photography studio, working to bring each piece of art to life, fine-tuning the coloring of each Food Face as he adjusted lighting, depth, and focus. In the forward to the book, Thomas Keller, chef, restauranteur, and cookbook author wrote: "Rudi has a keen eye, playful sensibility, and a willingness to let inspiration take him where it will. Rudi puts happiness front and center."
With several cookbooks already under his belt, Sodamin put another aspect of his artistic talent to use this time, creating a unique portrayal of ingredients that have inspired him throughout his culinary career. "'Food Faces' has a universal appeal that crosses all ages, languages, art, cultures, and food groups," said Sodamin of his concept. "Food is an international language, understood by all, and everyone in the world…can communicate and connect through food."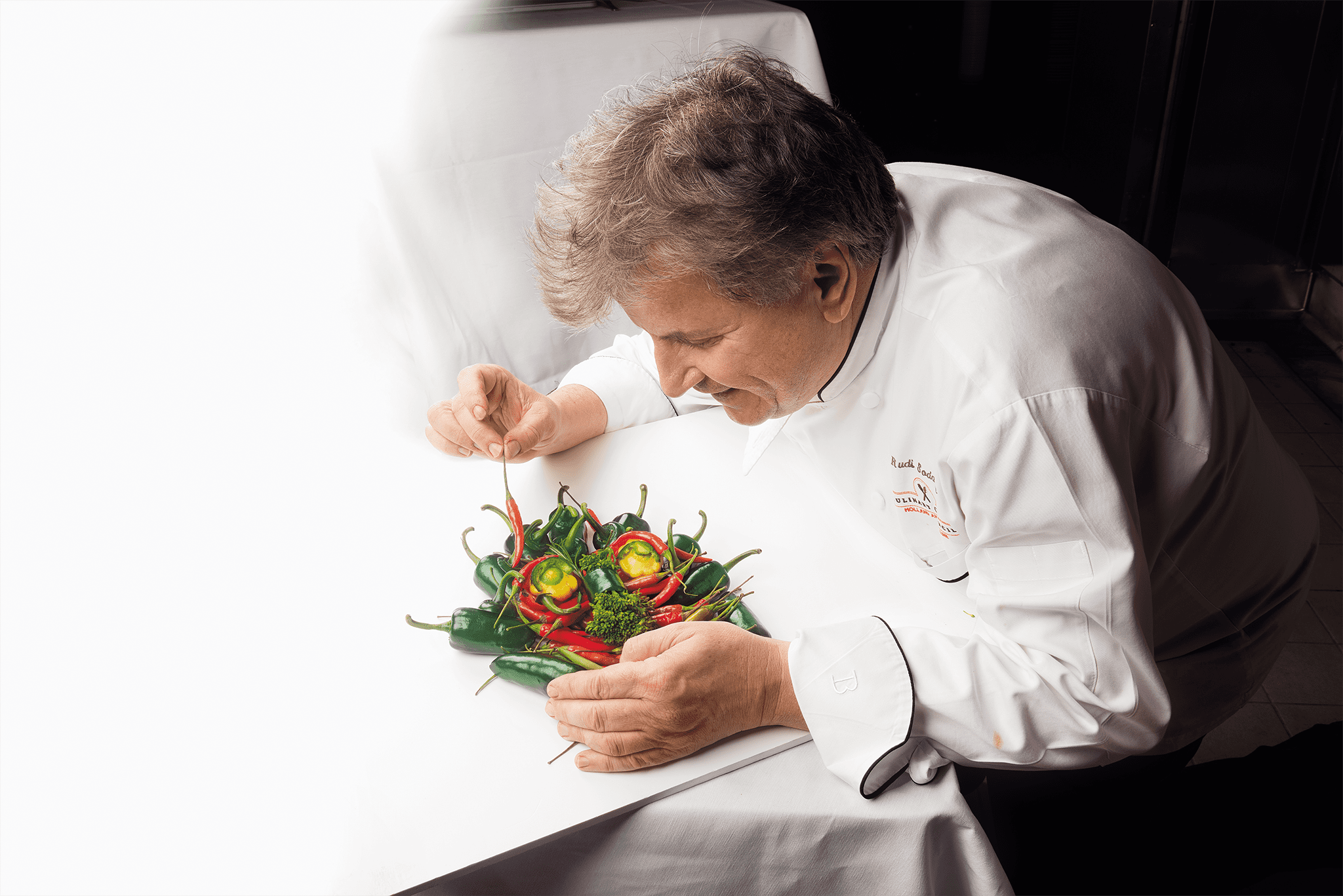 Onboard Holland America's ships, guests who dine in Rudi's Sel de Mer pop-up restaurant can enjoy his Food Faces on exclusive limited-edition plates made by Bernardaud, the leading French manufacturer of Limoges porcelain. Each plate features a different image from the book, creating an extremely unique setting for each table. "Food Faces" is available for purchase in bookstores nationwide. Sodamin will be exhibiting his Food Faces art in Miami, Florida and in Europe in 2018.