Holland America hosted a survivor celebration and fundraiser luncheon last month for the Puget Sound affiliate of Susan G. Komen Puget Sound.  The event took place aboard ms Westerdam at the Port of Seattle.
During the celebrations, breast cancer survivor Juliet Disparte shared her journey from diagnosis at the age of 27, to her current role in numerous cancer organizations during an inspiring speech.  The band Cinderella's Dirty Little Secret entertained those in attendance in the ship's main show lounge, and guests were able to enjoy lunch in the main dining room.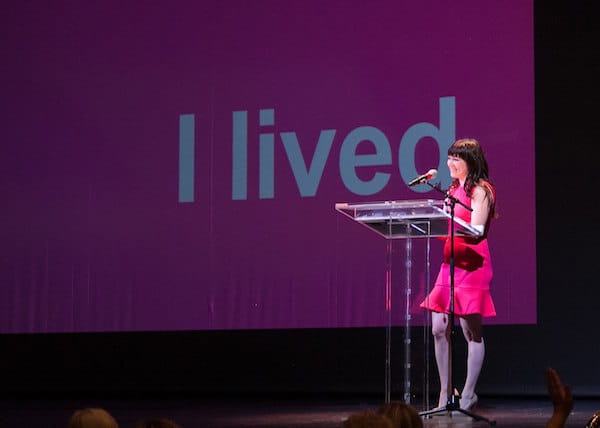 Since Juliet Disparte's diagnosis, she's been named an Education Ambassador with Bright Pink, joined the Stakeholder Advisory Board for Young Women with Breast Cancer at the Johns Hopkins Sidney Kimmel Comprehensive Cancer Center, and is an active volunteer with Komen Puget Sound.
Each year, Holland America hosts over 25 shipboard luncheons for charity for nearly 5,000 guests in its homeport cities.  The cruise line and its parent company Carnival Corporation also are involved in charitable-giving programs that provide sponsorships, in-kind donations, free and reduced-fare donations for nonprofit fundraising events, and donations of usable shipboard items around the world.