Holland America Line recently introduced new immersive Signature Experiences on select 2018 cruise itineraries departing from Montréal, Canada, as well as five of the most popular cities in Europe.
Each pre-cruise experience was created exclusively for the cruise line and includes an evening event, two-night luxury hotel stay, and transfers.  Guests who book a suite on the eligible sailings receive the Signature Experiences free, but space is limited and reservations are required.
Taste of Montréal – Old & New
On select Canada & New England cruises from Montréal, the Taste of Montréal experience visits the city's most popular sights and takes guests behind the velvet rope at one of its leading cultural institutions.  In addition to the tour is a two-night hotel stay and included transfers.
During the adventure, guests visit Place Ville Marie, the city's most iconic structure built on top of an underground city.  There's also a visit to the observation deck of Au Sommet Place Ville Marie for beautiful city views and an evening at the Montréal History and Archaeology Museum for a private, after-hours visit with delicious bites and an open bar.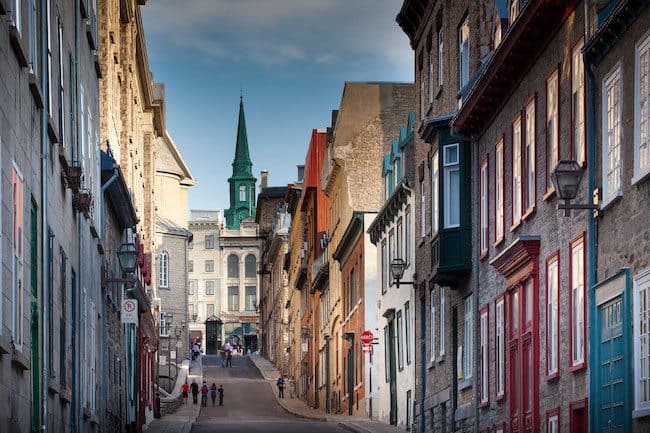 European Experiences
In Europe, guests on cruises departing from Amsterdam, Barcelona, Copenhagen, Rome, or Venice can book an exclusive Signature Experience before they set sail.
In Amsterdam, An Evening at the Rijksmuseum takes guests on an after-hours tour of the most visited national museum in the Netherlands.  After a cocktail reception, guests tour the museum's Honor Gallery, followed by a three-course dinner in the Rijksmuseum's café.
An Evening at Casa Batlló in Barcelona includes a private tour of the iconic architectural treasure created by Antoni Gaudi between 1904 and 1906. Guests will be able to take in the masterpiece, then feast on tapas and drinks which enjoying flamenco fusion music.
In Copenhagen, travelers will enjoy A Night at Kronborg Castle, immortalized by William Shakespeare in "Hamlet." At the castle guests will be entertained by actors who provide a history of the famous tragedy, followed by appetizers and beverages.
During a Night Out in Ancient Rome, guests will spend an evening at the Casa dei Cavalieri di Rodi (House of the Knights of Rhodes) on a terrace overlooking the Roman Forum.  After enjoying prosecco and appetizers, guests will take an after-hours tour of Rome's famous Colosseum by one of the monument's most elite guides.
Venice is known as one of the world's most magical cities, and during An Evening on the Grand Canal, guests will take a motor-launch cruise to the water entrance of a charming, privately owned 16th century palace overlooking the Grand Canal.  In the opulent and historic setting guests will indulge in appetizers, drinks, and Venetian music, all in the company of a countess or member of her noble family.
South America, Australia, and Asia experiences will be added soon, so keep your eyes out for those on Holland America's website.