As a self-proclaimed chocoholic, hearing about this automatically makes me want to sail Holland America ten times more than I already did!
The cruise line has reinvented the traditional dessert buffet – like turned it on its head.  They've introduced a Chocolate Surprise parade, which will be on the last gala evening of every cruise.  Rather than having to wait in line at the buffet, Chocolate Surprise will bring the treats to guests in the main public areas, as they enjoy the evening's entertainment.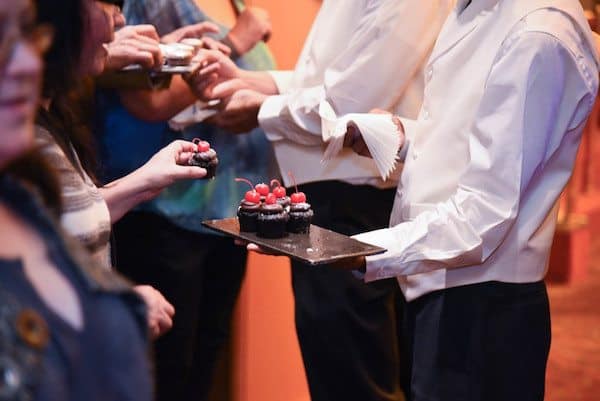 After dinner, waiters parade through the promenade decks with trays of chocolate desserts, passing them out to passengers in the bars and lounges.  The nearly hour-long parade puts a fresh, unconventional twist on a traditional event.
The Chocolate Surprise menu includes rich, creamy, and chocolatey bite-sized desserts served on silver trays.  Guests can choose from chocolate cones with lemon curd, bittersweet chocolate and butter cream, double chocolate cupcakes, dark chocolate hazelnut pops, milk chocolate raspberry tarts, chocolate macaroons with Grand Marnier, chocolate-dipped marshmallows, and caramel puffed rice treats with chocolate sauce.
The sweet parade takes place on all ships fleetwide starting now.
Photos: Holland America Line
SaveSave