Holland America is about to amplify their destination immersion experiences big time – with the launch of Explorations Central, or EXC.  The multifaceted experience will combine a variety of travel resources with opportunities for guests to make their travel adventures more engaging, vivid, and meaningful.
The launch of EXC means that physical changes are ahead for Holland America's ships.  The Crow's Nest on some ships will be reimagined into a space for Explorations Central, as a resource and engagement center.  Programming will begin in early 2017, and will roll out across the fleet by the end of the year.  The EXC shipboard center will debut on Westerdam in April following a scheduled dry dock.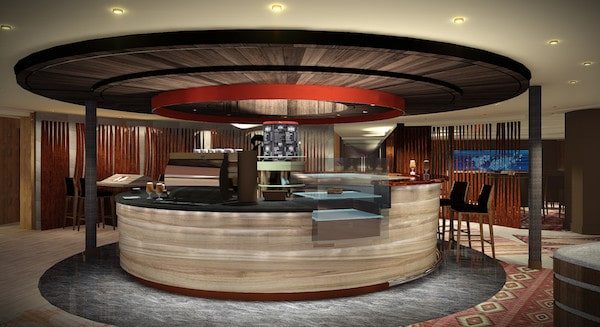 Explorations Central will be a hub of information, redefining the way Holland America guests experience each destination.  Through EXC, guests will be able to relax and immerse themselves, whether collecting information about a port, or indulging in a cup of espresso or Sudoku at the coffee bar.
Digital storytelling and interactive video experiences on subjects from travel and food to the arts will be showcased.  In an industry first, EXC will feature a virtual ship's bridge where real-time data from the ship's actual bridge will give guests a unique vantage point.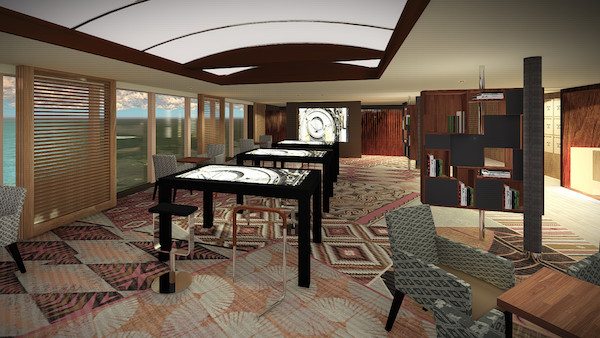 A dedicated EXC Team is also being introduced, which will bring local culture and history onboard with customized guidance for each destination.  Guests can ask for advice about the best tours, most popular sites, and where to go for an authentic local experience.  The specially trained EXC Guides will also give talks, where each locale will be brought to life beyond facts and figures.  Guests will learn local customs, hear interesting tales, and gain extensive insight into each port of call.
Through EXC Encounters, local cultural experts come onboard before the ship reaches the next destination to build anticipation for what adventures await.  Guests might learn how to play steel drums from a Trinidadian, make a flower lei with a native Hawaiian, or create a sense of serenity each morning in a class led by a master tai chi instructor.  The program also includes informal gatherings hosted by the guides, with language lessons, discovery of local products, and programs covering music, dance, and storytelling.
To ensure guests are prepared to go ashore, online EXC Port Guides using tips and info from AFAR Media provide exclusive handbooks for each destination.  For guests who want to explore on their own, printed port maps will provide a simple view of the best each port has to offer by highlighting the key points in each port that are easily reachable during the duration of the day.  Tips and suggestions will be included from shipboard crew who have visited the port many times before.
Renderings courtesy of Holland America