Holland America certainly knows how to celebrate Earth Day.  For the seventh time in a row, the cruise line has received the Green Gateway Award from the Port of Seattle.
The port cited Holland America's environmental stewardship initiatives that exceed industry regulations and standards, including the use of shore power while in Seattle, biodegradable cleaners where possible, and electronic log books for environmental entries onboard that improve quality, analysis, and efficiency.  The awards are presented annually to cruise and commercial lines that call in Seattle and whose eco-friendly efforts are deemed worthy of recognition.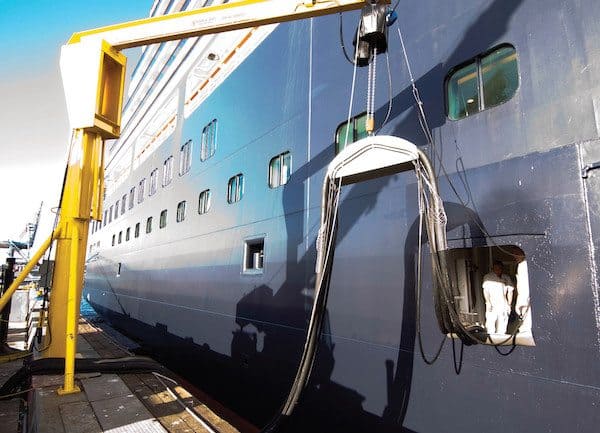 In previous years, Holland America received the accolade for its use of shore power, installation of IPCO Power Fuel Treatment systems, and practices to reduce emissions and protect the environment.  The line has been sailing from Seattle since the 1970s, and in May 2002 began using the city as a home port for Alaska cruises.
Photos: HAL