When Holland America Line introduces their new ship in the spring of 2021, the Ryndam will manage to both pay homage to the company's storied past while helping to move it into the future.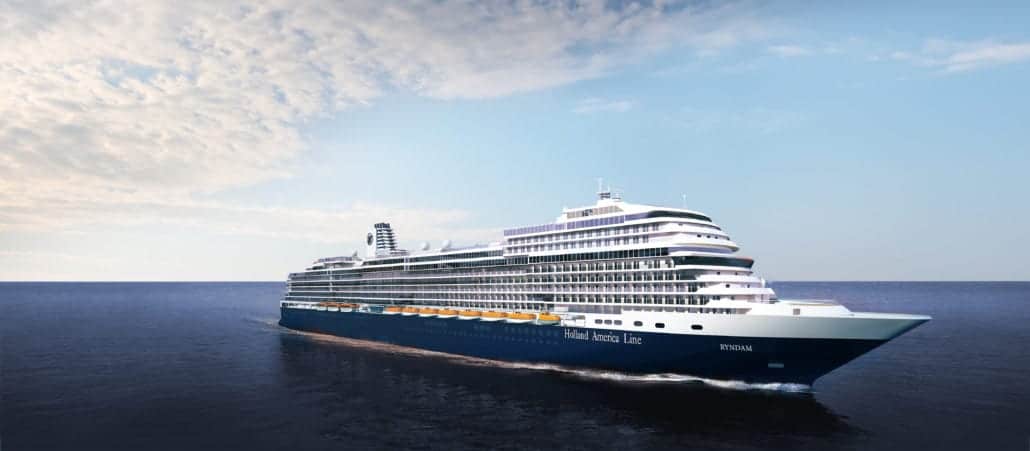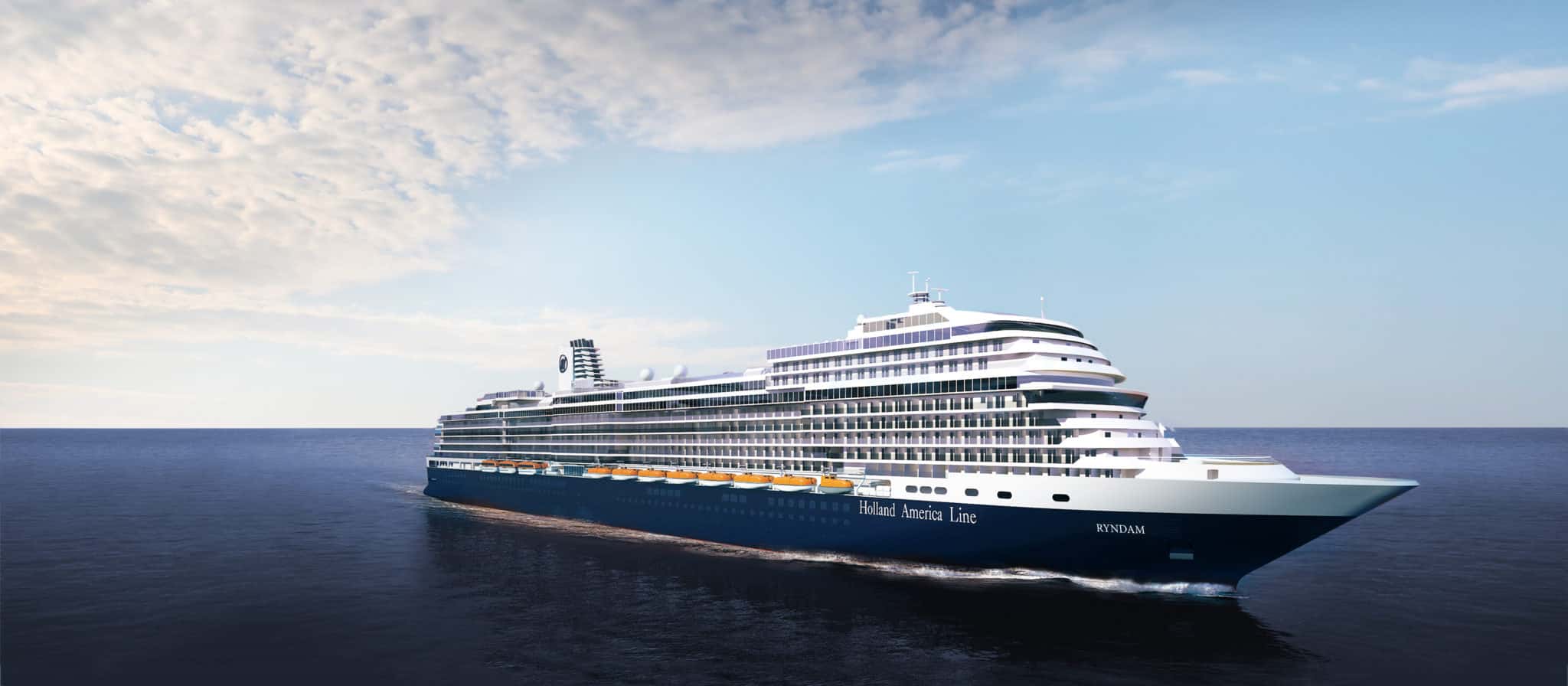 About Holland America Line's New Ship
In revealing the name of the new ship, Holland America Line's president, Orlando Ashford, admitted that the company has been "working on that balance between our history of 146 years and a lot of these changes that we are making to position ourselves for the future."
And that conversation revolved, in part, around the name Ryndam, given that this will be the fourth ship to carry that moniker.
READ MORE: 30 Fun Facts About Holland America Line's Nieuw Statendam
"We've had the discussion about the name and should we change the naming convention," Ashford admits. "But dam is a part of our naming convention and something that is historic and traditional. We decided to go back and tap into a traditional name."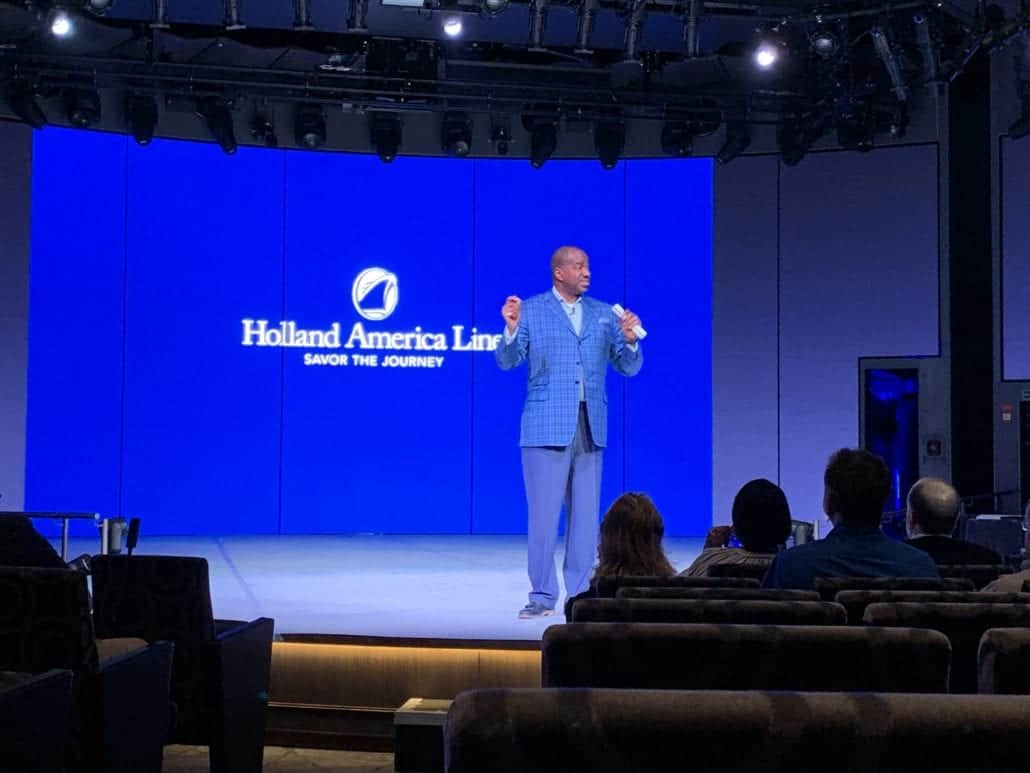 The original Ryndam sailed under the Holland America Line flag from 1901 to 1929 (although until 1923, the traditional spelling Rijndam was used). The next Ryndam served from 1950 until 1973, with the third sailing voyages from 1993 until 2015.
That most recent incarnation of the ship was then transferred to P&O Australia — a sister line to Holland America — where she now cruises as the Pacific Aria. "So we've had three Ryndams," concludes Ashford, "and we're about to have another one. We're really excited to add her to the fleet!"
How Music Walk Has Changed Everything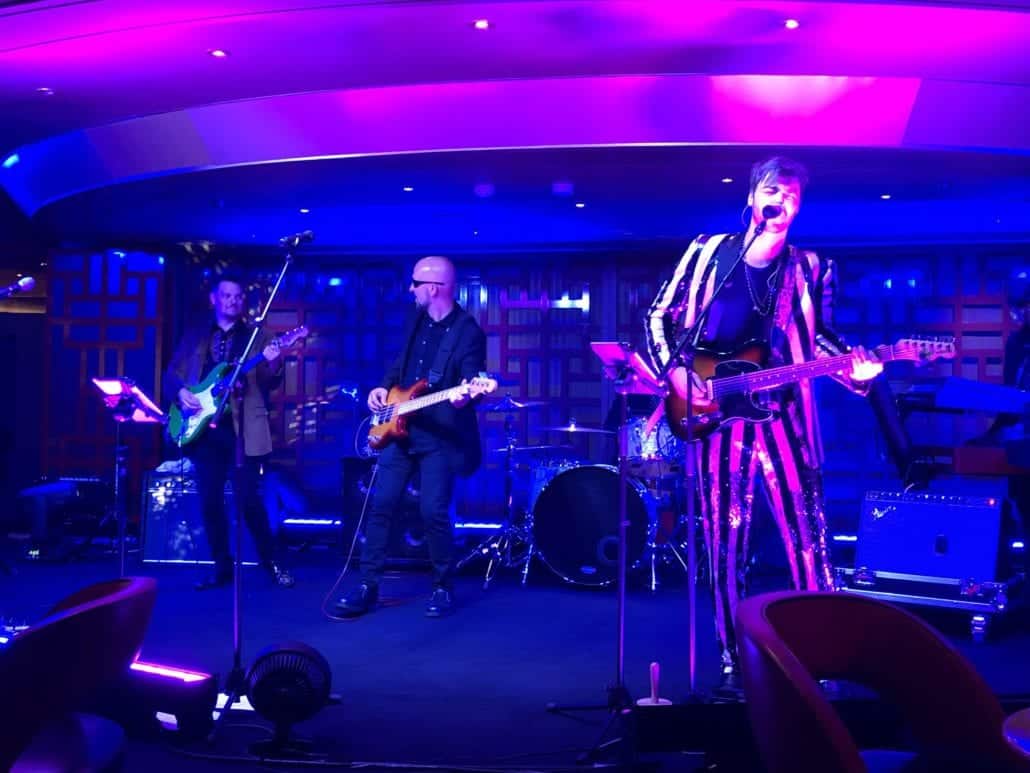 One thing Ashford is clearly proud of is the fact that even as the line continues to honor its history, they're finding ways to update their image a bit. "If you go back five, six, seven years," he says, "Holland America Line, while a wonderful brand, was a brand that was a little more subdued and quiet. I think we've really elevated the energy."
How, you may ask? In large part, by developing a unique and widely-praised slate of entertainment options focused on live music, much of which takes place at Music Walk, an entertainment complex offering a wide variety of live acts in unique settings.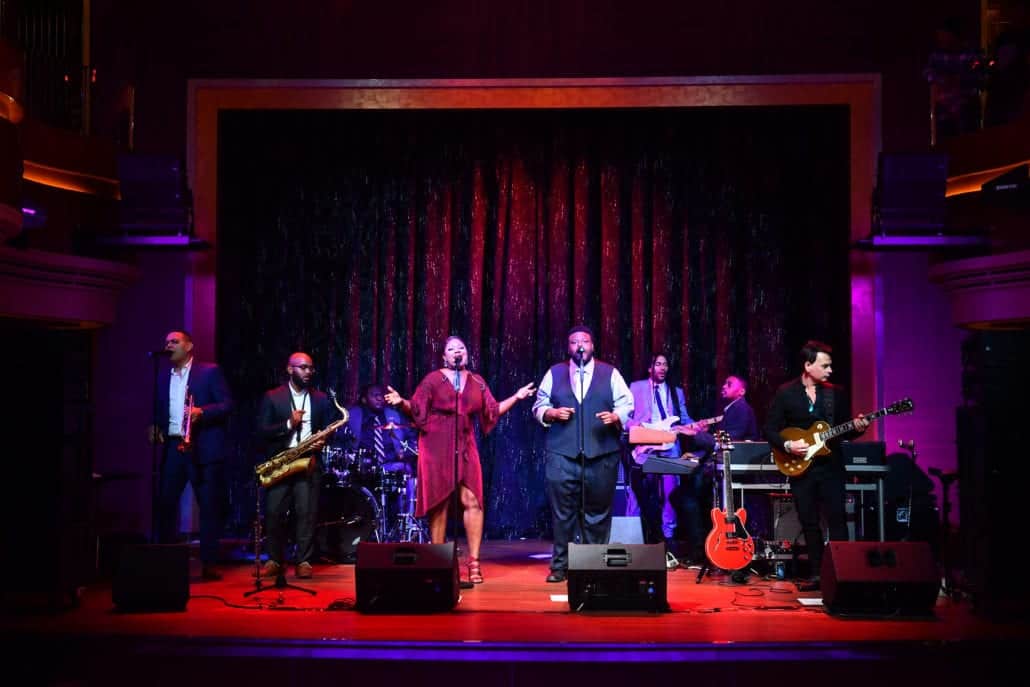 "Music Walk is the anchor of what we're trying to do, from an entertainment perspective," explains the exec. "We describe ourselves as the music capital of the world. We used to say the music capital at sea, but we really think what we offer from a music perspective is literally some of the best in the world."
READ MORE: 7 Ways Holland America Is Stepping Up Their Game 
And certainly the venues — not to mention the acts they draw — are impressive: B.B. King's Blues Club. Lincoln Center Stage. Billboard Onboard. The Rolling Stone Rock Room. "These are not just house bands where they change the T-shirt each hour," says Ashford. "These are people that are from these venues, vetted by and trained by those venues, playing truly authentic music in each of those genres."
As a result, Music Walk — often described as the heartbeat of the ship — comes to life after dark, with passengers taking in performances the likes of which have never before been seen on a cruise ship. "It's been tremendous," says Ashford of response to the offerings.
If he has one regret, it might be Holland America Line's inability to introduce venues like the Rolling Stone Rock Room onto ships across the entire fleet.
"Our issue," he admits, "is just trying to fit it in the space. Clearly, these are newer and bigger ships, so we have the room. The smaller ships don't have the same space."
Fortunately, that won't be an issue for the currently-under-construction Ryndam. Construction on the 99,500 ton ship officially began when the first piece of steel was cut on March 13, 2019, at Fincantieri shipyard in Marghera, Italy.
This will be the 17th vessel built for Holland America Line by the Italian shipbuilder, which most recently delivered Nieuw Statendam.
Video Tour of Nieuw Statendam (2019)