Holland America Line has launched a partnership with popular long-running PBS television show, America's Test Kitchen, as announced at a special event in New York City today.
What's In Store
The cruise line's Culinary Arts Center will be transformed to replicate the set for their TV show, where its recorded for broadcast by over 350 public TV stations around the country.  The shipboard shows will be hosted by Holland America chefs trained by experts from America's Test Kitchen.  Cooking demos and hands-on workshops will include topics ranging from Asian dumplings, to perfect pie crusts, and more – all rooted in the rigorous testing and science-based approach that the show takes to the culinary arts.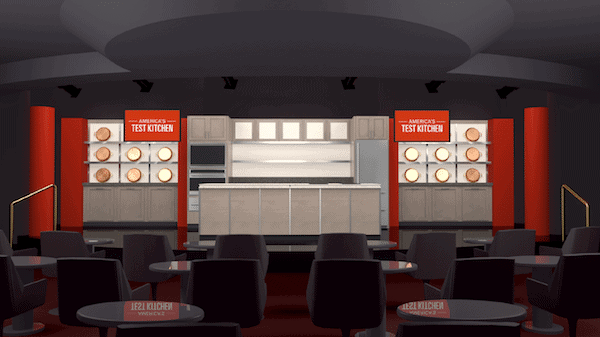 The demonstration courses will feature video content, live instruction, taste tests, and recipe samples.  Some courses in development include We Love Chocolate, Everything Salmon, Flavors of the Mediterranean, New Italian Favorites, and Meatless Monday Meals.  Also planned are 90-minute workshops that will teach a specific skill set.  Proposed workshops include Perfect Pies and Handmade Pasta.
Additionally, guests will be able to watch episodes of America's Test Kitchen and Cook's Country in their staterooms – on a dedicated TV channel.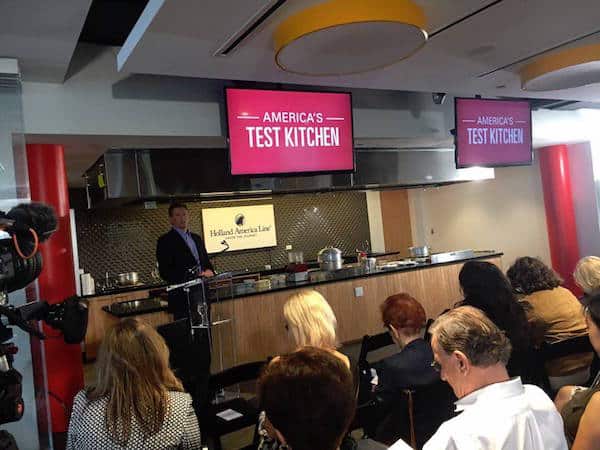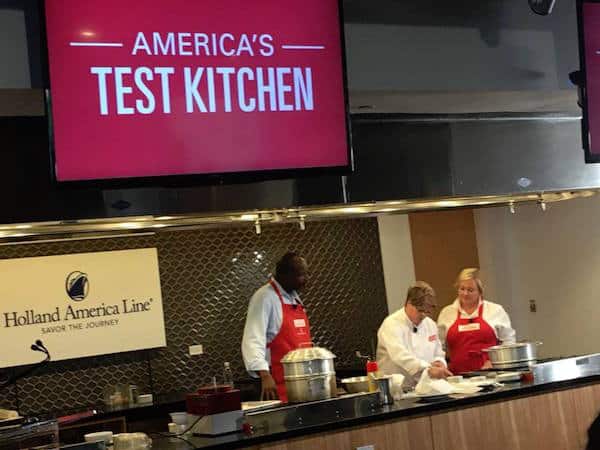 America's Test Kitchen demo courses and workshops will begin aboard ms Westerdam on October 18, and on ms Nieuw Amsterdam on November 13.  It will be rolled out fleetwide by June 2017.
About America's Test Kitchen
America's Test Kitchen is a real place – there's no smoke and mirrors involved in this show's production.  The 2,500 square foot test kitchen is located in Brookline, Massachusetts.  A team of over 50 highly qualified test cooks perform thousands of tests each year.  The goal? Develop the best recipes and cooking techniques, review cookware and equipment, and taste-test brand-name grocery store products for the home cook.
Recipes are tested 30, 40, sometimes even 70 times to arrive at the very best, foolproof recipe.  The recipes and reviews are then published, in the company's two magazines Cook's Illustrated and Cook's Country, a growing line of cookbooks, and on their websites.  Some of them are also, of course, featured in their two TV shows – America's Test Kitchen and Cook's Country.
Visit America's Test Kitchen at their website – americastestkitchen.com.