While Holland America Line is still dedicated to excellence, you won't find it in their tagline anymore.  They're evolving their image, including a new brand campaign, a refreshed logo, and a new tagline that reads "Savor the Journey."  In my mind, that points me to their delicious culinary selections onboard, but they're saying its a general statement for travelers to embrace the exhilaration of a Holland America cruise.  Either way, it sounds good to me!
The updated logo is still the classic blue and white, but with a more modern, simpler feel.  The fonts were updated as well and the new tagline appears below.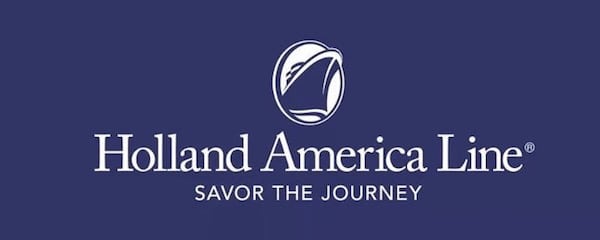 In addition to the new logo and tagline, Holland America is introducing a new advertising campaign that will include both national and local TV commercials for the first time in several years.  The integrated campaign will also include new print ads, digital advertising, radio spots, email, and direct mail.
The 30-second television commercials will take viewers on a journey of the senses through a Holland America cruise.  From the onboard ambience to the exciting shore excursions, the commercials will encompass viewers in what a voyage with the cruise line is like.
The new print ads will use taglines such as "Write the Next Great Chapter in Your Life Story" and prove it's possible to visit "Barcelona and Lincoln Center in One Day" on a Holland America ship.
For more information about the cruise line, visit hollandamerica.com.