In February, Holland America Line launched a contest where fans could submit their own original poster designs to celebrate the brand's 150th anniversary.
This month, the cruise line announced that Austin Thomas from Seattle, Washington won the contest. Here's his poster: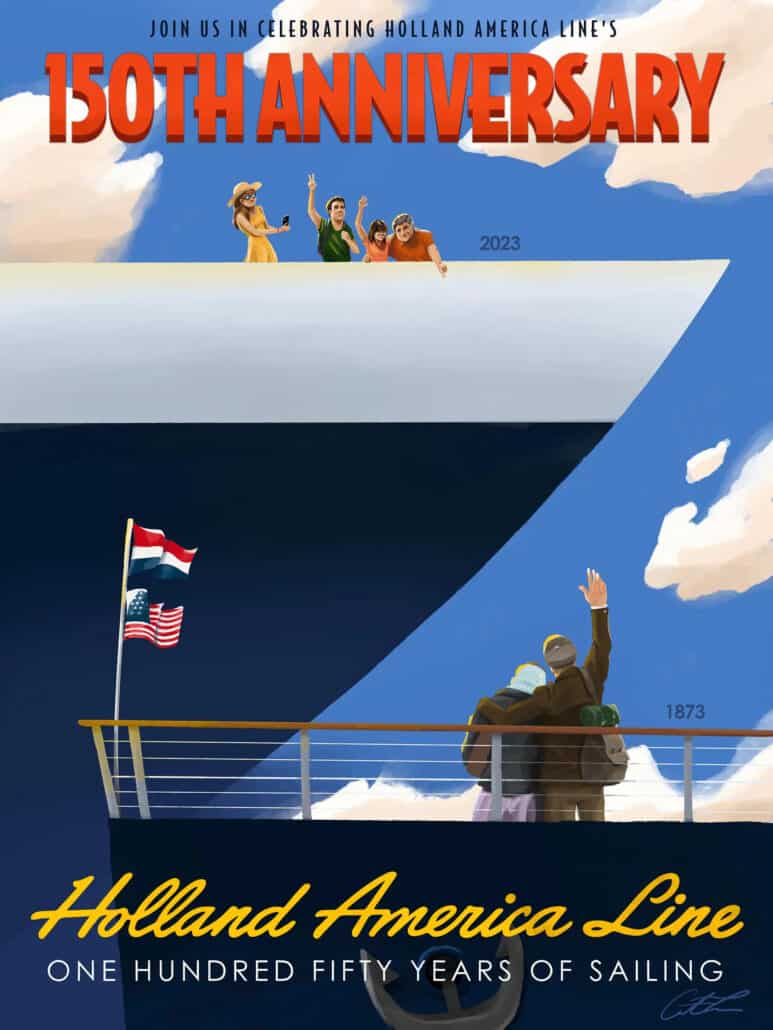 When asked what inspired the design, Thomas shared his desire to look back at the company's history while also looking towards its future.
"Because this was such an impressive anniversary, I wanted to dig into the history," he said. "Holland America Line is still impacting families and giving them life changing experiences 150 years later, but in a different way. I wanted to illustrate how excited a family immigrating to America in the 1800s might be seeing a modern-day family able to travel and see the world for leisure. And vice versa, how excited a modern family might be to spot a vessel straight out of the history books."
In researching Holland America's posters over the years, he developed a deep appreciation for their approach and sentiment.
"The vintage style gives a real character to the brand that affirms its history and commitment to aesthetic detail. The posters give a sense that you're in for a larger-than-life experience and all seem to highlight that in an unexpected way. It felt like capturing those same sentiments would be crucial to my illustration."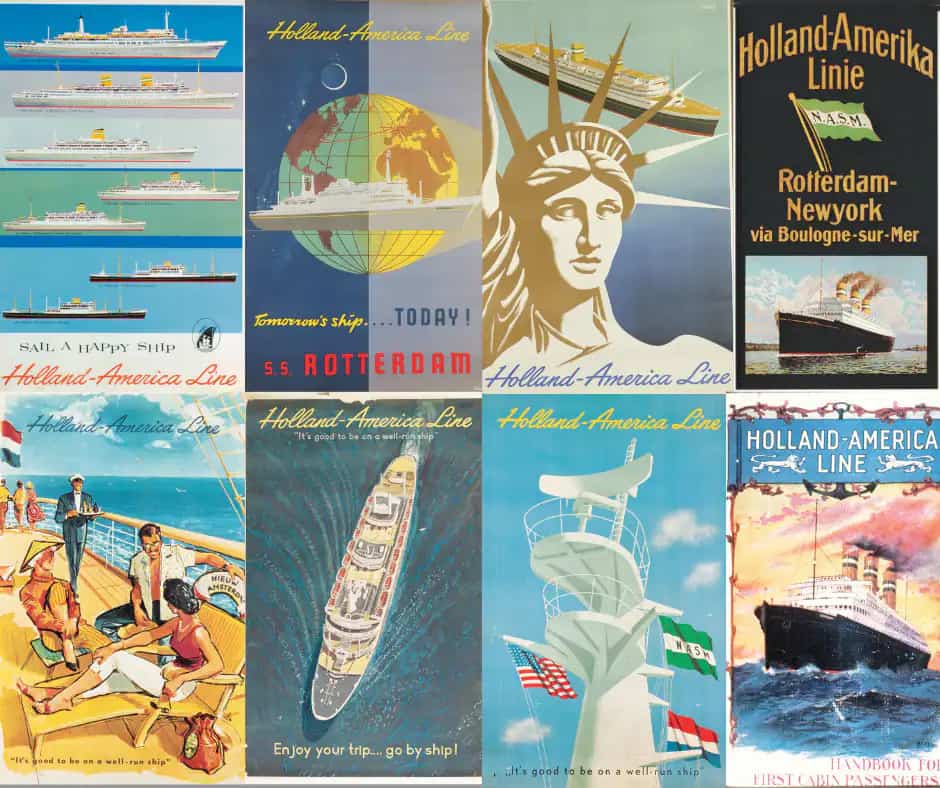 When Thomas was notified that his poster won, he couldn't believe it and said it was a dream come true. One of the rewards for winning is a free cruise to Alaska in a balcony cabin, which is extra special because he's never been on a cruise.
He added, ""I love that Holland America Line provides people an accessible and fun way to experience the world. Travel has been very formative for me, so I look forward to the opportunity to see a new place for a completely different perspective on the water."
The winning poster will be displayed at the Rotterdam cruise terminal on April 18th and 19th as Holland America celebrates its 150th anniversary in the city.
READ NEXT: Crystal Cruises Announces 125-Night World Cruise in 2024