Holland America Line dominated the Porthole Cruise Magazine's 2017 Readers' Choice Awards, walking away with eight honors. The annual awards are determined by thousands of the magazine's readers, who vote both online and via paper ballot on their favorite cruise lines in more than 50 categories.
Best Private Island
For the past 17 years, readers have named Half Moon Cay the industry's Best Private Island. In 2017 the island is celebrating its 20th anniversary with events, upgrades, and new facilities. The destination features a 700-acre lagoon, two-story villas, private cabanas, and a variety of shore excursions to suite everyone's fancy.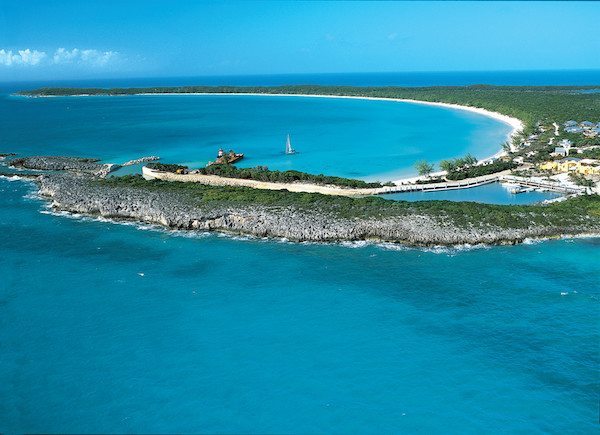 Best Shore Excursions
Holland America guests can participate in EXC Tours that are designed to help them connect deeply with the people and places they're visiting. For a more tailored experience, there are The Collections tours where travelers can choose an excursion that has a particular focus.
Best Spa Facilities
The line's Greenhouse Spa and Salon is a retreat where guests can relax and rejuvenate with massages, facials, or a dip in the hydropool. With the introduction of the two-story spa aboard Koningsdam, Holland America took the onboard spa experience to a new level; its the first in the fleet to feature a Medi-Spa and Barber Shop.
Most Eco-Friendly Cruise Line
Holland America is dedicated to safeguarding the oceans and environment. Through the "Our Marvelous Oceans" partnership with Marine Conservation Institute that began in 2010, the line educates guests and crew about marine conservation issues. Energy, water, and waste management are important parts of the company's sustainability strategy.
Medical Facilities and Facilities for Guests with Disabilities
Yet again, Holland America received recognition for its accessibility, as well as their medical facilities. The line's ships accommodate guests with a variety of special needs, and feature state-of-the-art shipboard medical facilities and equipment.
Top Itineraries Earn Top Honors
The cruise line earned a win for their Canada/New England itineraries. Stretching from April to October, Holland America offers the longest Canada/New England season in the industry. Next year, four ships will operate itineraries in this region, many able to combine with a Bermuda cruise or back to back Canada/New England sailings.
Holland America's northern Europe cruises also garnered an honor among the top itineraries. Guests can visit the Norwegian fjords, enjoy an evening in St. Petersburg, Russia, or traverse the Arctic Circle to welcome the midnight sun. In 2018, the line will have four ships sailing the region from April through September.
SaveSave