Famed film director, screenwriter, and producer Francis Ford Coppola left on an 8-night transatlantic crossing aboard Queen Mary 2 at the end of last month.
During the voyage, the three-time Academy Award Winner had a relaxing time at sea with his wife, Eleanor.  "Beautiful voyage," he said when he disembarked in England. "Everyone was so gracious and attentive to us."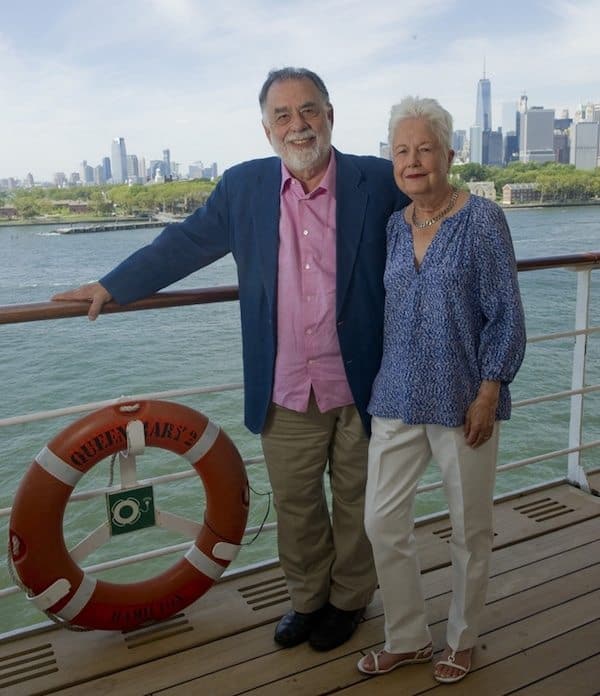 Mr. Coppola had sailed across the Atlantic previously aboard Queen Elizabeth 2, but this was his first time on Queen Mary 2. 
Christened by Her Majesty the Queen in 2004, Queen Mary 2 continues a 176-year legacy of transatlantic travel.  She celebrated her 200th crossing in July 2013.  Since 2004, some notables who have sailed her include President George H. W. Bush, James Taylor, Roman Coppola, Tilda Swinton, George Takei, Uma Thurman, John Cleese, and Angela Bassett.