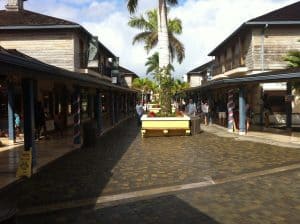 If your cruise ship stops in Montego Bay, Jamaica, and you're all excursioned out, why not use the 20-passenger Hot Spot Shuttle service.
For $15 you can take advantage of unlimited stops along the shuttle's route. Jamaican dollar is the official currency but USD and credit cards are taken at most places in Montego Bay.
The well-marked dedicated stops along the Hot Spot route have English speaking dispatchers that'll tell you exactly when the next shuttle arrives.
Where does it go?
Shoppes at Rose Hall: A bunch of shops in a secure area located about 20-minutes from the port. Jewelry, resort wear, souvenirs, Blue Mountain Coffee Café, and even a real estate office can be found here.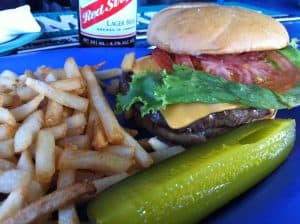 The Hip Strip: Known as the bar and restaurant district, you can see the ship from this point. Head to the Jamaica Bobsled Café, Coral Cliff, Margaritaville, the Pork Pit, and Doctor's Cave Beach.
Craft Market: The craft market is located between the cruise port and the Hip Strip. Find wares made by the locals, arts, crafts, and souvenirs to take home. This is an excellent place to use your bartering skills.
Since the shuttle primarily works with cruise ships they're aware of when ships depart. The last shuttle pick-up is approximately one-hour before the ship departs.
Once dropped back off at pier you can do some last minute shopping at the Blue Mountain Coffee Shop, t-shirt shops, grab a drink and check out local vendor shops.
Tipping the shuttle driver is not mandatory but suggested.
Source: Doug Parker/Cruise Radio