Considering the Ritz-Carlton brand is already known for their five-star hotels and resort, it only makes sense for them to have a luxury cruise line, right? It was announced today that the lux hotel brand is launching a three-ship cruise line called The Ritz-Carlton Yacht Collection, that's set to debut in 2019.
What will separate these ships from other luxury cruise lines in the market such as Seabourn, Crystal, and Regent? Nothing yet. The company says guests will indulge in a cruising style that is unparalleled in the ultra-luxury cruise.
What we know so far 
Three ships
623 feet long
298 guests
149 guest suites
Each suite will have a private balcony
Launching in 2019
Voyages will range from seven to 10-days
The first ship will cruise a wide variety of destinations depending on the season, including the Mediterranean, Northern Europe, the Caribbean and Latin America. Due to the smaller size of the vessel, the ship will call at unique locations typically not accessible to large cruise ships.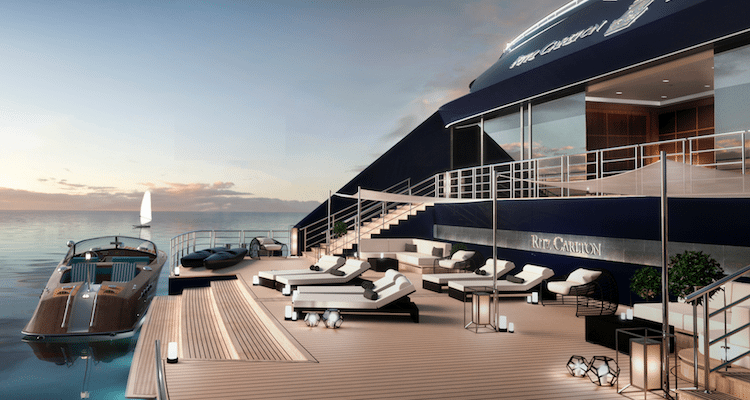 The Ritz-Carlton yachts will feature a restaurant by Sven Elverfeld of Aqua, the three Michelin-starred restaurant at The Ritz-Carlton, Wolfsburg; a signature Ritz-Carlton Spa; and a Panorama Lounge and wine bar, offering a wide variety of on-board entertainment.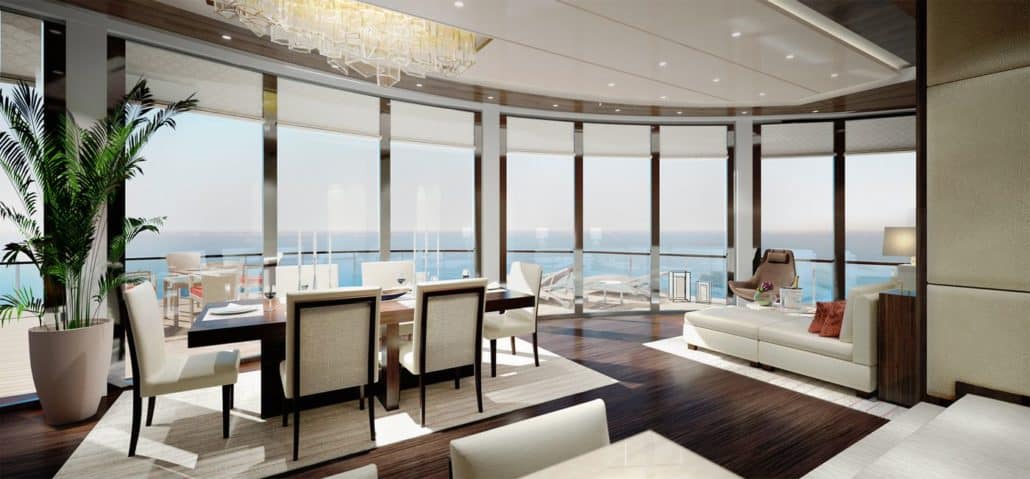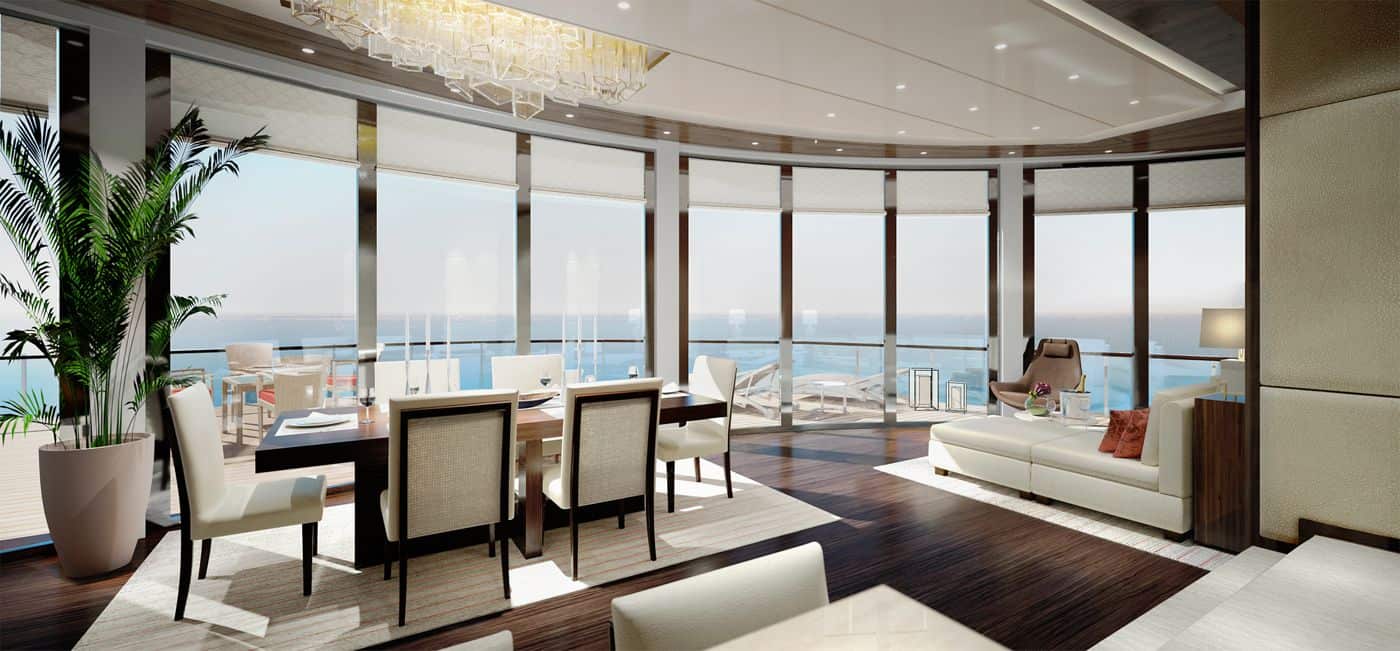 Bookings will open in May 2018. The ships of The Ritz-Carlton Yacht Collection are also available for private charter. For more information, please visit www.ritzcarlton.com/en/yachts. Pricing information hasn't been released yet. This is not the first hospitality company to launch or run a cruise line, most recently, Virgin Group announced their entry into the market, though not as a luxury brand.
Photo: Ritz-Carlton/Tillberg Design