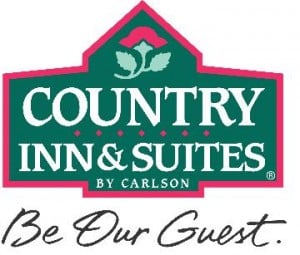 When I go to a cruise port, I always check out the hotels in the area that may stick out to a potential cruiser.  This journey was destination Port Canaveral, Fla., and this is what I found.
Country Inn and Suites
9009 Astronaut Blvd., Cape Canaveral FL 32920,
Reservations: 1-800-596-2375 US/Canada Toll-free
[cincopa 10524921]
This hotel is for you if you're: a cruiser, a business traveler, if you need plenty of room for family activities, enjoy complementary breakfast,  and comfortable beds.
This hotel isn't for you if:  you prefer an outside hotel room.
This property is located approximately 1 mile from the Port Canaveral and sits right off Astronaut Blvd. (you can see some of the cruise ships from the hotel)
The property offers amenities such as shuttle service to Port Canaveral, 24 hour business center, complimentary hot breakfast, heated jacuzzi, pool, children's pool, arcade and fitness center.
My Experience:
I arrived at the hotel property at 11 am. There was plenty of parking and a well kept landscape. When I walked in, a friendly and courteous staff greeted me.
This Country Inn and Suites property is slated as the #1 Country Inn & Suites in North America ( includes Canada & Mexico with over 500 Country Inns ).  They were named #1 because of their scores on cleanliness and friendliness by Carlson.
The inside and outside appearance of the hotel was immaculate!  Always paying attention to detail, I noticed a member of the house keeping staff cleaning the base of the stairwell.  Outside of a cruise ship, I have never seen a housekeeping department so kept and together.
My reservation was in the system and was booked through the property so check in was hassle free.  Booking online though offers a low price guarantee.
My room ( 2 doubles)  included:
-Complimentary Wired and Wireless High Speed Internet
-2 Phone Lines
-Desk with Ergonomic Chair
-Side Wing Lounge Chair
-Microwave
-Fridge
-Coffee Maker
-Iron/Board
-Hairdryer
One cool feature that impressed with was the fast internet and recycling receptacles in the room.  Green friendly is good!
Dinner was at Fish Lips, a seafood restaurant that offers a great view of all the ships leaving port.  After watching the three ships in port leave, we headed back to the hotel to do some online work. Talking to the front desk, they  told me on weekends they offer complementary shuttle service to the area restaurants.
The hotel was very quiet and peaceful at night with no distractions.
I got an opportunity to meet the General Manager, Bud Burch.  Mr. Burch was very informative about the property and answered all our questions on how the shuttle system operates from the hotel to the cruise terminal.  The cruise package (park and shuttle) is per room and you can park your car on the hotel property (save the 15/per day at pier) and enjoy the shuttle service to and from the ship.  In three years, the hotel hasn't had one passenger miss their ship because of error.  Very comforting to know.
This property also participates in the 'Read It and Return' program. Kids can rent books from the hotel and return it at their local 'Country Inn and Suites' once home.
The next morning we checked out the complimentary hot breakfast buffet, no complaints there.  The buffet offered omelets, bacon, home fries, cereal, waffles, danishes, yogurt, etc.
Check out was a breeze and we were on our way. There is a gas station right next to the hotel too, in case you forget any of the little things.
Closing comments
A GREAT pre-cruise hotel and family friendly!