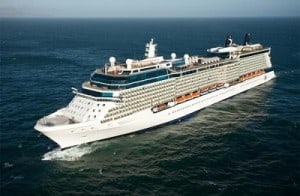 The cruise industry just keeps getting hotter, with an estimated 20 million people planning on taking a cruise in 2012. So if you're new to cruising, here are the five hot trends in cruising to get you started.
Alaska
Alaska cruises are hot property at the moment after several years of waning popularity, with the Disney Wonder sailing to Alaska from Seattle this year. Both Princess Cruises and Norwegian Cruise are adding ships to the Alaska Circuit, along with some of the smaller companies as well. Not your typical cruise, Alaska allows you to witness giant glaciers, an abundance of wildlife, majestic peaks, luscious rainforests and humpback whales breaching alongside your ship.
Australian cruises
Australia is the new Mediterranean, according to Cruise Critic and the fastest growing sector of the cruise industry. This year, Celebrity and Royal Caribbean cruise lines are ramping up trips in the southern Pacific and Carnival also announced plans to send a ship to Australia this year.
River cruising
This year, river cruising is continuing to grow in popularity in the US and Europe with Viking River Cruises announcing the arrival of six new ships this year and another four in 2013. Avalon Waterways is adding three new ships for Europe cruises in 2012. "It's been moving this way, but all of a sudden, river cruising is hotter than hot," CruiseCritic.com editor-in-chief Carolyn Spencer Brown told Yahoo. "And people like it because they feel like we're still on a ship but we're within sight of land and it's easy to get on and off.'"
Nassau, Bahamas
The Bahamas is certainly not a new trend, but it's a destination that continues to grow in popularity, being a popular port of call for ships passing through to the Caribbean Islands. In fact, the 2012 Port Pulse survey ranked the Bahamas capital the number one port of call. With a recommendation like this, this tropical paradise won't be slowing down as a port of call destination any time soon.
Mississippi river cruise
Cruising on the Mississippi is making a resurgence in 2012, with the new Great American Steamboat Company offering Mississippi sailings aboard the upgraded 436-passenger American Queen. American Cruise Line's The Queen of the Mississippi, currently under construction, will also take to the river in August this year.
Subscribe to our Cruise News Updates.