If money were no option, a lot of us would cruise far more often. But given that most of us will never know what it's like to have a hot-and-cold running cash spigot, the best we can do is find ways to cruise as often as possible without breaking the bank. With cruises becoming more popular — and thus, thanks to that whole supply-and-demand thing, more expensive — squeezing in that extra cruise each year is becoming a little bit tougher. But it's definitely not impossible.
The Key To Cruising More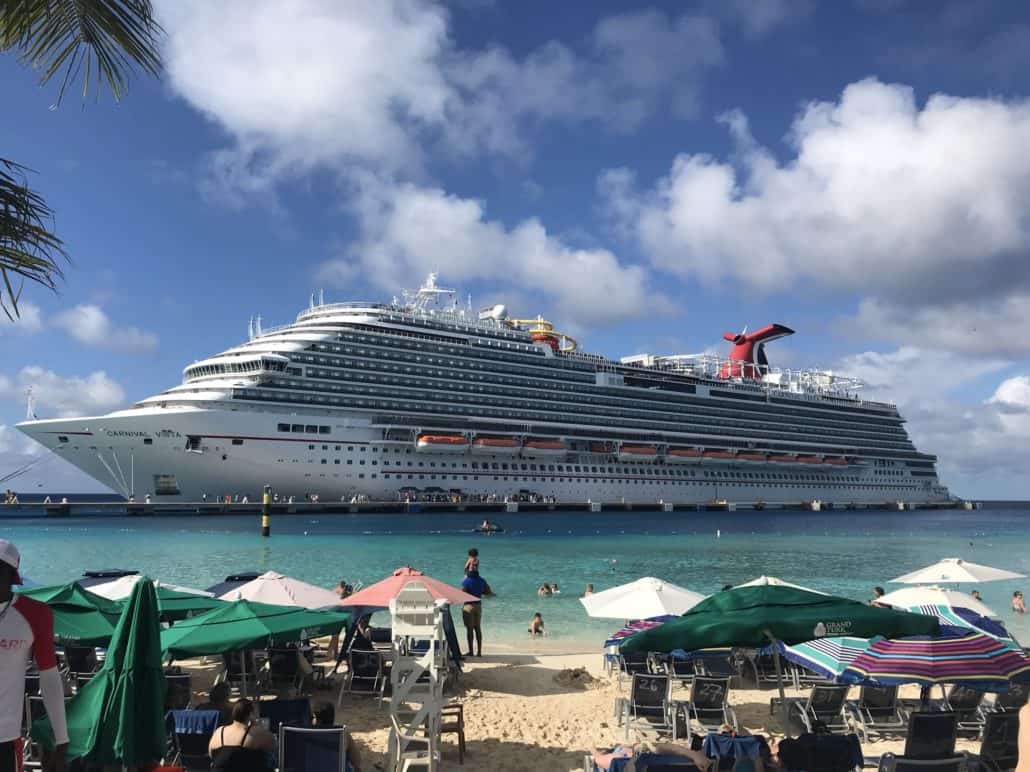 In life, you have to make sure to have your priorities straight… and that applies to cruising, too. We all know that nothing great comes easy. If you want to lose weight, you might have to avoid some of the foods you really enjoy. If you want better grades in school, you have to crack open the books and study. And if you want to take that extra cruise, you have to save more money… which is likely going to mean making some tough sacrifices.
Again, it's about priorities.
For me, cruising is definitely a priority, as you might have guessed. And given that the money tree I planted in my yard turned out to be a weed, I've had to come up with a bunch of different ways to save up for my cruises. Here are just a few of the ways I do it.
1. Control Your Money

If you've ever listened to The Dave Ramsey Show, you know that one of his biggest mottos is "You control your money, your money doesn't control you." Having in the past been that guy who looks in his wallet and says, "Where did all my money go?", I've found it really important to create (and stick by, as best I can) a budget. Needing a little help with that, I've relied on the Every Dollar app, which not only allows me to keep track of how much I'm spending on what, but helps funnel extra money into my cruise fund.
2. Making Sacrifices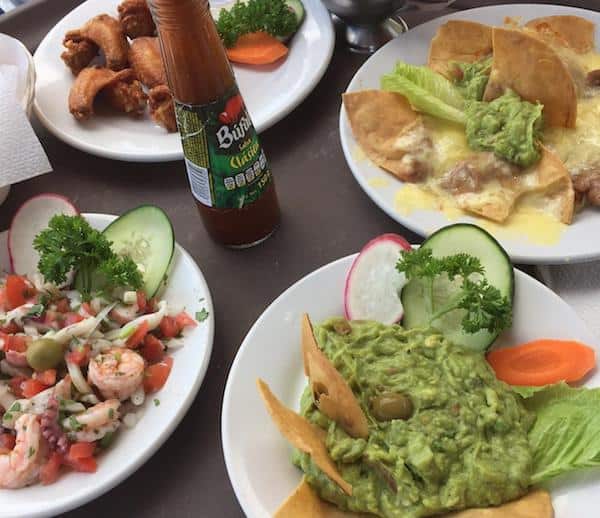 In taking an honest look at my spending, I realized one big expense for me was eating out… which I tend to do a lot. I work from home, so it's important to get out of the house and away from the computer every now and then. What better way to do that than head to a restaurant for a lunch or dinner break? Instead, I've been trying to eat more of my meals at home, which is a lot cheaper. I can get a week's worth of lunches for what I'd pay to go out to eat a couple times. To shake things up, I sometimes invite people over to join me for lunch or go to their place. It's easy to blow off lunch at a fast food restaurant when I know that doing so will help me spend a week being served great meals in the main dining room of a ship.
3. Take Advantage Of Cruise Line Programs and Offers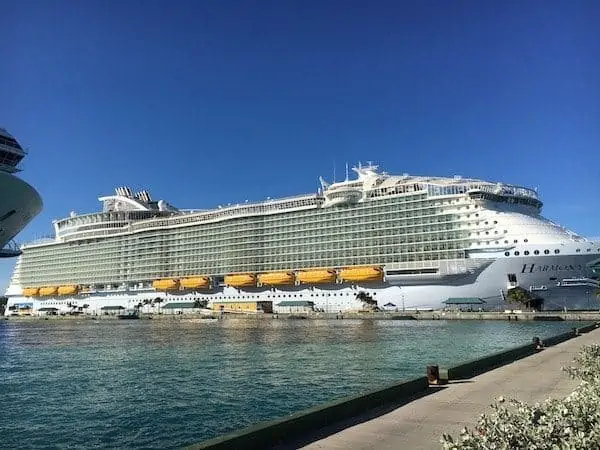 Depending on the cruise line, you can find all kinds of ways to save money depending on how and when you book, as well as the way in which you pay off the trip. Carnival is well known for their $50 deposit offers, which are a great way to lock in a good deal without having to fork over a lot of money. (Just be careful to make sure that if the deposit is non-refundable, you're booking a date that you can definitely sail!)
Carnival also now has the EasyPay program, which makes it really easy to spread your payments out over an extended period of time. While some see this as Carnival getting their hands on your money sooner (and it thus earning money in their account as opposed to yours), others — myself included — much prefer the convenience of a payment plan to having to cough up a big chunk of money on that dreaded "Final Payment" date.
4. Get Creative

You know how I kill two birds with one stone? I get rid of stuff I no longer need and make money at the same time by selling stuff on eBay. Another friend of mine has made a killing selling stuff she makes in her free time on Etsy. There are all kinds of ways that you can make a little extra cash if you put your mind to it. And since that's money you wouldn't otherwise be making, you can earmark every penny of it for your cruise fund! Speaking of which…
5. Start A Cruise Fund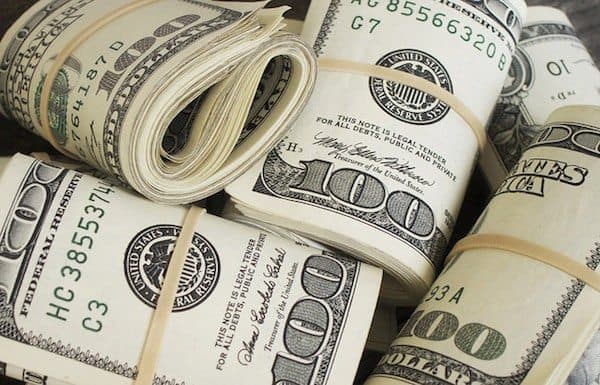 Whether it's an empty can you throw all your change into or an actual bank account, have a place to save money that's separate from all your other money. I thought that seemed kind of silly… until the first time I rolled six months worth of loose change and found out I'd collected a couple hundred bucks. One of my contributing editors actually has $25 a week taken out of his paycheck and put into a special "cruise account" he has set up at the bank. (This is, in many ways, an even better idea than the can-of-change thing. Why? It's at least a little bit harder to raid your bank account than it is to stick your hand in a jar whenever you need a few extra bucks!)
No matter which route you take, trust me: It adds up quicker than you think.
6. Befriend Your Travel Agent

It's one thing to have a travel agent. It's another to actually develop that relationship. Because trust me, there's nothing better than having someone you not only trust with your travel plans, but who knows exactly what type of person — and, by extension, cruiser — you are. They'll let you know when a great deal come up on a ship they know you've enjoyed in the past, or maybe point you toward something you wouldn't have thought of yourself. The better you get to know each other, the easier it'll be for them to make sure you wind up on the right ship for you… and at the best price possible.
READ MORE: 5 Reasons to Use a Travel Agent
7. Give Yourself Credit (Card Points)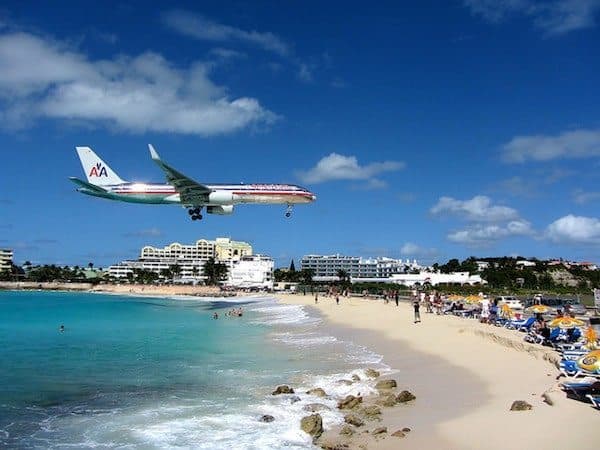 Remember earlier, I mentioned The Dave Ramsey Show? Well, there's one area where we definitely differ: He pretty regularly preaches about the evils of credit cards, whereas I'm a big advocate of making them work in my favor. I get why he's against them… way too many people get in over their head by living beyond their means. But if you're a regular traveler — and you have a good head on your shoulders — it would be crazy not to rack up the points.  I've flown around the world on my American Airlines card, plus they have promotions that give you up to 60,000 miles just for signing up. (As a point of reference, you can typically get a round-trip flight in the continental United States for around 25,000 miles.)
Similarly, all the major cruise lines have cards with attached rewards programs. The card affiliated with Norwegian Cruise Line, for example, offers double points on any NCL-related purchase. So if you put a $3,000 cruise on the card, you're getting 6,000 points. Same if you charge things on board, including shore excursions or meals in the specialty restaurants. Of course, the key is to make sure you're paying those cards off every month. Otherwise, the points you accumulate won't be worth the interest fees you wind up paying.
8. Book A Cruise While On A Cruise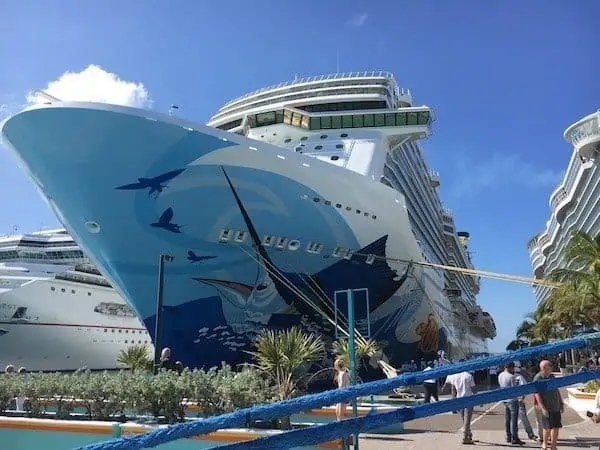 Granted, most of the programs offering you discounts or on-board credit if you book a future cruise while on your current vacation aren't nearly as lucrative as they once were. Over the years, cruise lines have stripped many of the perks away. It can, however, still work in your favor. For example, if you buy a CruiseNext certificate while on a Norwegian Cruise Line ship, you pay $250 for a certificate of equal value toward your next cruise… and get $100 on-board credit to spend during your current sailing. The more you buy, the more you save. But know exactly what you're buying, how much credit you're getting… and any restrictions which will apply.
9. Ask For The Gift You Really Want

Whenever the Spice Girls sing "Tell me what you want, what you really, really want" the answer should be… cruise line gift cards. When your birthday rolls around, don't be afraid to let Aunt Ruby know that instead of thermal underwear, what you'd really like is a gift card. Just make sure she knows which line you want to cruise on! Meanwhile, make sure to take advantage of good deals when they arise. For example, you can often get gift cards at a 10 percent discount through AARP or Verizon. (This is the one occasion where you can raid that cruise bank account you've set up… after all, you'll be making money in the long run.) Just make sure you know how and when you can use those gift cards, and when they expire.
These are just some of the various ways I've developed in my never-ending quest to squeeze in an extra cruise or two each year. With a little inventiveness, foresight and yes, some sacrifice, you'll be able to set sail too!
Got any money-saving tips for your fellow cruisers? Hit the comments and share them!