Everybody likes to be rewarded, and that's something cruise lines not only know but take very seriously. It's why every major line offers a loyalty program designed to offer their regular customers a little something extra. The more times you sail with a particular cruise line, the better the perks you receive moving forward. But as part of its continuing effort to obtain a larger foothold in the American market, MSC is employing a strategy that could have a major impact on the future of loyalty programs.
What They Offer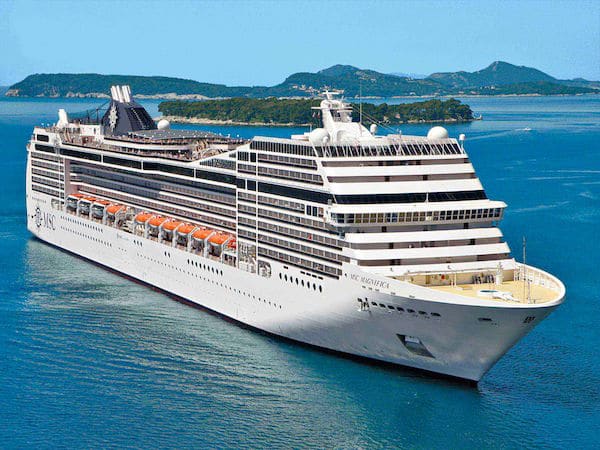 Knowing that for many cruisers, earned perks keep them coming back for more, MSC came up with the idea of offering to match the status passengers earned on other lines. "Discover our cruises," declares their website, "and we'll guarantee the benefits you are used to." The page goes on to explain that "if you belong to a loyalty program of other [cruise lines and hotels], you will be able to join the MSC Voyagers Club for free and receive the matching status card."

Right off the bat, this will save passengers money, as simply joining the program entitles them to a 5% discount on any booking. After that, the company will "compare as much as reasonably possible the level of benefits." In other words, they'll look at what perks you're receiving on, say, Norwegian or Carnival, and figure out which level of their program that would be equal to.

There are, of course, conditions. Guests have to apply at least 7-10 business days before an upcoming cruise in order for their paperwork to be processed. Also, cruisers can only use the "status match" opportunity once, meaning that when applying, you're going to want to use whichever other loyalty program you've achieved the highest level with.
Will Other Lines Follow Suit?
The timing for this particularly offer could not be better, what with MSC getting a whole lot of attention for the currently-under-construction Seaside set to begin sailings out of Miami later this year. Given that the cruise industry tends to believe that imitation is the sincerest form of flattery — when one raises gratuities, the others soon follow — MSC's bold move could shake up loyalty programs for other lines.
Those looking to have MSC match the status they've received with other cruise lines can click here to fill out the application. Before doing so however, make sure that you figure out which line's loyalty program you wish to have matched and have the accompanying card's number. You'll also need photographic proof of said membership (which can be a screen-shot of an e-mail verifying your current membership or a screen shot from the rewards program page, and the issue/expiration date associated with the card.
Will you apply for a matching status with MSC? Would you like to see other lines adapt a similar program? Would you be more likely to try a different cruise line if you knew you could get the same perks as you do on the line you most frequently sail?