How do I make Carnival's Fruit Loop Crusted French Toast? In 2011, Carnival Cruise Line rolled out their Sea Day Brunch, and one of the most popular items featured on the menu was Fruit Loop Crusted French Toast.
Since then, the cruise line has revamped the menu for the Sea Day Brunch, and one of the items dropped was the cereal-crusted French Toast. But thanks to one of Carnival's executive chefs, we know the secret to making it, and are happy to pass it along to you.
How to Make French Toast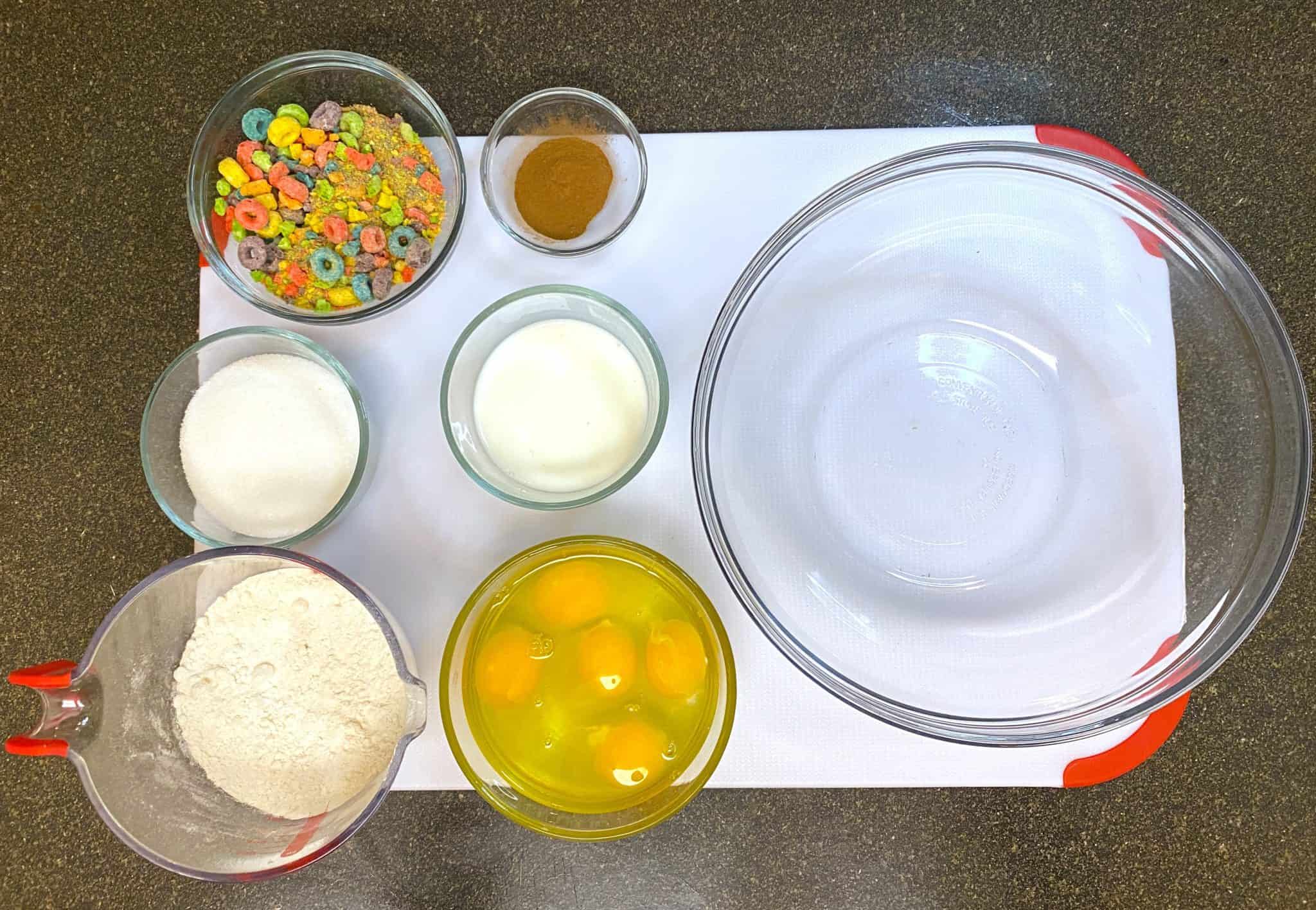 Ingredients:
1 1/4 cup Flour
1/4 cup Sugar
5 Eggs
1/4 cup Milk
1 tsp Cinnamon
1 loaf Brioche Bread (any bread will work)
2 cups of Fruit Loops (crushing 1 cup and leaving 1 cup whole)
1 bottle of Maple Syrup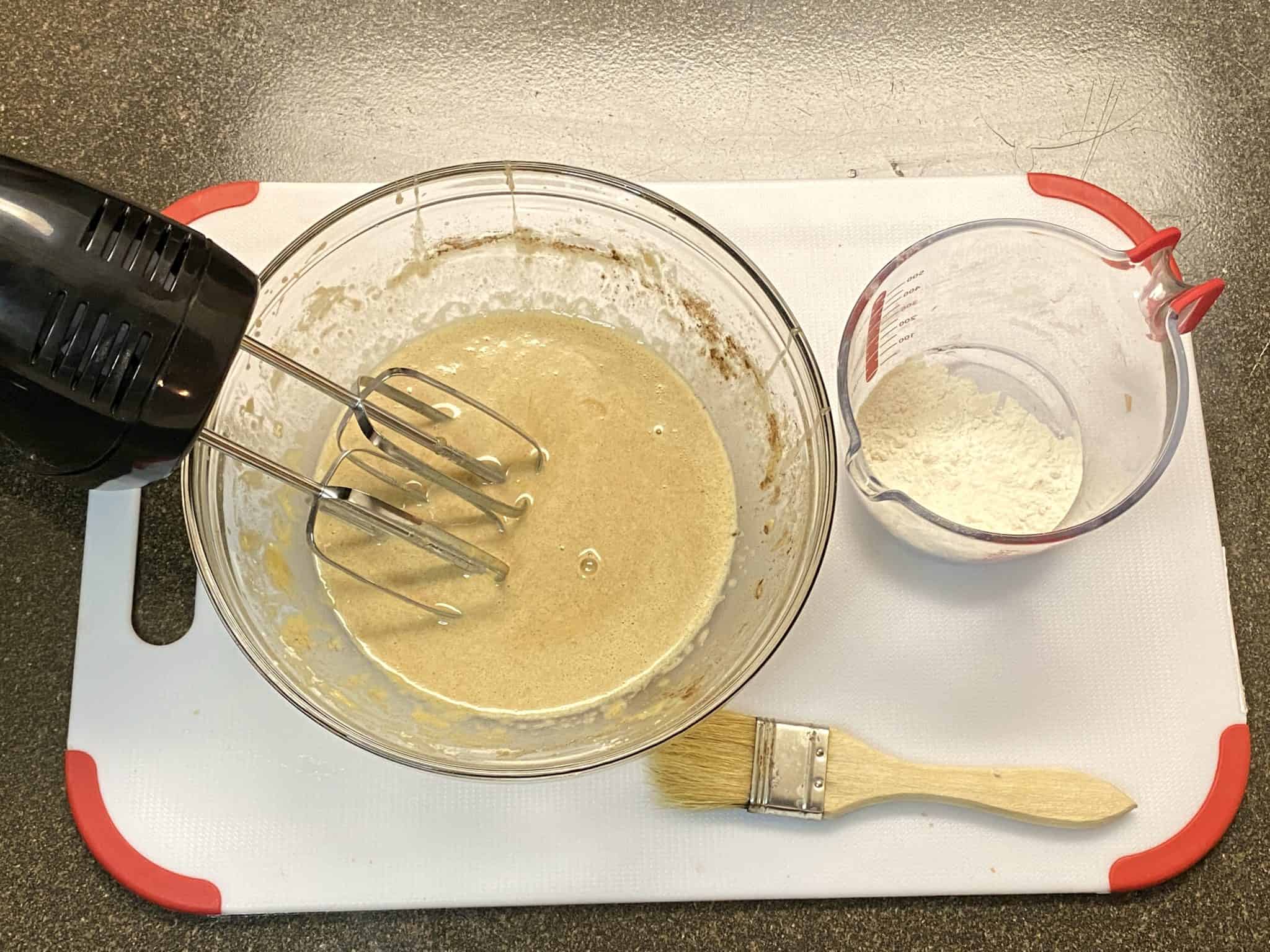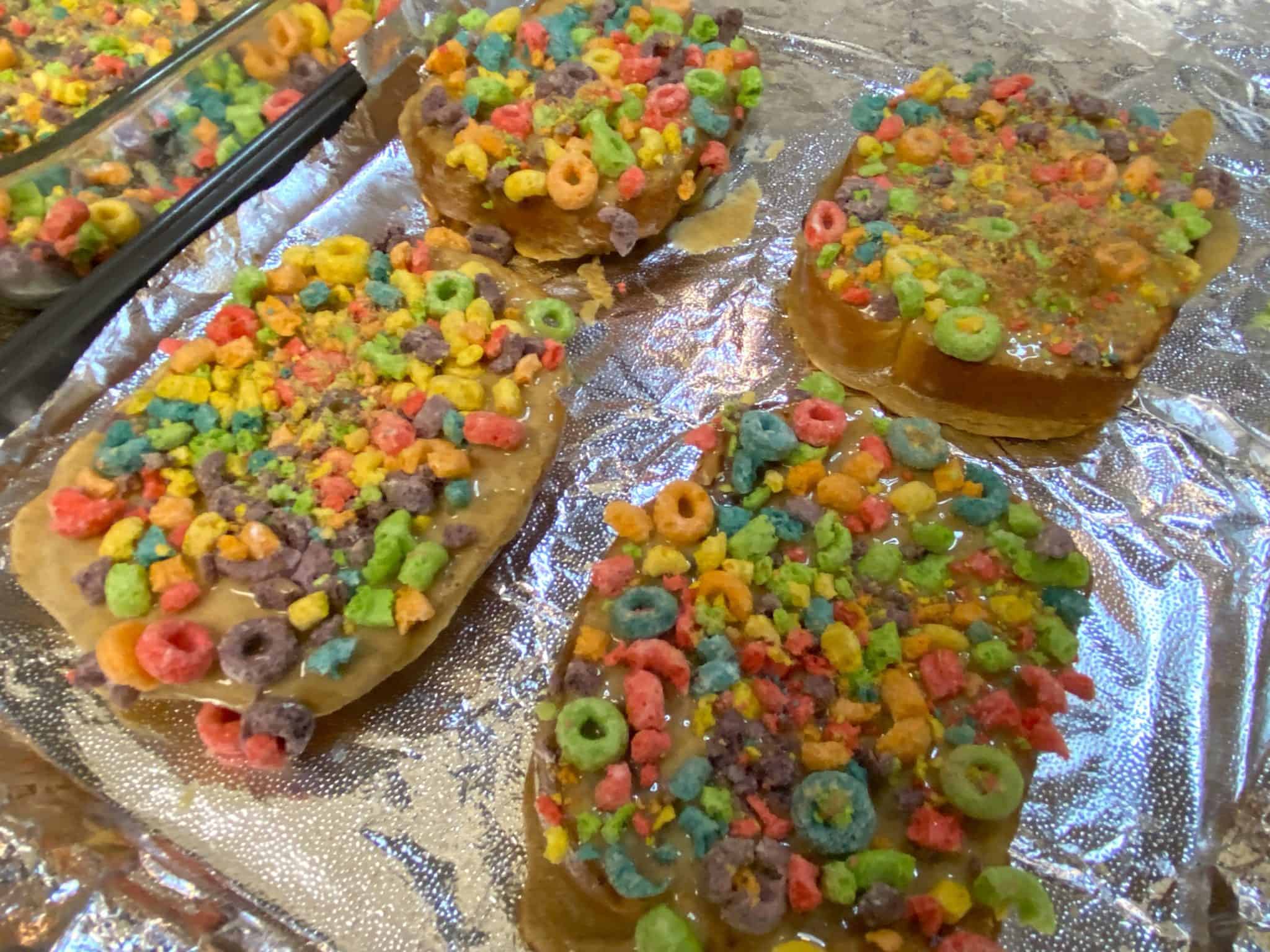 Directions
Preheat the oven to 350 degrees Fahrenheit.
Combine the eggs, sugar, milk, 1 cup flour, and cinnamon in a mixing bowl. Continue mixing the ingredients until your batter is thick.
Dredge the bread through the batter, coating both sides.
Sear the bread on both sides in a pan over medium-high heat.
Lay the seared bread into your baking pan.
Thicken up the batter with 1/4 cup of the remaining flour.
Brush one side of the bread with thickened batter.
Place the moist side of the bread into the Fruit Loops. Continue with each of the remaining slices.
Bake the cereal-coated French Toast for 3 minutes in your preheated oven.
Plate and serve with maple syrup (and maybe a nice bowl of fruit) on the side!
First Time Tips 
After following the suggested recipe step-by-step, a few notes that might prove helpful when you take it on yourself:
The easiest way to crush 1 cup of cereal is to put it in a sandwich back and smash it with your hands. Far less messy than other methods.
The batter makes enough for about six slices of French Toast.
If you want to have the French Toast really hot, cook it for a little longer. Maybe up to seven minutes.
Keep in mind that you don't have to use Fruit Loops. This would work well with any cereal as a replacement.
If you made this recipe, feel free to share it on the Cruise Radio Facebook page or tag us on Instagram at @cruiseradio.
How To Make Carnival's Cereal Crusted French Toast