Hurricane Humberto may be far away from the eastern seaboard but the storm is still impacting cruises that are headed to Bermuda.
Carnival Cruise Line told Cruise Radio, "Our Fleet Operations Center continues to closely monitor the path of Hurricane Humberto for all of our ships that operate in the Caribbean, Bahamas and Bermuda.  We are making itinerary adjustments as needed as the safety of our guests and crew is our number one priority."
Carnival Cruise Line Changes
Carnival Pride will now sail to Grand Turk and Amber Cove instead of overnighting to Bermuda.
Carnival Sunrise, which is scheduled to leave New York City on Monday afternoon, will sail a revised itinerary, stopping in Charleston, South Carolina, followed by a day at sea, before heading to Bermuda on Friday.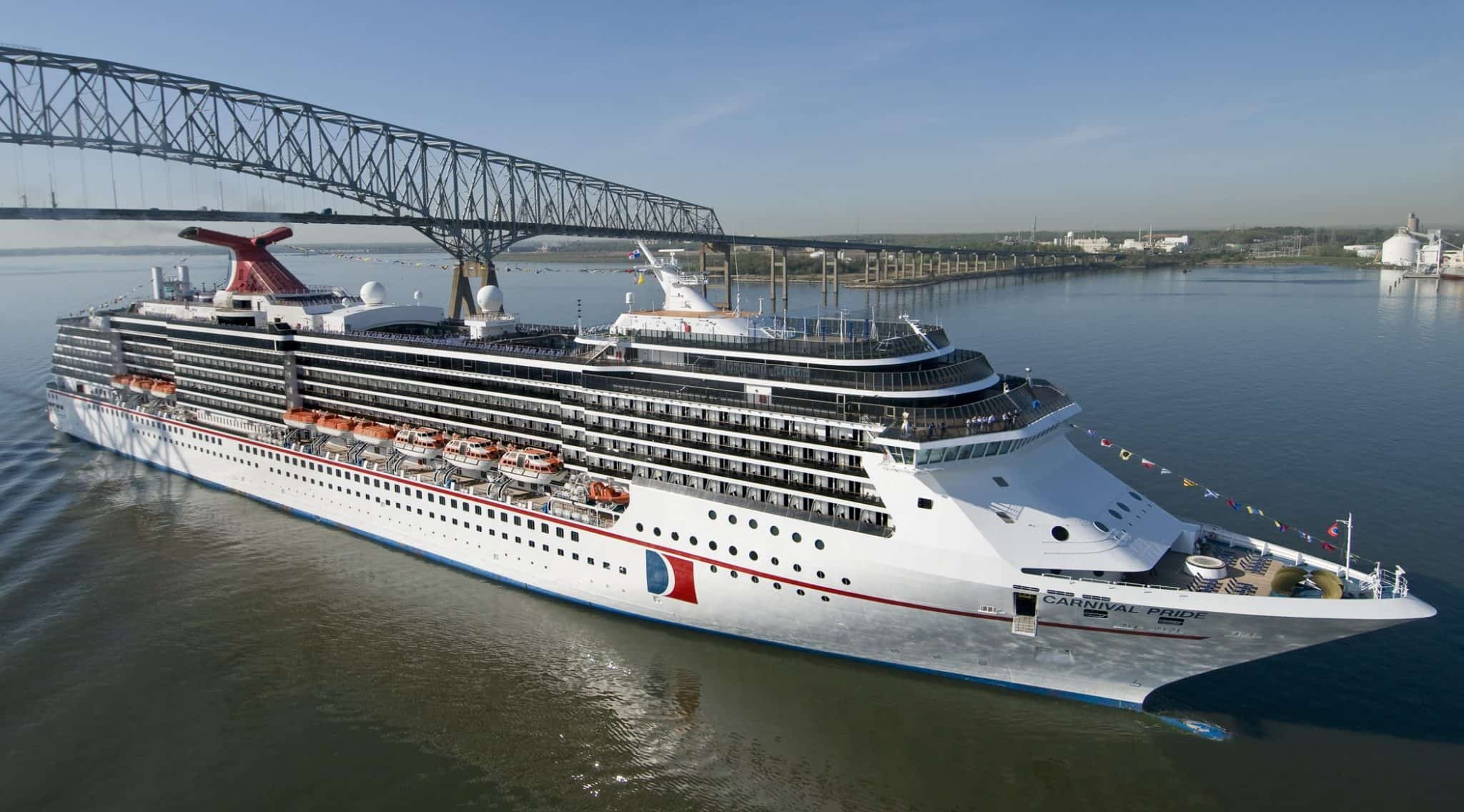 Carnival Pride's New Itinerary

9/15– Baltimore
9/16 – At sea
9/17 – At sea
9/18 – Now Grand Turk (was Bermuda)
9/19 – Now Amber Cove (was Bermuda)
9/20 – At sea
9/21 – At sea
9/22 – Baltimore
Carnival Sunrise's New Itinerary

9/16 – New York
9/17 – At Sea
9/18 – Now Charleston, SC (was Bermuda)
9/19 – Now At sea (was Bermuda)
9/20-  Bermuda
9/21 – At sea
9/22 – New York
Royal Caribbean Itinerary Changes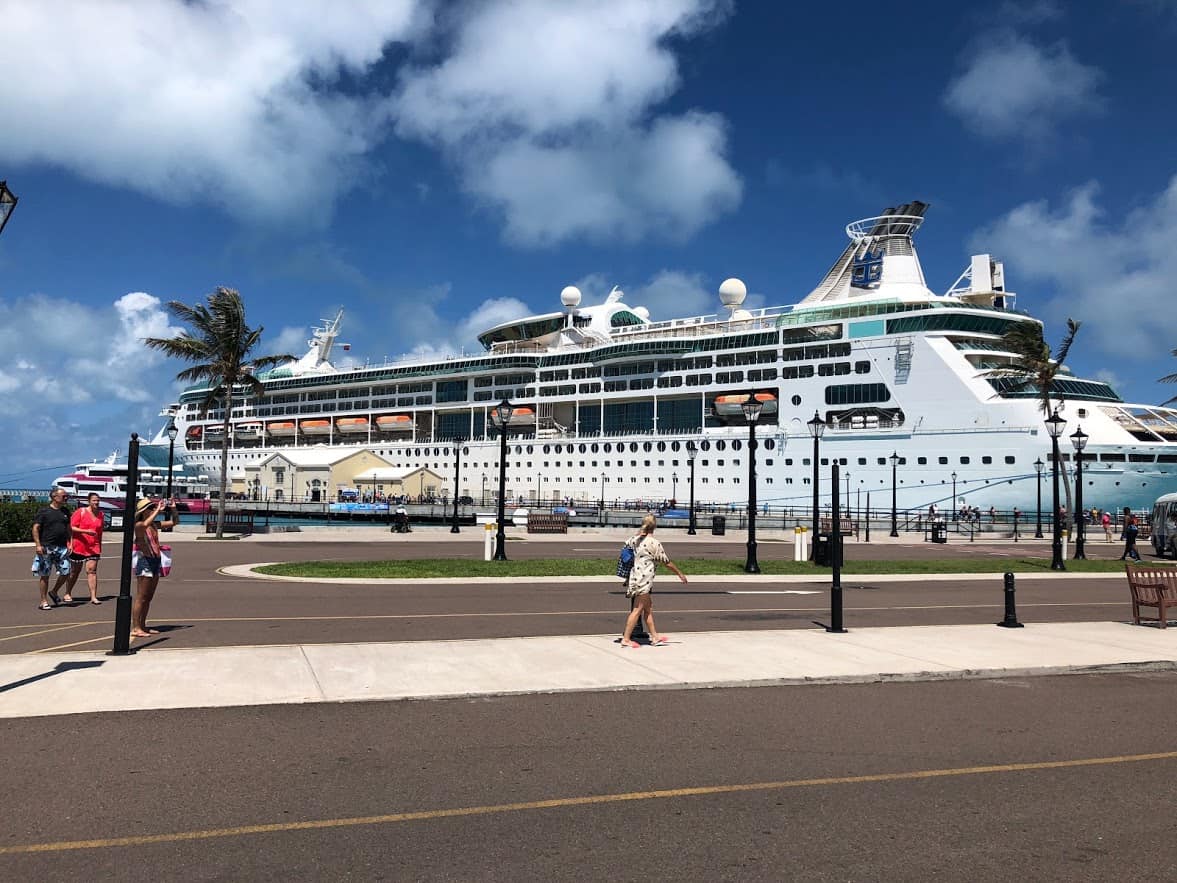 Royal Caribbean's Grandeur of the Seas is overnighting in Bermuda on Monday, scheduled to leave on Tuesday.  The company's chief meteorologist, James Van Fleet, tweeted Monday morning, "Still thinking this tracks just north of Bermuda on Thursday. We may need to leave earlier Tuesday to get out of the way with #GrandeuroftheSeas."
Grandeur is on a five-night cruise from Baltimore. The ship's previous Canada/New England sailing had its itinerary disrupted because of Hurricane Dorian.
Hurricane Humberto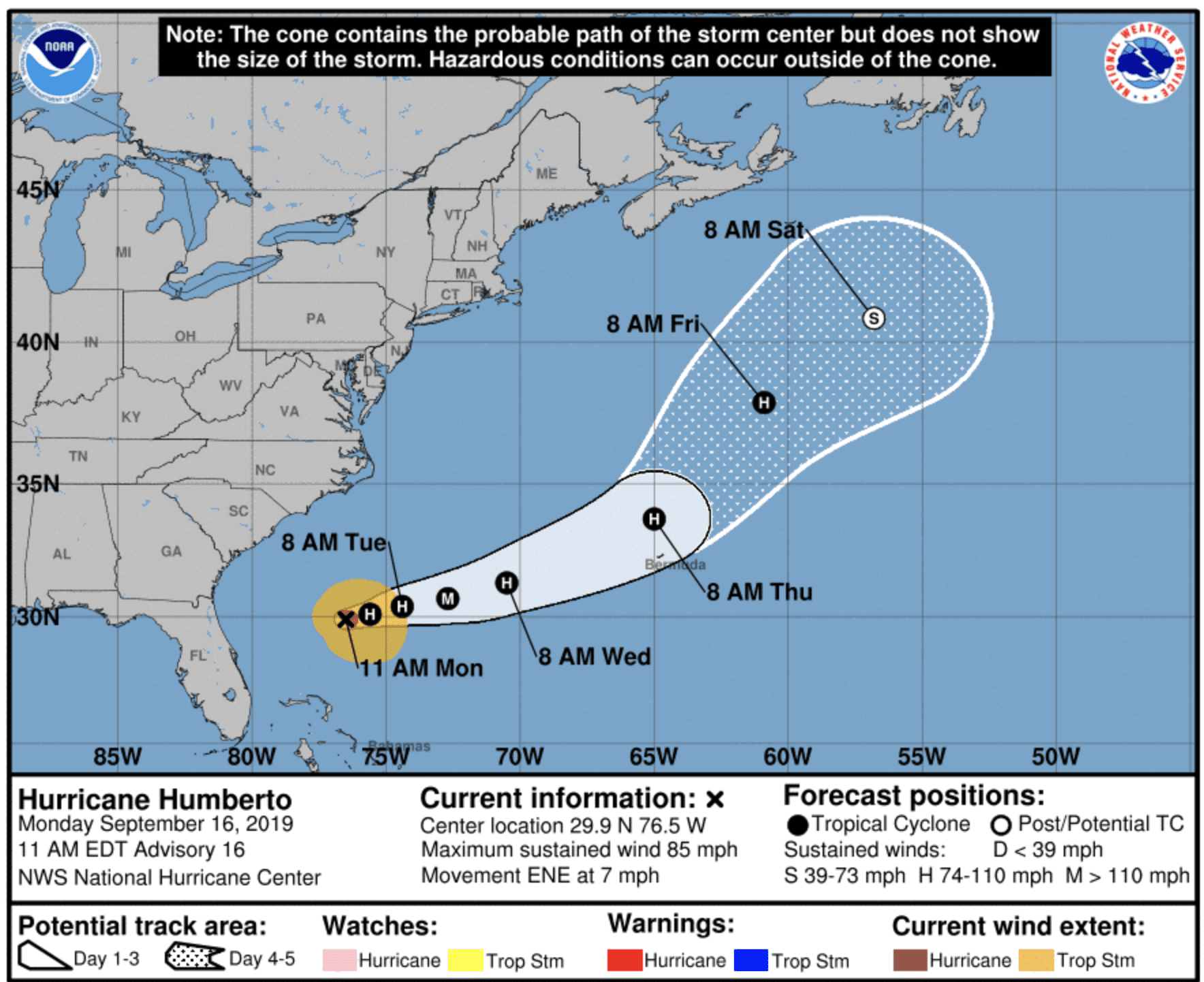 The National Hurricane Center is forecasting that the storm passes slightly to the north of Bermuda. As of Monday afternoon, the storm had winds of 85 mph and moving NNE.