[smart_track_player url="https://traffic.libsyn.com/cruiseradioshow/BONUS006SEPT1017.mp3″ title="Hurricane Irma Recovery Efforts + Caribbean Cruise Update" artist="Cruise Radio" social_linkedin="true" social_email="true" ]
We have an information-packed bonus episode this week as we get wall to wall coverage of Hurricane Irma and those impacted by the storm.
We talk with Sherry Kennedy from CruiseMaven.com about the efforts that Royal Caribbean and Norwegian Cruise Line are doing to send their ships to rescue stranded vacationers.
Simon Duvall from Cruiseline.com gives us an island assessment of the Eastern Caribbean islands of St. Thomas, St. John, Puerto Rico, St. Maarten, Grand Turk, and others that were in the path of the storm.
At Sea During Hurricane Irma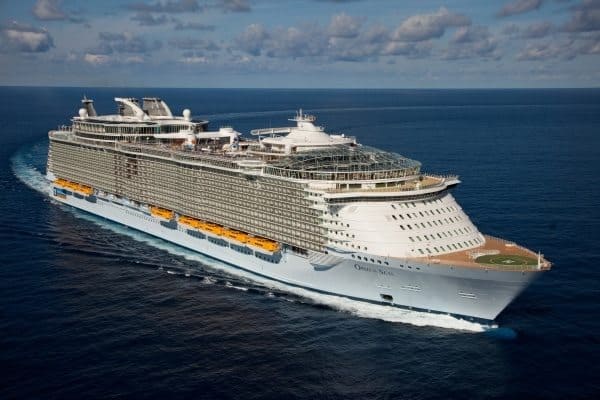 We also link up with a guest who is currently onboard Royal Caribbean's Oasis of the Seas, sailing a seven-night western Caribbean cruise. Due to Hurricane Irma, the ship has been forced to extend its sailing and will be returning to Port Canaveral a few days late. We get a glimpse of life onboard and how everyone is holding up.
Matt from Royal Caribbean Blog stops by to answer some questions about the cruise contract and passenger bill of rights during hurricanes, he chats with us about where cruise ships go during the storm, and what Royal Caribbean used Enchantment of the Seas for during the storm.
John Heald aired a Facebook Live video on Saturday evening to people impacted and in the way of Hurricane Irma.
Becky Smith is a travel agent who is rebooking a lot of clients who were scheduled to sail this past week. Becky chats with us about the reasons to use a travel agent (especially during hurricane season), how the cruise lines are compensating guests that are impacted by the storm, what particulars travel insurance would cover in a hurricane, and what you should know about booking a cruise during hurricane season.
Resources Mentioned
Support our Sponsors
Cruising Excursions, offering over 12,000 cruise excursions in over 500 ports. Plan your next shore excursion with CruisingExcursions.com.
TripInsurance.com, offering three different travel insurance plans – good, better and best – one plan for every budget. Get your quote at on the upper left side of our website or at TripInsurance.com.
SaveSave