Hurricane Maria is swirling in the Eastern Caribbean and bringing more unwanted weather to the islands and, as a result, another round of itinerary changes to various cruises. Projected to be a major hurricane, the storm has her eye set on the Caribbean and Grand Turk, which is already causing cruise lines to modify their itineraries in order to keep cruise far from Maria's path.
As of Monday morning, NBC news was reporting that Maria had grown into a "rapidly intensifying" Category 3 storm with winds of about 120 miles per hour as she headed toward Martinique, with Puerto Rico's southern coast expected to be hit by Tuesday.
Hurricane Maria Itinerary Changes
Changes To Carnival Cruise Line Itineraries
Carnival Glory will now operate a cruise to Ocho Rios, Grand Cayman, Roatan and Cozumel.
Carnival Magic will now operate a cruise to Amber Cove, Montego Bay, Grand Cayman and Cozumel.
Carnival Fascination will now operate a cruise to Grenada, Barbados, St. Lucia, Antigua and St. Kitts.
Carnival Conquest has dropped Grand Turk and added Amber Cove.
Carnival Sensation dropped Grand Turk and added Freeport, Bahamas.
Changes To Royal Caribbean International Itineraries
Allure of the Seas will skip St. Kitts and replace it with Falmouth, Jamaica.
Adventure of the Seas will head south to Bonaire and Aruba.
There are likely be more itinerary changes as the path of Hurricane Maria becomes more defined later on in the week.
Expert Advice on Cruising During Hurricane Season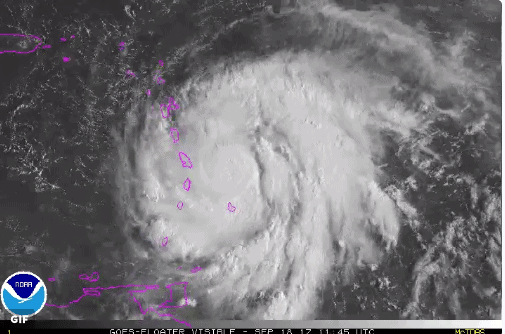 "While this time of year may be a reasonable time to book from a pricing standpoint," says travel agent Becky Smith, "it is risky with the hurricanes being more likely to develop. Guests need to realize that ports are subject to totally being changed, shortened sailings, lengthened voyages are possible if the ship is delayed, or voyages entirely canceled."
What is the key?
"Patience, tolerance, and acceptance of situations and decisions are definitely in order," says Smith. "Be sure to pack additional medications and other necessities in the bags in case you are delayed getting back."
This storm is particularly concerning for the Caribbean islands in her path, given that they are still attempting to recover from damage sustained during Hurricane Irma earlier this month. Islands like St. Maarten and St. Barts, where tourism is the primary source of revenue, have been devastated and will likely find themselves off the itineraries of most cruise lines for at least the next several months.