Even as many cruisers remain on ships or stranded far from home thanks to Hurricane Harvey, another storm — this one named Irma — is building.
Tracking Hurricane Irma
Thursday afternoon saw Tropical Storm Irma gain strength and be classified as a category 2 hurricane, with the National Hurricane Center stating that she is "expected to be an extremely dangerous hurricane for the next several days." In fact, Irma is expected to become a Category 4 hurricane by early next week. And although it is too early to predict exactly what path she will follow, parts of the Caribbean and the Southeastern coast of the United States are definitely at risk.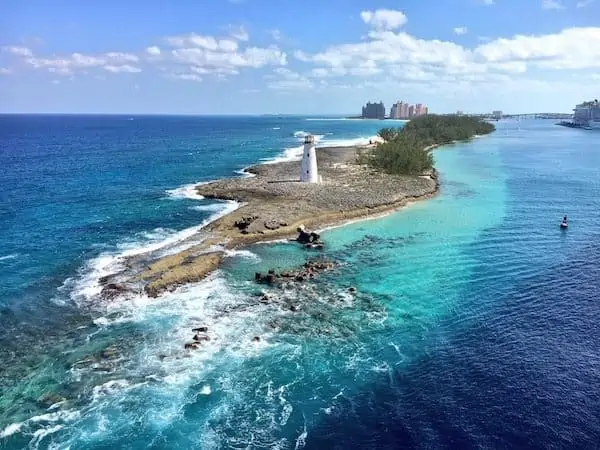 According to the Center, "anyone from Belize to Bermuda and points in between should be monitoring the situation closely." They also warn, however, that "one should be wary of relying on a single [projected trajectory], no matter how dramatic they may sometimes be." In fact, the Global Forecast System (or GFS) model suggests that Irma could wind up missing land entirely, while the Center says that the European forecast "will absolutely impact land and possibly the United States."
Dennis Feltgen of the Center told NBC News that the "rapid intensification" of the storm caught the eye of the staff at their headquarters in Miami. "The good news," he said, "is we have lots of time to watch this [hurricane] develop. It's at least five or six days away from touching any land."
Galveston's Port Reopens
Meanwhile, the Galveston Port finally was able to reopen, allowing the various ships which on which passengers have been stranded over the past few days to begin making their way home. Unfortunately, given the continuing fallout from Harvey and its impact on every aspect of travel, they may face a difficult journey.
According to Travel Weekly, the Carnival Freedom is expecting to dock Friday for disembarkation, with the cruise slated to depart on September 2 doing so on schedule. The Carnival Valor will also arrive at the port on Friday, although the cancellation of her August 31 sailing means the ship will next set sail on September 4. Royal Caribbean's Liberty of the Seas is set to arrive on Friday morning, while the Carnival Breeze will sail into Galveston on Saturday and embark again on Sunday, September 3.
As we await word on exactly how Irma will develop — and whether or not she eventually will impact cruisers — it's worth reminding eveyone that this is exactly why travel insurance is so important, especially during hurricane season!