Consumers were asked to select their favorite travel destination if their boss were to plan a trip for his or her employees if they met their company goals. Consumers could choose from four options:
A trip to a Florida Hotel
A trip to the Dominican Republic
A trip to Las Vegas
A Caribbean cruise
While all of these options certainly are appealing, the most popular option for consumers was a Caribbean cruise – nearly 40% of respondents chose the cruise as the best travel incentive for employees.
Infograph: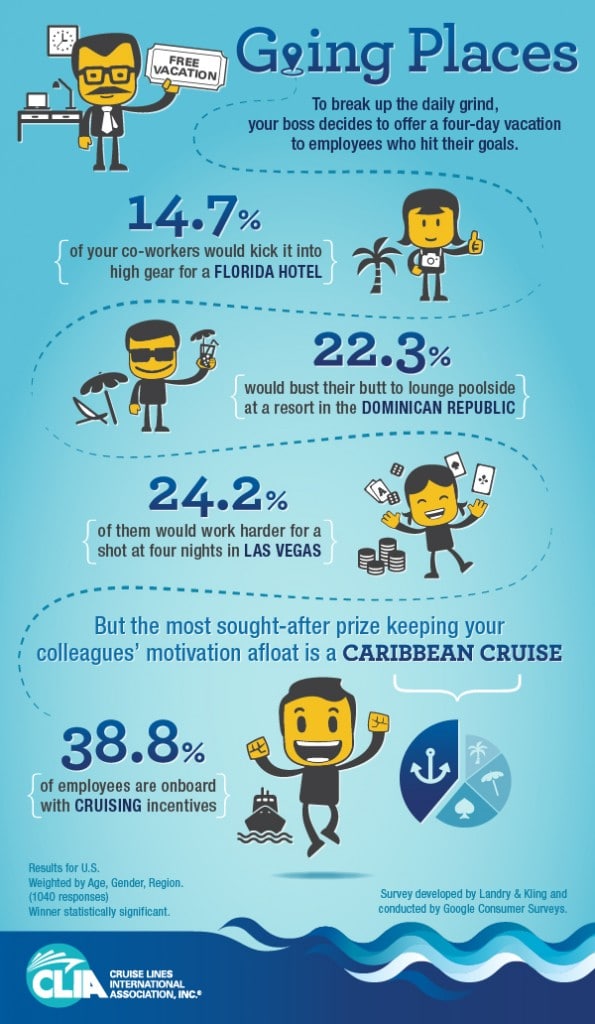 Source: CLIA/ Landry and Kling
Subscribe to our Cruise News Updates.