Holland America Line's guests and team members celebrated a big milestone this past weekend, marking one full year since the line's return to sailing following the cruise industry shutdown due to COVID-19.
Nieuw Amsterdam was the line's first ship back, resuming sailings on July 24, 2021 in Seattle, Washington. It reached the one-year mark while in port in Whittier, Alaska.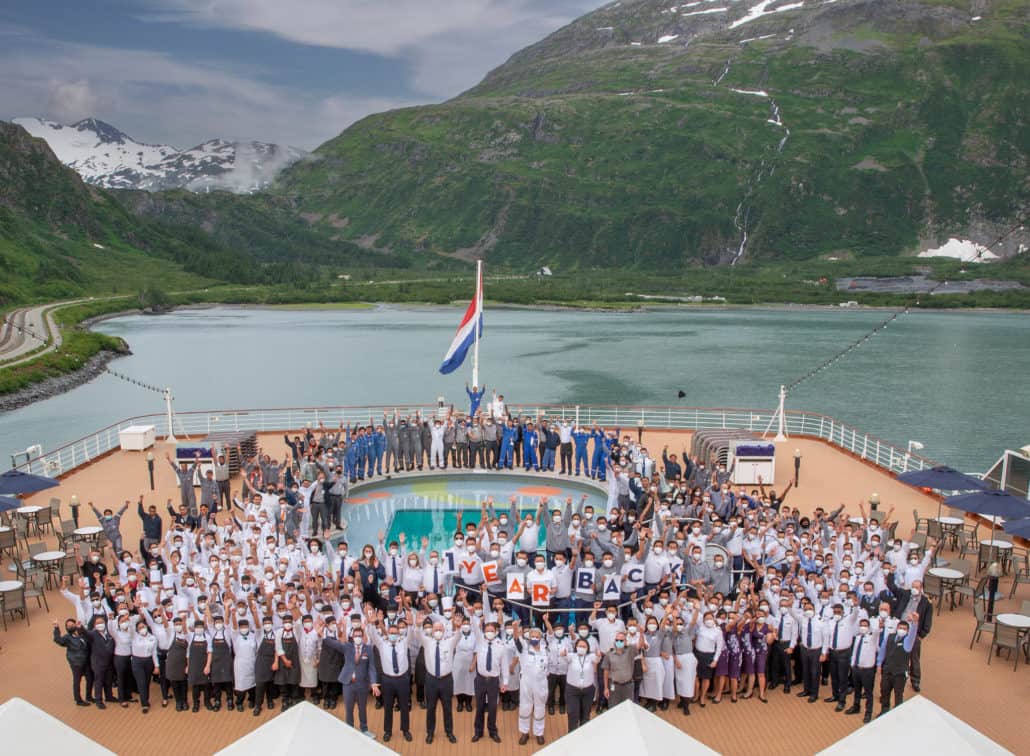 "The emotions and excitement from a year ago still resonate today as destinations around the world open and we persist in fully getting back to cruising," said Gus Antorcha, president of Holland America Line. "We are grateful to our guests who returned to sail with us, to our team members who came back to sea, to the ports that welcomed us, to our partners who stood by us and to all of our shoreside employees who got us back in the water."
Over the past year, Holland America's 10 remaining ships have restarted in a variety of destinations. In addition to Alaska, the brand has resumed voyages in Canada/New England, the Caribbean, Hawaii, the Mediterranean, Mexico, Northern Europe, the Pacific Coast, the Panama Canal, and the South Pacific. Before the year is over, Holland America will also return to Australia/New Zealand and South America/Antarctica.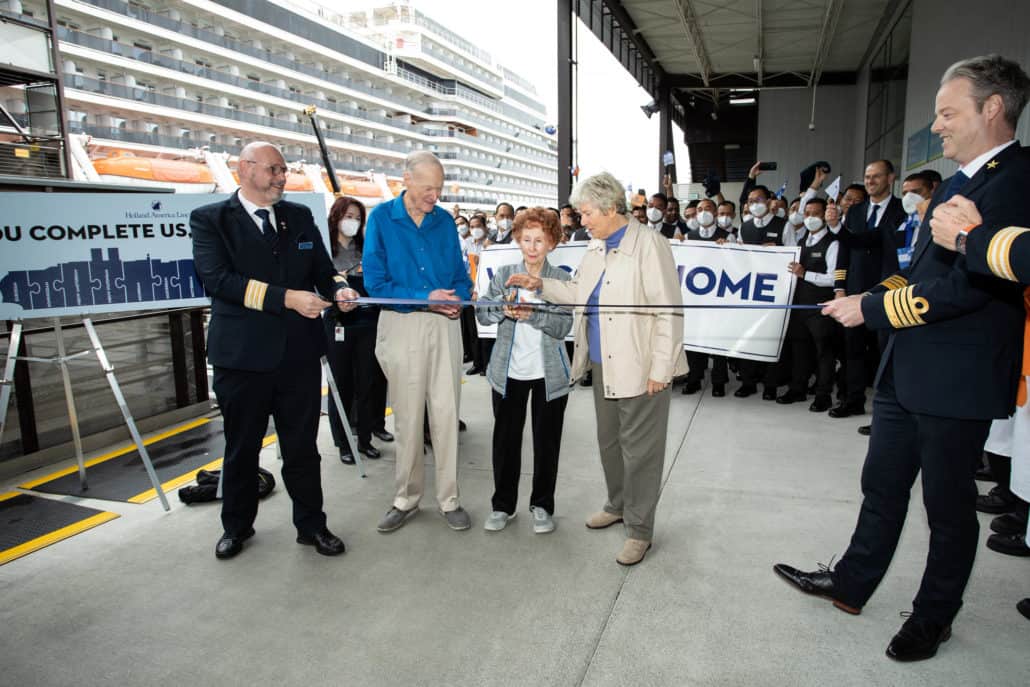 Here are the return to service dates for each ship following Nieuw Amsterdam:
Eurodam: August 15, 2021
Koningsdam: October 10, 2021
Rotterdam: October 20, 2021 (new ship)
Nieuw Statendam: November 21, 2021
Zuiderdam: December 23, 2021
Noordam: April 24, 2022
Oosterdam: May 8, 2022
Zaandam: May 12, 2022
Westerdam: June 12, 2022
Volendam began housing Ukrainian refugees in Rotterdam, the Netherlands on April 5 of this year as part of an agreement with the Netherlands and the City of Rotterdam. The ship will reposition to Italy to begin regular sailings on September 24.
MORE: What Does CDC's New Cruise Guidance Mean For You — And What Happens Next?
Here's an infographic on some stats since Holland America's return to service in July 2021: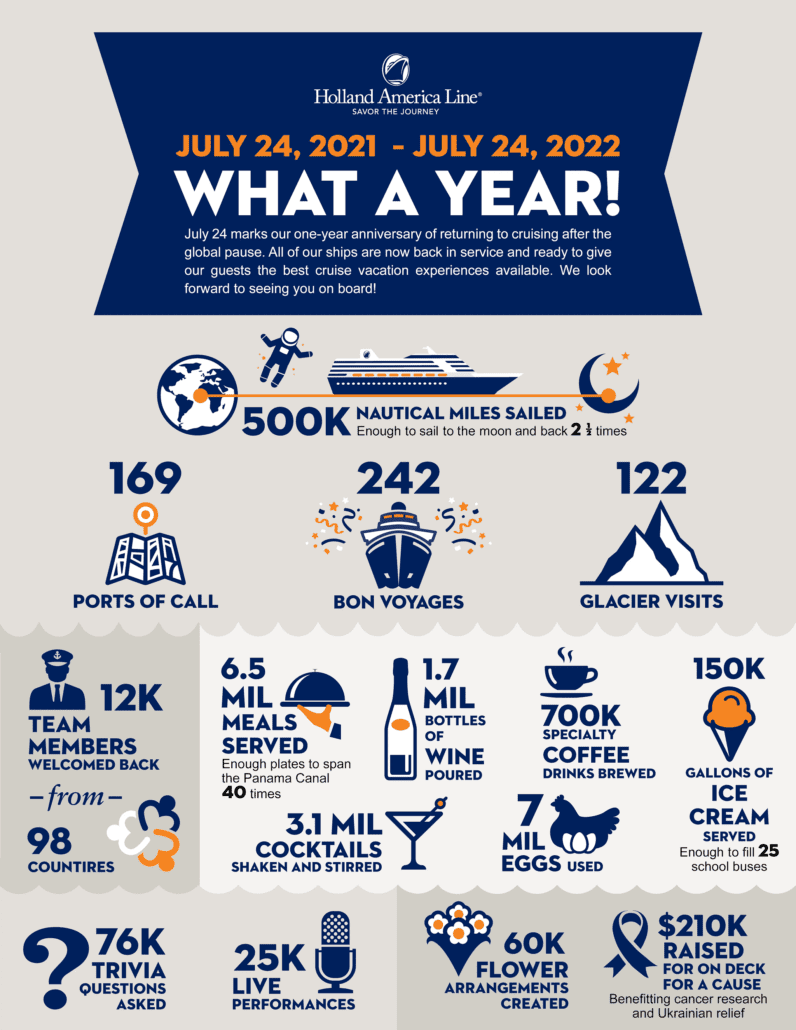 What's in the infographic:
Cruises sailed: 242
Different ports visited: 169
Nautical miles sailed: 502,565 (577,950 miles), enough to travel to the moon and back 2.5 times
Glacier visits in Alaska: 122
Team members welcomed back on board: 12,287 (98 different nationalities)
Unique shore excursions operated: Over 2,000
Funds raised for On Deck for a Cause: $210,000
Meals served: Over 6,500,000
Specialty coffee drinks served: 700,000
Beers consumed: 1,117,306
Soda, water, and juice consumed: 3,235,855
Entertainment: Over 25,000 performances
Trivia questions asked: 76,000
Floral arrangements: Over 60,000 fleetwide on cruises
READ NEXT: Game of Thrones Themed Cruise Sailing This Summer in Croatia