There are two words for folks who head south for the winter. Some refer to them as "snowbirds," but we just call them "smart." While we're sure winter has its fans, give us a breeze as tropical as the drink we're sipping any day of the week. If we're lucky, we manage to escape the cold for a week or two each year… but we now have a new goal, and that is to sign on to Oceana's newest cruise innovation, aimed specifically at those who reside in winter climates who are looking to shed their coats and bask in the sun!
Almost Paradise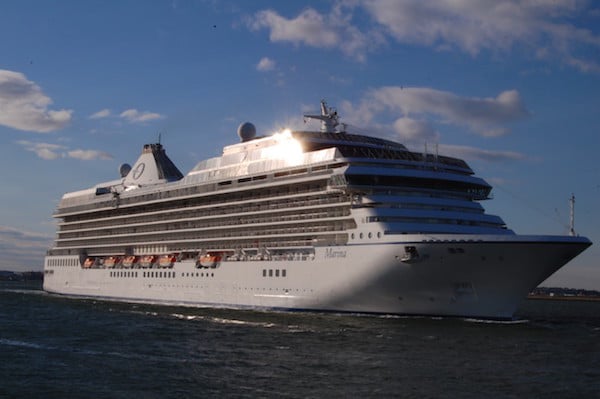 Dubbed their "Snowbirds in Residence" program, Oceana is offering up two sailings which clock in at 58-days and 72-days, respectively and include just about every expense one could even think about incurring. The first sailing is aboard the Riviera, leaving Miami on January 3 and returning 72 days later on March 16. Among the tropical ports visited will be Tortola, St. John's, San Juan and others. As the Snowbird sailings are actually comprised of several cruises taken back to back, some of the ports will be visited several times during the course of the cruise. Fares for the extended sailing start at around $13,000 per person.
Second Sailing
Then on January 22nd, the Marina takes off on a two-month "sunny sojourn" out of Miami. Among the ports visited will be Cozumel, Harvest Caye, Key West, and Costa Meza. Fairs for this trip start $10,299 per person.
Both of these offers feature include pre-paid gratuities, unlimited internet plus a variety of other options including beverage packages, shore excursions and on-board credits. (And one thinks about the value of pre-paid gratuities along on a voyage of this length, that's a pretty nice chunk of change to save!)