This week Lauren is sailing Royal Caribbean's Jewel of the Seas, a seven-night cruise from San Juan, Puerto Rico. This cruise will stop in St. Thomas, USVI; St. Kitts, Antigua, St. Lucia, and Barbados.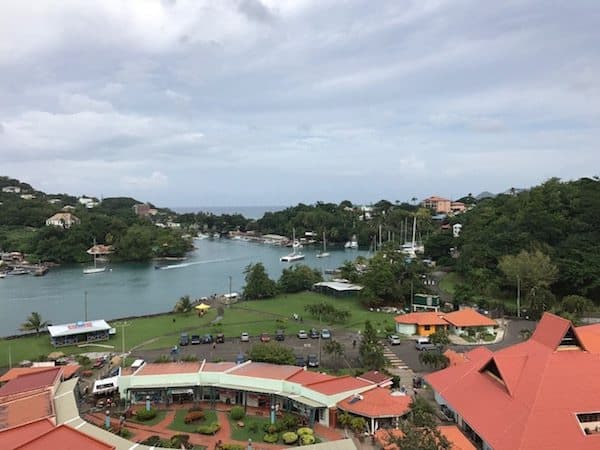 We sailed right through a huge storm last night. The thunder was so loud that it scared me awake at about 3:30 am. So needless to say, the weather wasn't great in St. Lucia. It was heavy overcast, dreary, and drizzling. We didn't have any excursions booked but thought we could get off the boat and find a taxi to tour the island. Turns out, they were charging an arm and a leg just to go 4 miles to Marigot Bay, one of the popular beaches/restaurant areas in St. Lucia. So, we passed on that and ended up shopping around the port for a couple hours. It looks like a beautiful island though; almost like a jungle with lush mountains surrounding the port. A couple T-shirts and some locally made jewelry purchase, and we're back on the boat.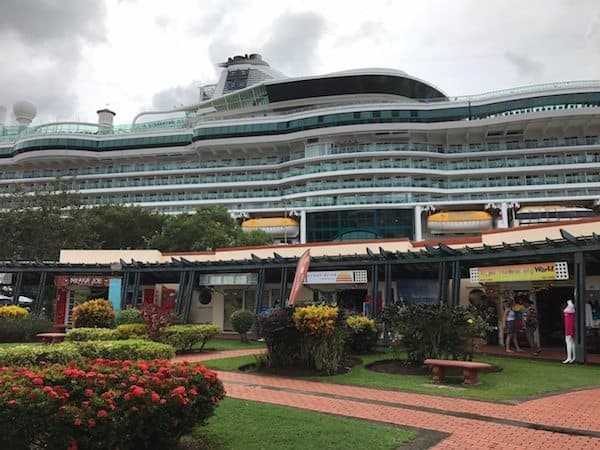 Rainy Day Activities
We went searching for board games to play and came across Scrabble and Checkers. They had cards and a few other board games as well as pool tables to play on. There really is no shortage of things to get into on a cruise ship.
As suite guests, we were invited onto the helipad for sail away drinks and a celebration. It was so cool to be at the very front of the ship where the helicopters would land if we needed them. It was a different vantage point and such a cool experience!
Dinner and a Show
The headliner show tonight was Motown and it was good. The group's name is Spectrum and they actually tour all around the world, have a gig in Vegas, and have their own star on Hollywood Boulevard! They put on a great show and sounded just like the 70s groups we know and love.
After the show, we had about 45 minutes before dinner so the casino was calling our name. I learned how to play Roulette and watched my friends win on the slot machines. The casino is also where we can get the best drinks. They just taste better in the casino when you're winning!
Overall, today was a pretty lazy day spent strolling around the ship, playing games, and napping. It still beats a day at work! Our last port is tomorrow in Barbados. We've got snorkeling plans and I can't wait!
You can find Lauren's travel blog at weekendwayfarer.wordpress.com.