Former Carnival Fantasy crew members — including Carnival Cruise Line's brand ambassador, John Heald — are sharing their memories of the ship.
And as has proven true with passengers who are doing the same, it's proving to be an emotional and bittersweet farewell.
"I Thought, 'Wow, Will This Thing Really Float?"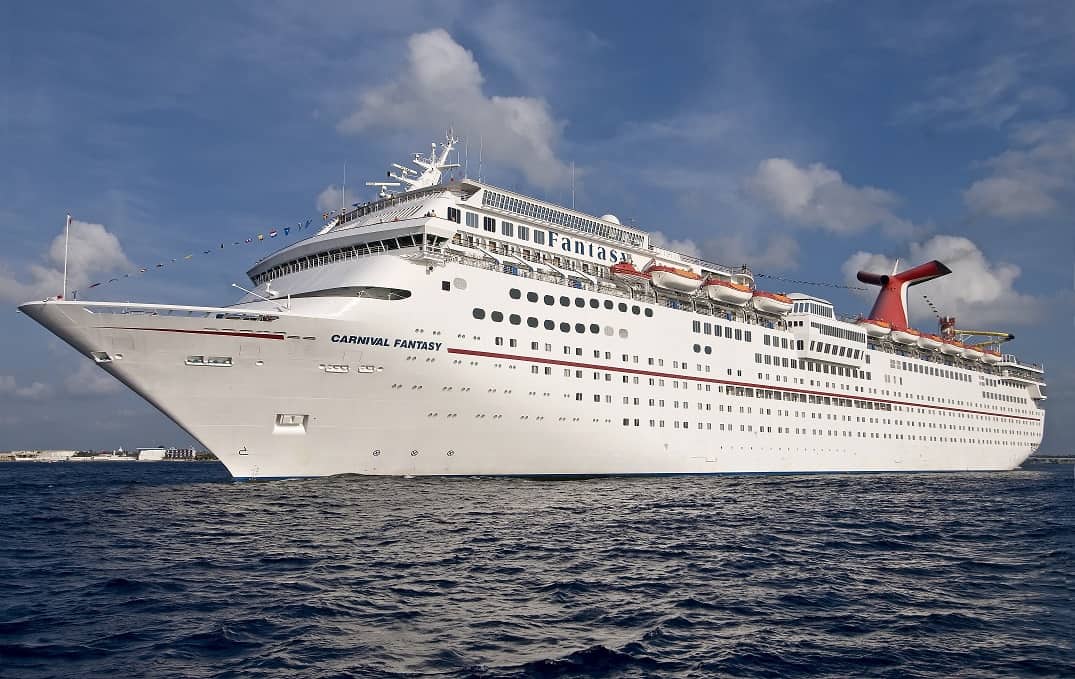 Heald, who at the time was "social host" on the Fantasy, recalls the first time he saw the ship. "I was in the back seat of Cruise Director Gary Hunter's Bronco," he remembers. "I was a 22-year-old social host and already showing signs of becoming a 'buffet slayer.'
LAST LOOK: Remembering Carnival Fantasy 
And there she was. Gleaming and huge, her whale tail proudly standing taller than anything on the other ships docked with her. I was privileged to be on her first cruise and later on to become her cruise director. Some of the best times of my life took place on Carnival Fantasy, and I made many lifelong friends."
Fantasy made a pretty fantastic first impression on Marc Campagnone, as well. Though currently Carnival's business development manager, he was a retail associate aboard the Fantasy. "I had never seen such an impressive atrium," he recalls. "And all the blinking lights along the promenade! I was in awe!"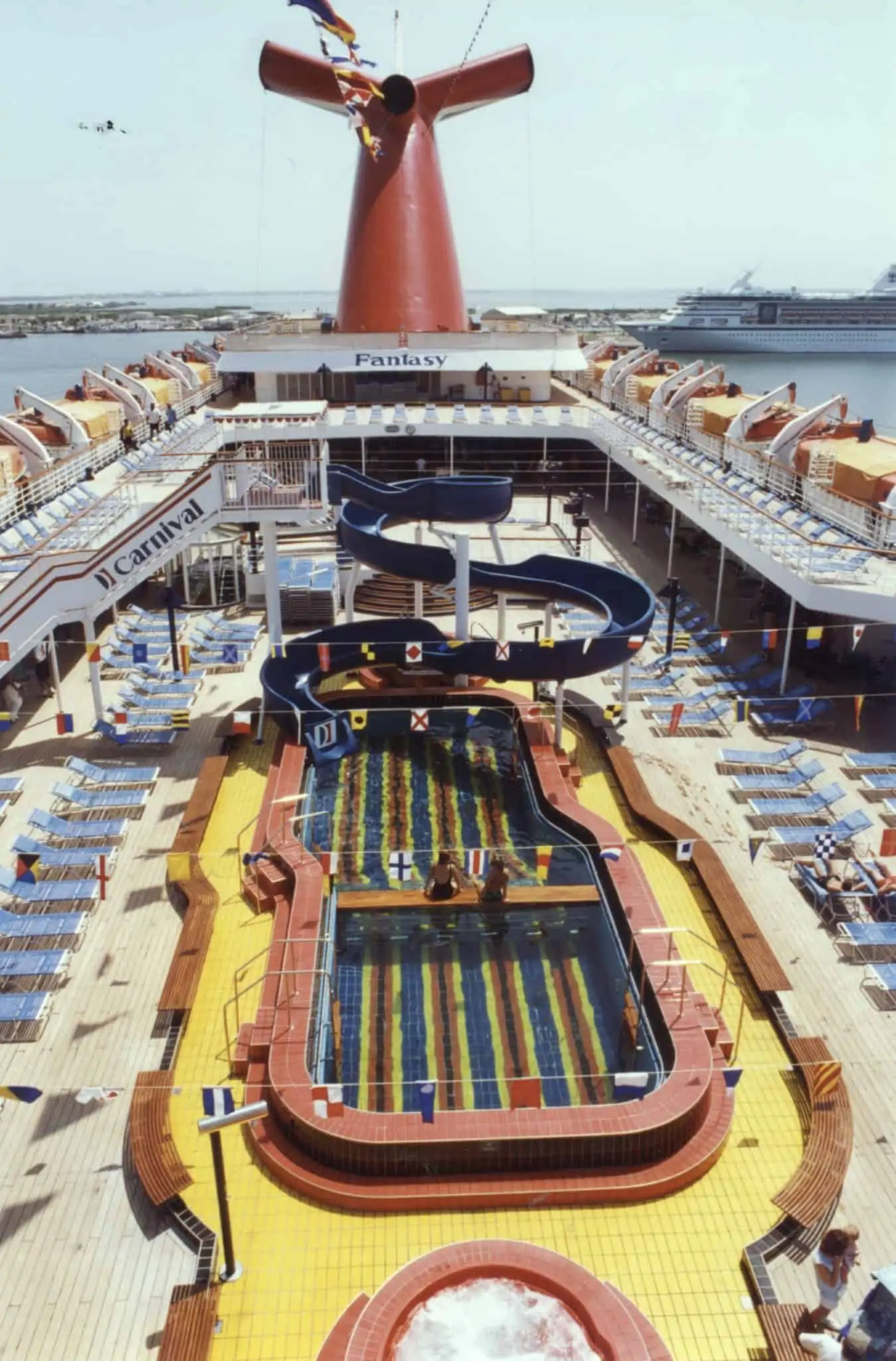 That was, of course, thanks to designer Joe Farcus, who used the Carnival Fantasy to introduce an entirely new type of atrium. And the impact the atrium had on Campagnone was exactly what Farcus intended for every person stepping aboard to have: a jaw-dropping moment in which they simply thought to themselves, "Wow!"
Shahnaz Kashanipour is currently a Guest Operations Leader, but — as crew purser — was one of the first to board the Carnival Fantasy as the ship prepared to leave the shipyard. "It was so huge, I thought, 'Wow, will this thing really float?" Kashanipour went on to say the Fantasy was "such a special ship to me, and the reason I have stayed with Carnival for more than 30 years."
Carnival's Own Version of The Love Boat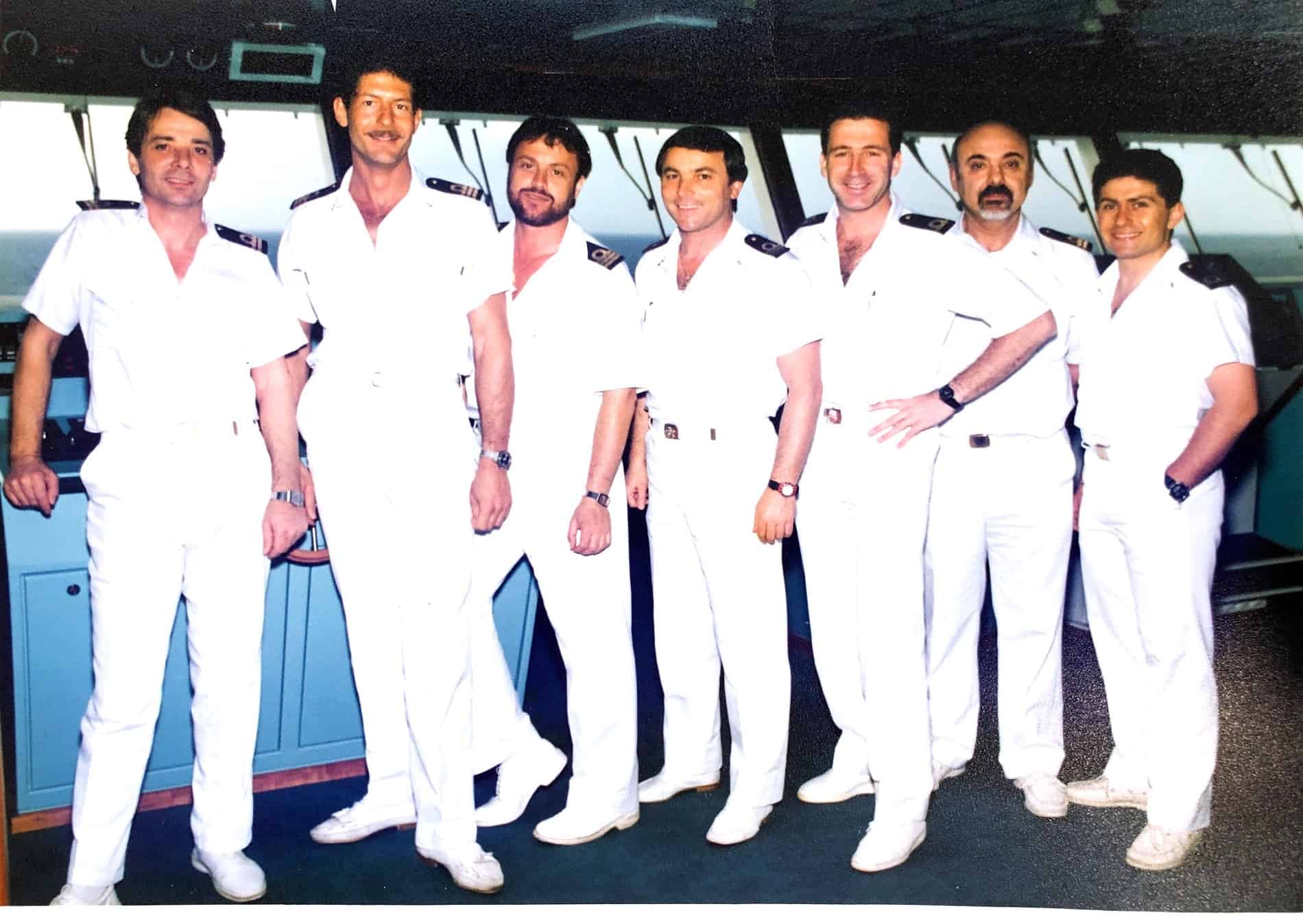 With crew members working so closely, it's not surprising that romance sometimes blooms on the high seas. Such was the case for Angelo Virgona!
"I met the girl who would later become my wife," he says of the magic moment in 1997. Back then, the current technical operations manager was serving as 2nd engineer on the Fantasy.
"My wife, MariaElenea, was an assistant shop manager when we met, and then became one of the first corporate trainers," he shares. "We are both very sad that Carnival Fantasy is leaving the fleet!"
They weren't the only duo to fall for one another onboard the Fantasy. Jo-Anna Manolas Grubjeaic was a dancer when she crossed paths with Captain Pero Grubjeac. While he's now captain of the Carnival Glory, he was working on the Fantasy when fate threw them together.
"I was a dancer," she recalls, "and Pero was a 3rd Officer. Only one stripe, he had hair, and we were both skinner!" she laughs. "We married in 2009 and now have two beautiful children together. Our girls love cruising with daddy and can't wait to cruise again!"
"They Had To Drag Me Back!"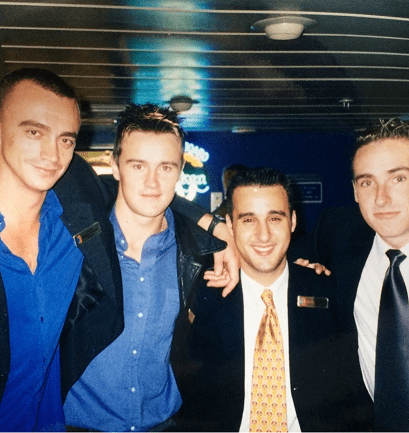 Some people fell in love on the Fantasy, others fell in love with her. It was certainly a case of love at first sight for Anuj Khosla, who crossed paths with the ship back in 1991 when he first met the Fantasy. At the time, he was serving as a caded purser aboard the original Mardi Gras.
"Following a hurricane, the Mardi Gras got stuck in Nassau harbor and arrived 10 hours late," he recalls. Having a bit of extra time, he went to take a tour of the Fantasy, which was also in port. "It was my first contract as a cadet purser, and I had never seen anything so beautiful and so big! They had to drag me back to the Mardi Gras, kicking and screaming, when it was time to sail!"
It seems only fitting that we allow the Carnival Fantasy's captain to have the final word. "I was involved during the Fantasy construction as safety officer," says Alessandro Galotto, "and it was quite an adventure as the yard where she was being built went bankrupt! Soon after, [I] was promoted to staff captain and had a blast under the command of Captain Gavino and Captain Francolla."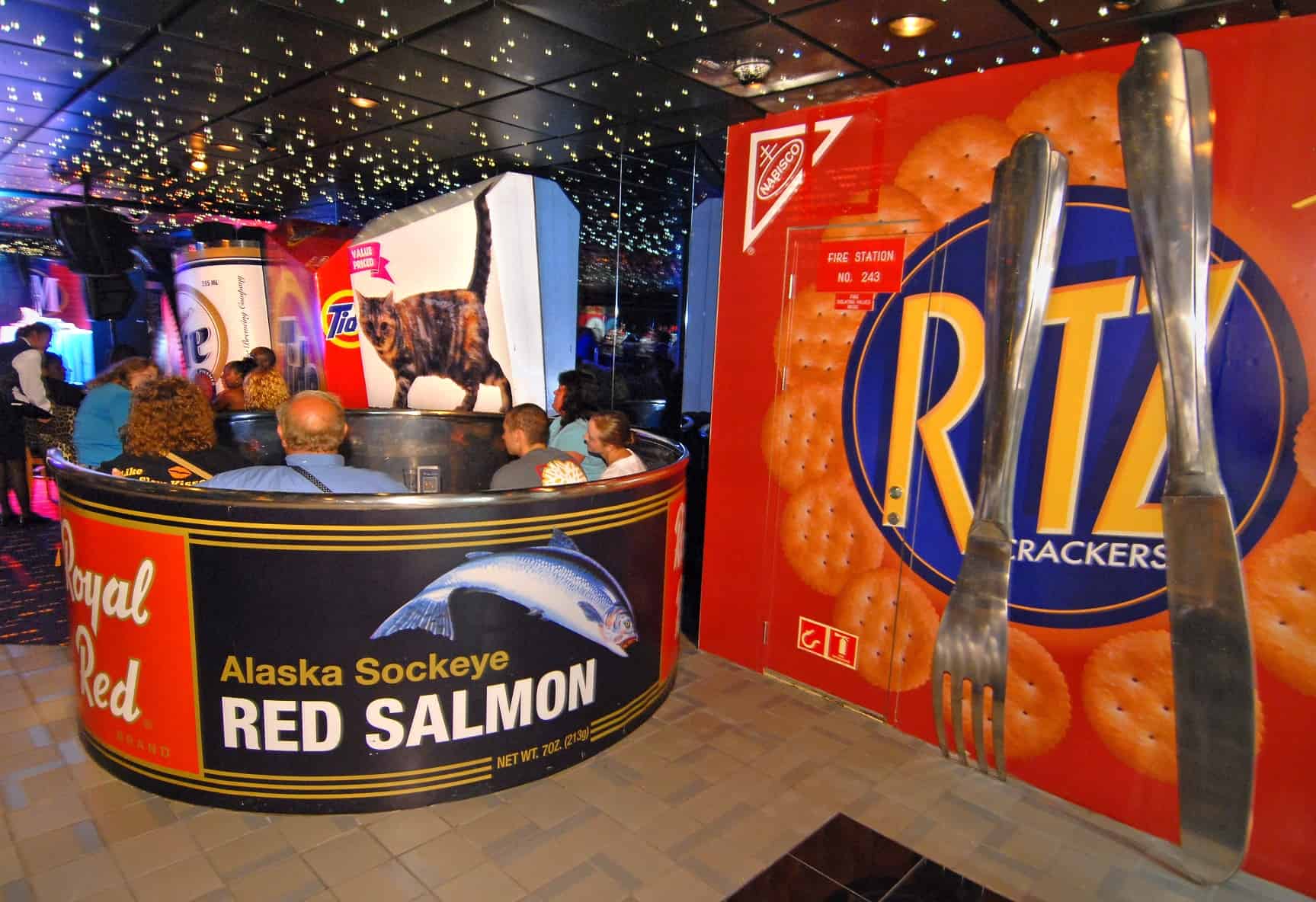 Before long, he would get to follow in their footsteps. "Fantasy was my first ship as captain in 1996," he reflects, "so I was excited to be on the very ship I helped launch." Oh, and then there's a little bonus he'll be walking away from the Fantasy with.
READ MORE: Carnival Fantasy Ends Final Voyage 
"Last but definitely not least, on the Fantasy I met a wonderful person who would become my wife and mother of my children. As you can see, Fantasy has touched my life in many different ways, as she did for thousands of satisfied and loyal Carnival guests."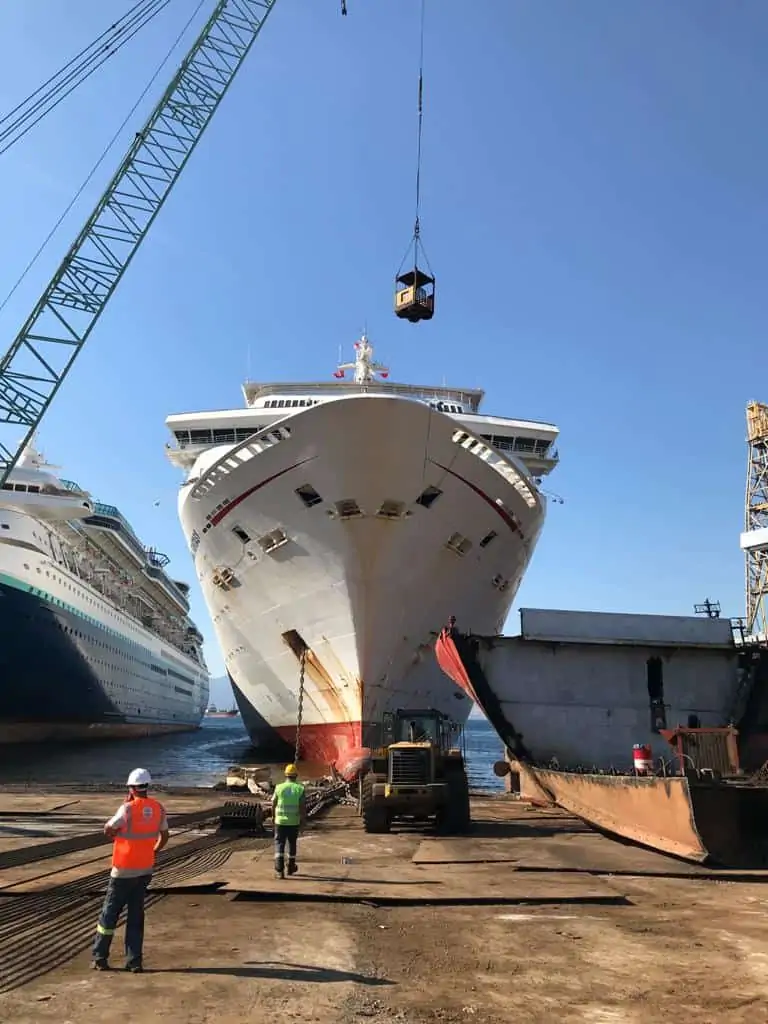 In closing, he speaks for us all by saying, "It is sad to see her go."