Carnival Cruise Line has expanded their initial 2016 lineup for their entertainment program Carnival LIVE to include Kathy Griffin.  She will perform two hilarious shows onboard Carnival Fantasy and Carnival Breeze.  
Carnival LIVE is an onboard experience where musical artists and other performers are invited onto the ships to give performances to guests for an incredible value.  They board the ship while it's in port and disembark once its over.  The shows are held in the ship's main theaters, which range in guest capacity from 900 to 1,300, making for an intimate evening with some of the most popular acts out there.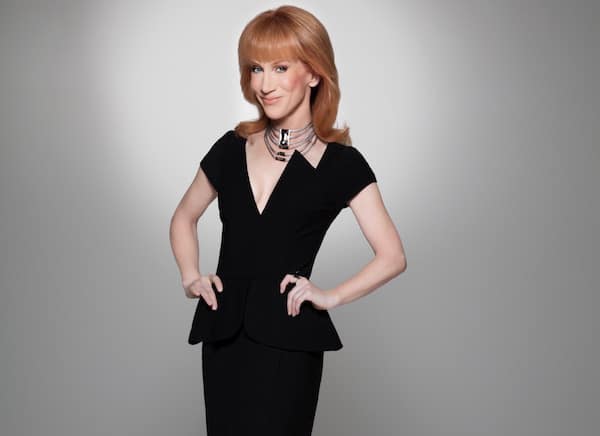 Known for unveiling current events in a humorous light and always performing an ever-changing show, Griffin will showcase her unique sense of humor with two comedy shows while the ships are docked in Cozumel; Fantasy on February 24 and Breeze on February 25.  Her shows will be inspired by the current political field, pop culture news, and her own run-ins with celebrities and other "questionable figures."
Tickets for Kathy Griffin's Carnival LIVE performances are $50 general admission, and $200 for VIP tickets, which offer seating in the first four rows, a photo opportunity with Griffin, and a commemorative performance pass.
A full listing of the lineup for Carnival LIVE 2016 can be found at carnival.com/carnivallive.