Good news, cruisers! Two weeks after having been hit hard by Hurricane Irma, the Key West port has finally re-opened On Sunday, Royal Caribbean's Empress of the Seas arrived in Key West, bringing with her over 800 passengers and their much-needed influx of cash.
Carnival Returns To Key West Port, Too
Another Royal Caribbean ship, the Enchantment of the Seas, was also slated to visit Key West on Sunday, but instead wound up visiting Freeport in the Bahamas instead. Meanwhile, Carnival Cruise Line is also heading back to the port, with Senior Cruise Director John Heald announcing via his Facebook page that the Carnival Victory would sail into Key West on Tuesday, followed by the Carnival Paradise on Wednesday.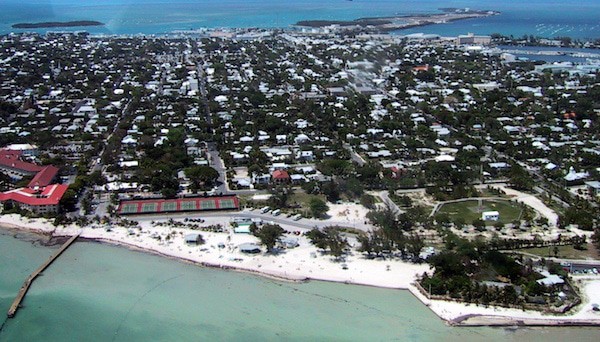 While the Florida keys were hit hard by Irma, Key West managed to avoid the worst of the storm, although many local residents and businesses wound up without water or power for several days.
The Miami Herald interviewed Empress passenger Traci Brewington, who admitted she was "not sure how I feel about being here when so many people are trying to recover." So rather than do the things a typical tourist might do during their time in port, she spent the day volunteering with the Florida Keys SPCA, a non-profit animal rescue organization.
Meanwhile, the city itself is beginning to get back on its feet. Their homepage says that City hall has reopened and is operating during normal business hours. And the local bus system is set to resume their regular service on Tuesday, with fees temporarily being waived. The city, which relies on tourist dollars, clearly wants things to get back to normal, pronto. "Key West residents and business owners," reads a notice on the site, "are reminded that all storm related debris needs to be set out as quickly as possible. Debris collection is in high gear… [and is] key to getting Key West up and running again."
Main image courtesy of Carnival Cruise Lines