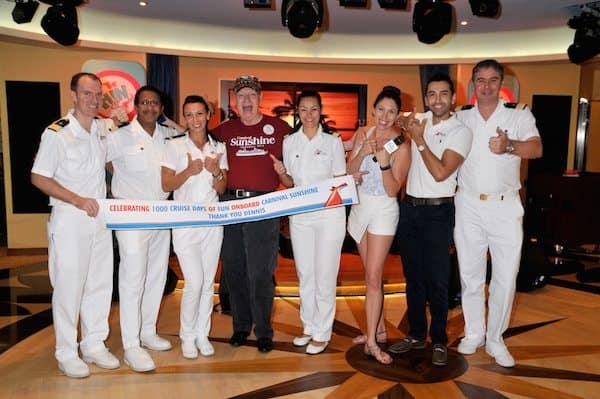 Think you could spend 100 nights on a cruise ship? How about 1,000?
Dennis Coleman of Baltimore, MD, recently reached a milestone with Carnival that blows any loyalty level away – he recently completed his 1,000th day aboard Carnival during his 139th cruise. He is currently sailing on Carnival Sunshine.
During a ceremony Carnival presented Coleman with a model ship and VIP treatment.
He recently told someone recently that he cruises more than 12 times a year with Carnival and loves it so much. The staff, dancers and waitress loves him, and he has a lot of their pictures in his computer. Carnival is like family to him.
Coleman's first ship was Carnival Fantasy in 2003 and cruises a dozen or more times per year. He has sailed every ship in the Carnival fleet, some more than once.
Cruise on my friend!