Jimmy Buffett's extremely popular bar and restaurant Margaritaville has officially opened it's doors to the Bahamian breeze.  That's right, this Caribbean country finally has its own Margaritaville.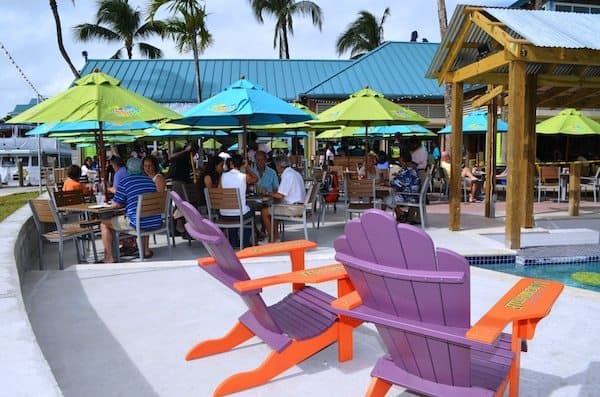 Located on the picturesque Paradise Island, just a short ferry ride from the cruise port, Margaritaville will be offering up a good time to vacationers and locals alike. Paradise Island has always been a favorite spot for Buffett and several of his songs are inspired by his time spent there.  The restaurant is right next to the world-famous Hurricane Hole Marina where Buffett hunkered down during a hurricane and wrote the song "Perrier Blues".  Keen eyes might even catch a glimpse of his boat, the "Continental Drifter" in the marina across the street.
Margaritaville Bahamas features a signature 40-seat Boat Drinks Bar, a portside open-air Chill Bar with a drinks to-go window, and a Margaritaville retail store.  The venue also features a stage which will host local musicians including The Loose Crew, who have ties to Buffett and include sounds of Reggae, Calypso, and Blues.  The restaurant will serve island-inspired favorites and popular dishes as well as their famed margaritas.
For more information, visit margaritaville.com.