In 2014, Royal Caribbean revealed a pair of sexy robotic bartenders in the Quantum of the Seas' Bionic Bar, named B1-0 and N1-C. These dueling drink making machines can make any concoction without any human interaction.
Sister ship Anthem of the Seas will also feature a Bionic Bar with this dueling duo.
Royal Caribbean recently showed us what's behind these bartender with a cool graphic.
Infographic (see infographic here)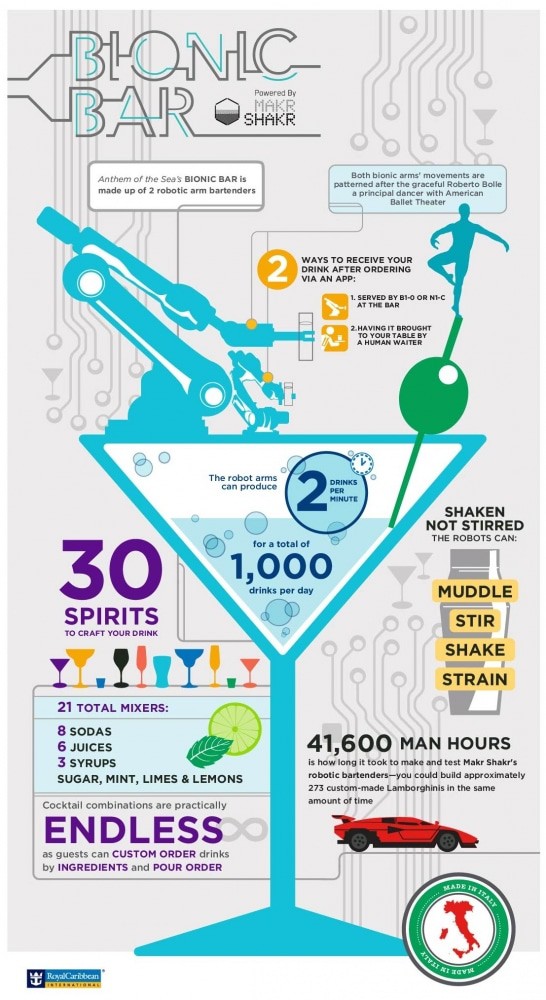 Search Cruises