On Friday afternoon, a large crowd gathered at PortMiami to support the cruise industry. Cruise line executives, elected officials, and Miami-Dade County Mayor Daniella Levine Cava stood in solidarity to call on the U.S. Centers for Disease Control to rescind what they called the agency's now-outdated Conditional Sailing Order and get ships sailing from American ports again.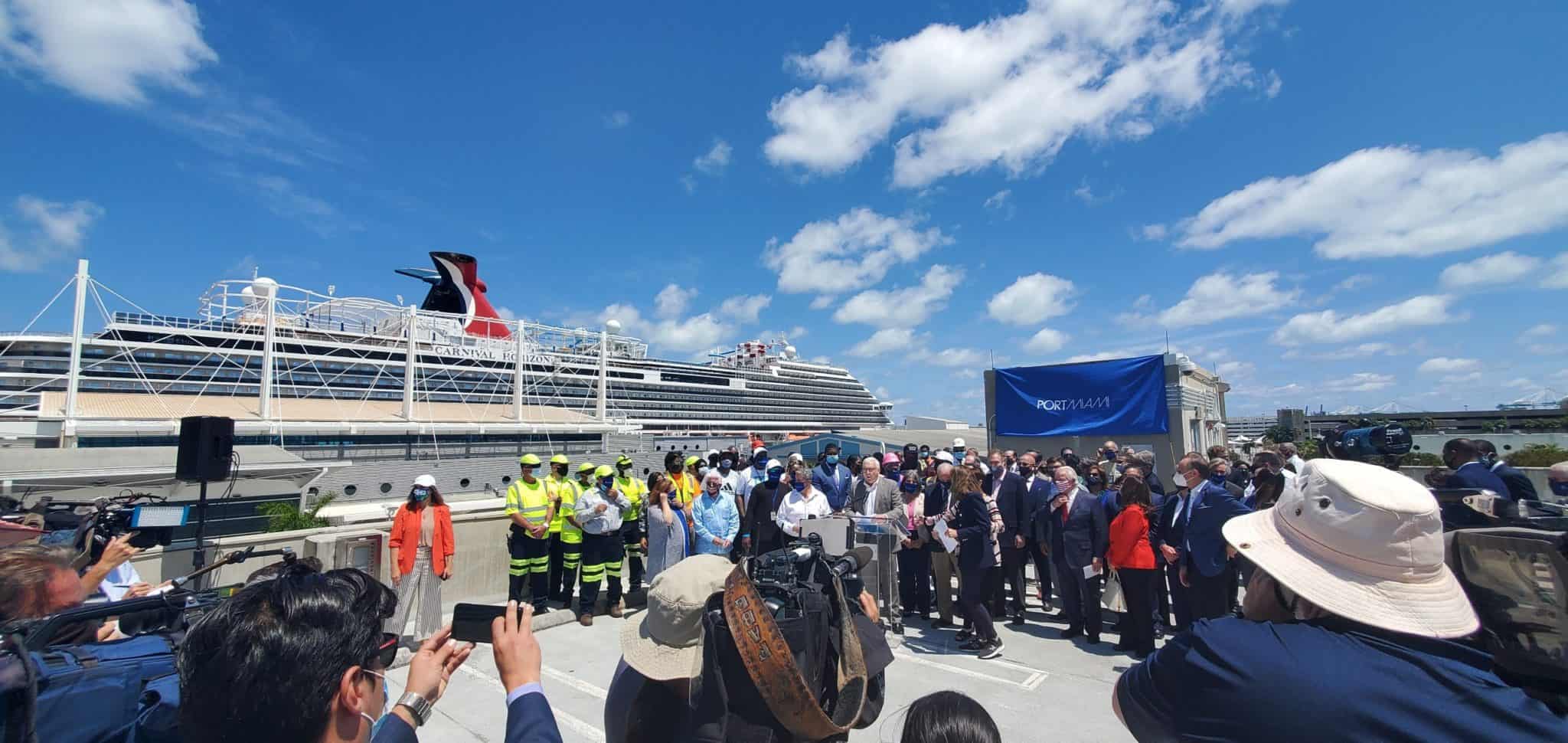 One focus of the press event was the American workers who have been affected by the extended shutdown of the cruise industry — particularly those in Miami-Dade county as well as Florida as a whole. "We know nobody has hurt more than the men and women who depend on this industry for their livelihoods," said Cava. "We cannot afford to lose this industry [to foreign countries] and this is what unfortunately we're facing… because we are dragging our feet."
MORE: Florida Sues CDC, Demanding Cruise Ships Be Allowed To Sail
"In light of this incredible progress towards safety, we urge the CDC to adopt practical guidelines, give an indication, give us a timeline, let us move forward," she continued. "We have the plans and we are ready."
"We've been speaking collectively. We've been speaking out individually and as industry groups, we support the cruise lines getting back to work because we know that they can cruise safely and restore the lives and livelihoods of so many families that depend upon it."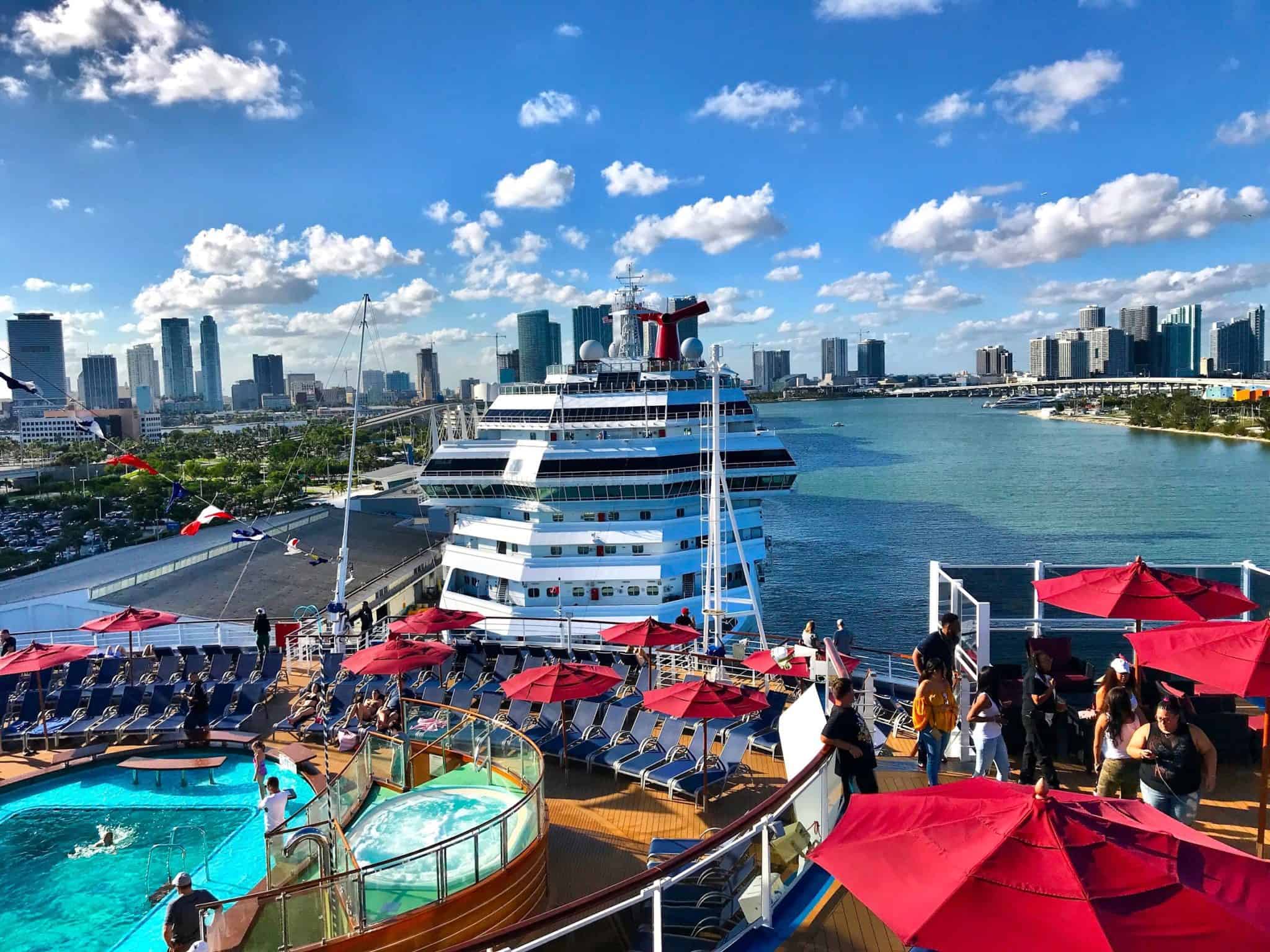 Other elected officials chimed in with their support on Twitter.
"Proud to FIGHT for our PortMiami residents & the thousands who depend on our cruise industry! Miami is the 'Cruise Ship Capital of the World' and our ships must set sail once again!" U.S. Congresswoman María Elvira Salazar said on Twitter. "The CDC must do its job & allow us to set sail safely!"
"Proud to stand with @RepMariaSalazar & @RepCarlos and my colleagues to fight for the 40,000 jobs that are generated annually by the cruise industry in Miami-Dade County. We urge the CDC to join forces with the industry in restarting one of our main economic engines," Miami Commissioner Rebeca Sosa tweeted.
Carnival Horizon could be seen quietly anchored behind the press conference setup, a solemn reminder of a normally-lively industry that has been silent in the United States for over a year now. Cava ended her statement: "People are investing and banking on the future. Don't let us down."
MORE: Travel Advisors Call Out CDC's Cruise-Related Hypocrisy