Norwegian Cruise Line is shaking things up in the entertainment department.  Two of the cruise line's newest ships are experiencing some entertainment-related changes, and it's going to make for some exciting new offerings for guests.
As of March 5, the Norwegian Getaway's extremely popular Broadway musical Million Dollar Quartet is finding a second home aboard Norwegian Escape.  This musical is a critically acclaimed show inspired by the infamous recording session that brought together world-famous icons Johnny Cash, Elvis Presley, Carl Perkins, and Jerry Lee Lewis for the first and only time.  The dazzling musical brings that special night to life, featuring hits such as "Blue Suede Shoes," "Great Balls of Fire," "Fever," "Walk the Line," and more.  The show will re-open on Norwegian Getaway on May 15, Legally Blonde will close on April 30, and Burn the Floor will continue as usual.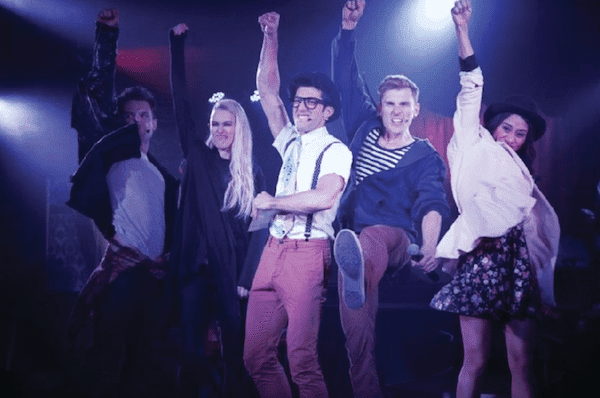 The acclaimed show For the Record: The Brat Pack received rave reviews aboard Norwegian Escape, and it's now going to be offered to an expanded audience, moving up to the Escape Theater starting April 16.  The musical celebrates classic soundtracks of motion picture masters, where guests spend an evening with an athlete, a brain, a princess, a basket case, and a criminal in this mash-up retrospective of the John Hughes' coming of age teen films in the 1980's.  Guests will enjoy sounds from Sixteen Candles, Weird Science, The Breakfast Club, Pretty in Pink, and Ferris Bueller's Day Off.  The Supper Club will feature a brand-new entertainment and dinner experience, with more details coming soon.  The Broadway show After Midnight will still play in the Escape Theater as regularly scheduled.
The Escape Theater will feature a pop acapella group called Vocal Over Drive from March 5 to April 16 when For the Record begins.  This group features five musicians that use just their voice to create instrumental and vocal sounds, which is a style of music becoming hugely popular from films such as Pitch Perfect.  Vocal Over Drive has performed for hundreds of thousands of people around the world, and deliver an awe-inspiring performance every time they set foot on a stage.  From May 1 to 15, Vocal Over Drive will move to The Getaway Theater, when Million Dollar Quartet opens.
Reserve your spot at any of these shows by visiting ncl.com and logging into your account beginning on March 1.