It's a mystery 30 years in the making. But now, a group has come together to locate a missing cruise ship passenger with whom they cruised three decades ago on a Carnival Cruise Line ship that was sold for scrap 20 years ago.
Their hope? That someone out there might have information that helps them finally track down Amy from New Jersey.
Do You Know Anything About This Woman?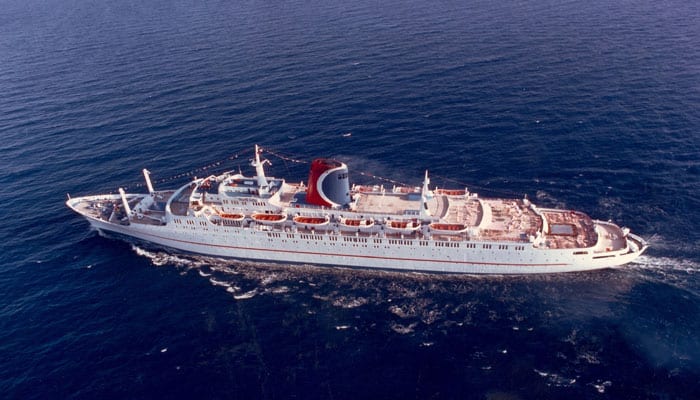 The story begins on July 8, 1990, aboard the original Carnival Mardi Gras, when a woman named Amy left something behind. Now, decades later, a group of people hope to find Amy and reunite her with what she left behind.
"We've been trying to get this back to her for over 32 years," says Jess, one of the women featured in the YouTube video dedicated to the search. "Finally, with the help of current technology it might actually be possible to find her based on the very limited information we know on her."
So devoted to the cause is the group that they have created the website Searching4Amy, complete with a video appeal to the public and a meet and greet event at which they hope the object of their somewhat obsessive search might show up. News of the search even captured the interest of New Jersey's local press.
What Did Amy Lose?
What did Amy lose that have fellow cruisers motivated enough to conduct such a persistent and decades-long hunt for her?
Unfortunately, aside from saying that the item is "personal" and "important," neither the website nor the video offers more information about what prompted the search.
What Do We Know About Amy?
Very little. No one knows her last name or even the correct spelling of her first name. What the Searching4Amy Group does know is she should be around 47 to 48 years old by now, and that at the time of the sailing, she was living in Northern New Jersey. The searchers know this because at the time, Amy told them that she lived approximately 25-30 minutes from New York City.
When they met Amy, she had light brown hair, was attending high school, and was cruising with her family. She told fellow cruisers she had previously worked at a North Jersey deli. "We realize that there's a lot of deli's in New Jersey, but it's just another piece of the puzzle that matters."
During the cruise, the mystery woman partook in one of the contests held poolside on the Lido deck and walked away a winner.
The group hopes that hearing this might help any potential Amy realize that she is, in fact, the person they are searching for.
If you think you might know the mysterious Amy, you can contact the Searching4Amy Group by sending a message on their website.
Watch the Help Find Amy Video