There could be a traffic jam in UK coastal waters this summer, as cruise lines are flocking to take advantage of easing travel restrictions there.
MSC Cruises is the latest to test the waters, joining Princess Cruises, Cunard, P&O Cruises, Hurtigruten, and others. As with the others, MSC's sailings will only be open to UK residents, but with one marked difference — vaccinations will not be mandatory.
The MSC program is scheduled to start May 20 with a series of short cruises from Southampton, with seven-night sailings coming later in the season.
"It's time for UK holidaymakers to get back on board and enjoy a well-deserved break from what has been a very challenging 12 months for everyone in so many ways," said Antonio Paradiso, managing director for MSC Cruises UK & Ireland.
MSC Won't Require UK Cruisers To Be Vaccinated
"Our hope is to offer every type of holidaymaker the chance to escape this summer — from grandparents to teens and even the smallest of passengers looking to explore. We will welcome both vaccinated and non-vaccinated guests."
Paradiso says there will be plenty of health and safety protocols to deliver a safe cruising experience, even without a vaccination requirement.
"All guests will be tested prior to embarkation, while non-vaccinated guests will also be required to show proof of a negative test done within 72 hours prior to embarkation. Crew, in addition to the protocol-mandated test and 14-day quarantine prior to embarkation, will also receive weekly testing, in addition to other ongoing health monitoring measures."
More details on the program will be released in the coming days.
READ MORE: Royal Caribbean to Start Sailing From Bahamas In June 2021
Princess: Mandatory Vaccinations & Touchless Technology
Meanwhile, Princess Cruises has released more information on its series of UK 'Summer Seacations.' The line says that with the "advanced progress" of the UK vaccination effort, the sailings aboard Regal Princess and Sky Princess will be restricted to UK resident, COVID-vaccinated guests.
Regal Princess will offer 14 UK voyages running from July 31 through September 23, while Sky Princess will offer eight UK sailings, running from August 30 through September 28.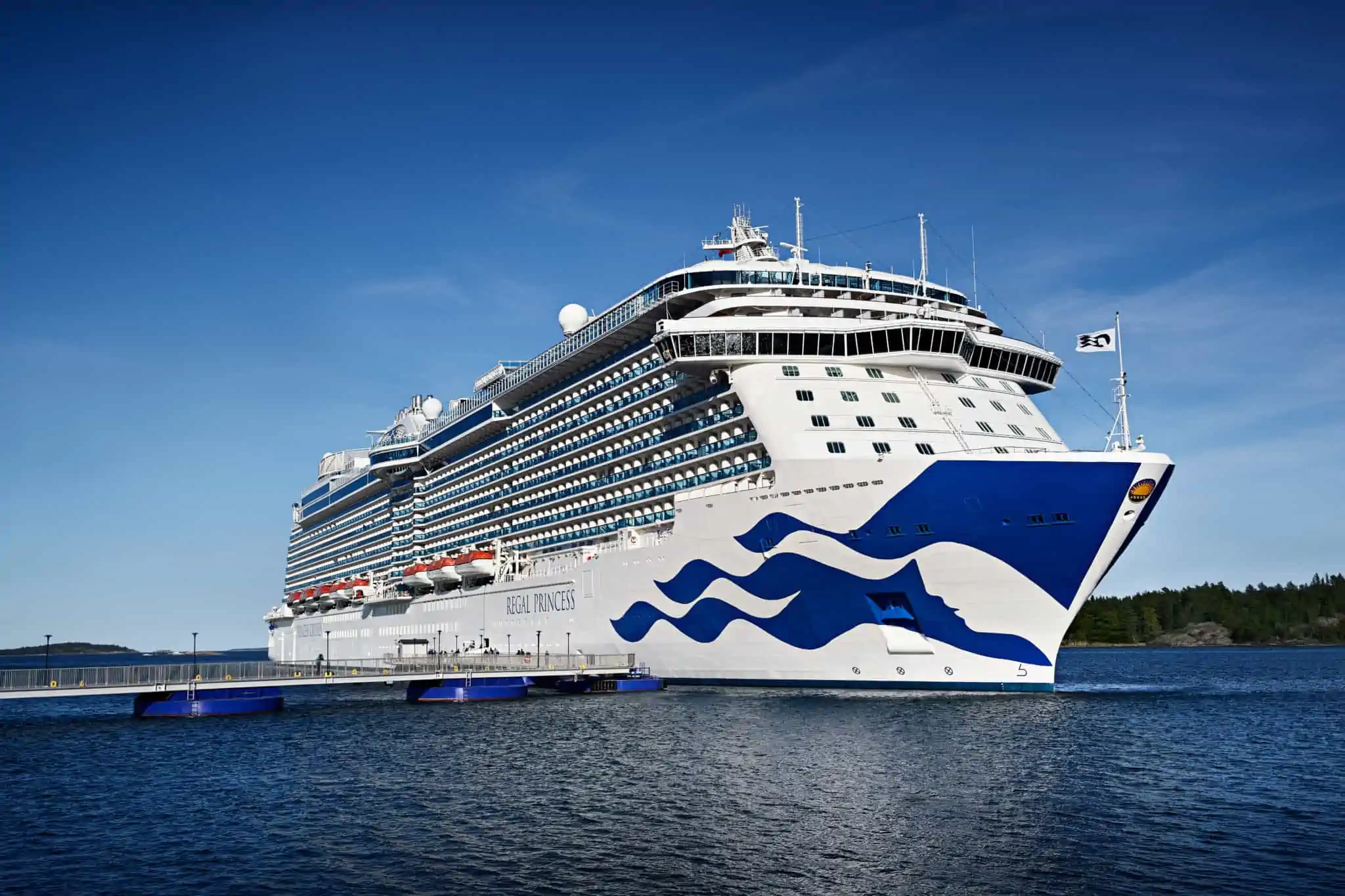 The ships will offer both scenic cruises and voyages with stops in UK ports of call including Liverpool, Belfast, and Greenock, with itineraries ranging from three to seven nights. 
"With Princess Cruises, the ship is also the destination," says Tony Roberts, Princess Cruises vice president for UK and Europe. "Guests can make the most of our multiple dining options, order food and drink poolside, using the MedallionClass app, that can be delivered to you, and enjoy fantastic entertainment both day and night."
Both Princess ships sailing in the region are MedallionClass, meaning guests will use a wearable device enabling things like touchless embarkation and disembarkation; keyless stateroom entry; contactless commerce; simplified safety training; and entertainment content via smart devices.