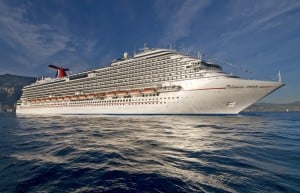 The movie Alvin and the Chipmunks: Chipwrecked! was taped on Carnival Dream and was a proven hit at the box office over the weekend, coming in at #2.
The film took place on the open decks of Carnival Dream with actor Jason Lee (as Dave) and was filmed on Carnival Dream's Western Caribbean's itinerary: Honduras, Belize, Cozumel, and Costa Maya.
Chipwrecked opened in theaters everywhere on December 16, 2011.
Movie trailer:
Source: Doug Parker/Cruise Radio