MSC Cruises has announced the completion of their "Renaissance Program," where four of their ships, Lirica, Opera, Armonia, and Sinfonia were enlarged and renovated.
Renovations & Updates
The Renaissance Program, begun in August 2014, was carried out with families in mind.  The four ships that were renovated now have five separate kids and teen club areas, including two designed and equipped playrooms by Chicco and LEGO.
Dining aboard the ships has been made more flexible, with an extended range of menus and restaurants, including buffets that will be available 20 hours of the day.  Entertainment has also been enhanced, with a packed 20 hour schedule of day and night activities, dancing, music, and themed events in upgraded venues.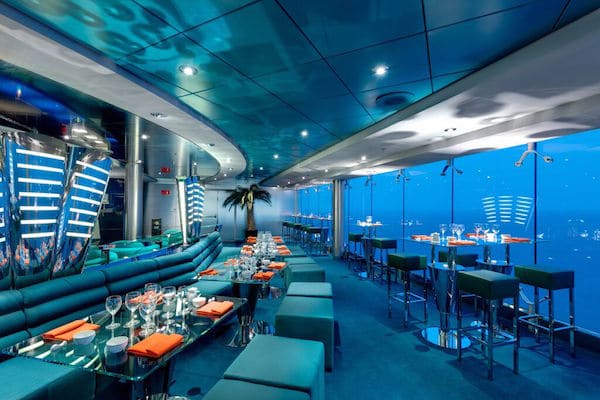 MSC Lirica, has been fully customized for the Chinese market in anticipation of her upcoming deployment to Shanghai.  Tailor-made touches for Chinese consumers include up to 80% of the staff speaking Mandarin and new dining opportunities, comprised of refined Asian and international cuisine.
Deployment Schedule
MSC Lirica will homeport in Shanghai, China, beginning in May 2016.  The ship has been fully customized for Chinese consumers.
MSC Opera will homeport in Havana, Cuba, beginning this December.  MSC is the first and only global cruise line that operates Caribbean cruises that begin and end in Havana.
MSC Armonia is based in Genoa, Italy, and sails a range of western Mediterranean itineraries.  It's well suited for the full range of Mediterranean ports, as it is a smaller ship and can call in ports such as Ibiza and Port Mahon.
MSC Sinfonia already homeports in Durban, South Africa, and spearheads MSC's dominance in the South African cruising market.  It sails to ports such as Mozambique, Namibia, Reunion Island and Mauritius.
For more information about MSC and its ships, visit msccruisesusa.com.
Information and photos courtesy of MSC Cruises.