MSC Cruises has released details on new destinations that their ships will visit in the Mediterranean for the 2017 summer season, and in the Antilles for the 2017-2018 winter season.  They've also announced updated schedules for ships in the Caribbean between December 2017 and May 2018.
Mediterranean
Beginning in April, the Sarande port in Albania will be visited weekly by MSC Poesia.  Guests departing from Venice will be able to discover the beautiful city, a key addition to an itinerary that is very port intensive – 7 ports in 7 days.  Other destinations on the voyage include Bari, Italy; Katakolon/Olympia, Mykonos; Athens/Piraeus in Greece; and Dubrovnik, Croatia.
Sarande was founded in the 6th Century BC, and guests can learn about its history, or visit the Blue Eye Spring and enjoy the natural park.  The town hosts a wealth of UNESCO protected treasures, and many other attractions.  It features a slight cosmopolitan vide, with plenty of ocean-side bars and restaurants which serve local produce and fresh seafood.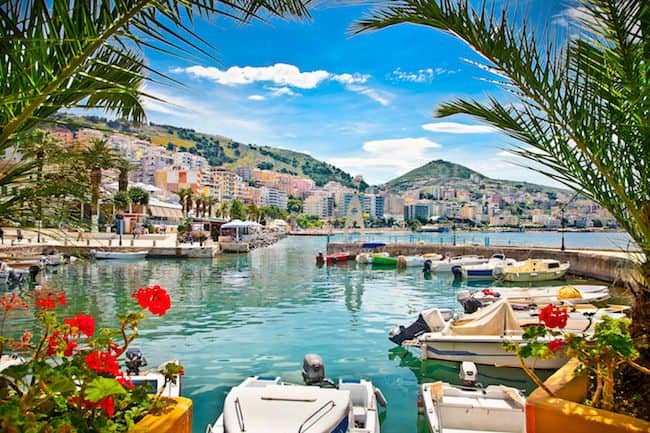 Antilles
Beginning in November 2017, MSC Fantasia will replace MSC Orchestra in the Antilles and southern Caribbean.  The ship will depart from Fort de France, Martinique, and Pointe-a-Pitre, Guadeloupe, with two itineraries that can be combined for a longer adventure.  One voyage calls in St. Maarten, Tortola, Saint Vincent, and The Grenadines.  The other visits the pearls of the southern Caribbean: Saint Lucia, Barbados, Trinidad and Tobago, Grenada, and Dominica.
MSC Orchestra guests will now be able to explore the Mediterranean in true MSC style.  In addition to Genoa, Marseille, Barcelona, and Civitavecchia (Rome), the ship will sail to popular destinations like Valencia and Malaga in Spain, the Canary Islands and Madeira, Valleta in Malta, Corfu and Crete in the Greek Islands, and Messina and Livorno in Italy.
Caribbean
Since the opening of the Ocean Cay MSC Marine Reserve destination has been pushed back, the ships in the area that were going to call there from December 2017 to May 2018 will now call in other Caribbean ports, which vary depending on the ship and itinerary.
For the eastern Caribbean 7-night, MSC Seaside will call in St. Maarten, San Juan, and Nassau instead of St. Thomas, Nassau, and Ocean Cay.
For the western Caribbean 7-night, MSC Seaside will visit Nassau instead of Ocean Cay, along with the regularly scheduled ports of the Cayman Islands, Jamaica, and Mexico.
For the 10 and 11-night cruises to Panama or Antilles, MSC Divina will now call at Nassau or Freeport, Martinique, or San Juan, instead of Ocean Cay.