Another MSC Cruises ship is now officially under construction.
On Monday, the cruise line marked the official start of construction for its second ship that will run on liquefied natural gas (LNG) — one of the cleanest marine fuels. Construction began when the first steel was cut for the vessel at Chantiers de l'Atlantique shipyard in France.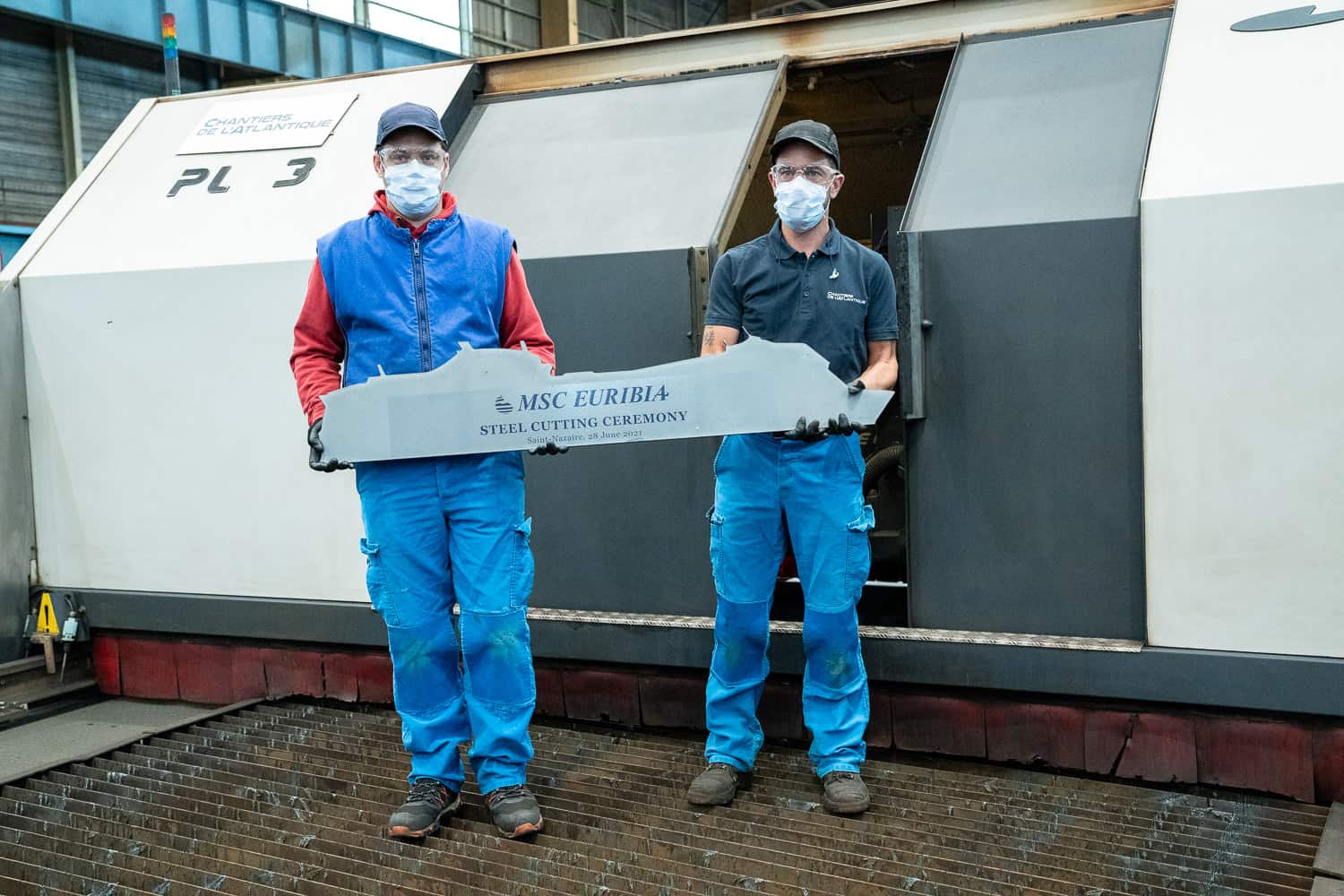 The company also revealed its name for the first time — MSC Euribia, which is the name of the ancient Greek goddess of mastery of the seas.
MSC Cruises' Executive Chairman Pierfrancesco Vago joined the shipyard's General Manager Laurent Castaing to launch the cutting of the first steel for the new ship.
He said of the occasion:
"Just as the ancient goddess harnessed the winds, weather and constellations to master the seas, our vision is for MSC Euribia to master the deployment of sustainable technologies to protect and preserve our precious marine ecosystem. This ship marks a new milestone in our journey towards net zero impact operations and is testament to our commitment to foster and develop next generation environmental technologies.
"As a family with over 300 years of seafaring heritage, we always seek to protect the environment to safeguard our way of life and protect the planet for future generations. With our first LNG-powered vessel already under construction, MSC Euribia will further reduce emissions using the latest available technology."
READ MORE: Costa Maya Welcomes First Ship Since Cruise Industry Shutdown
LNG is the cleanest marine fuel currently available at scale, and virtually eliminates local air pollutant emissions like sulphur oxides and nitrogen oxides. Euribia's engines have the potential to reduce CO2 emissions by up to 25 percent compared to standard fuels.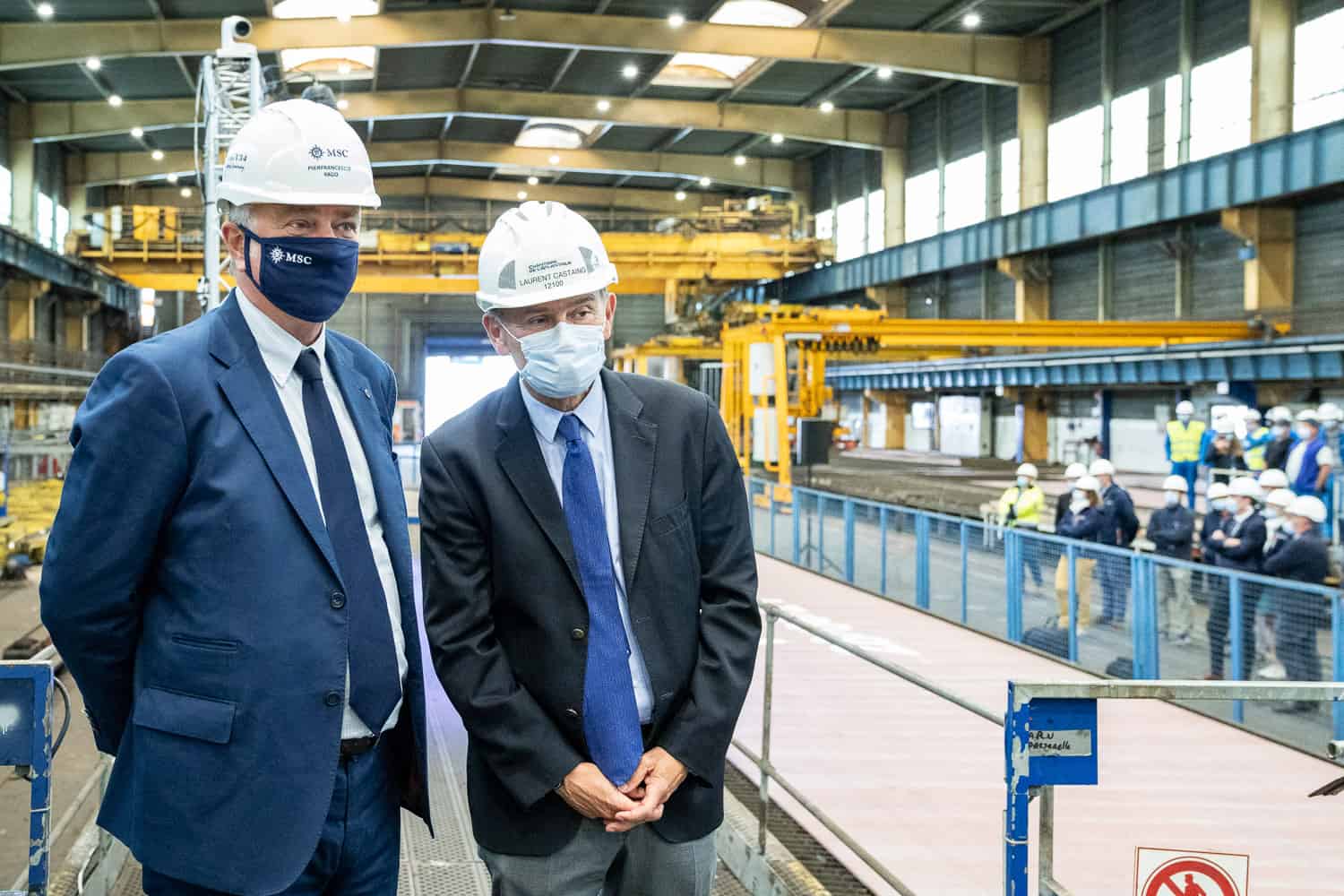 MSC Cruises has committed to powering at least three upcoming ships with LNG. The first of the tree, MSC World Europa, is currently under construction at the same shipyard and is set to enter service in October 2022.
Euribia will also feature an advanced wastewater treatment system that complies with the world's most stringent standards.
An advanced ballast water treatment system will prevent the introduction of invasive species in the marine environment through ballast water discharges, complying with the International Maritime Organization's Ballast Water Management Convention.
Additionally, an underwater radiated noise management system with hull and engine room designs that minimize acoustic sound impact will reduce their potential effects on marine fauna, especially on marine mammals in the surrounding waters.
When she debuts in June 2023, MSC Euribia will become the line's 22nd cruise ship.
READ NEXT: Carnival Cruise Line Details New Mardi Gras Eatery Chibang!