MSC Cruises has confirmed details of an agreement with SAUDIA, the national flag carrier of Saudi Arabia, for 36,800 seats from Europe and North America to support MSC's new winter program in the Red Sea. The partnership is expected to bring nearly 20,000 travelers to Saudi Arabia this winter.
MSC guests can book a seamless vacation experience with a "Fly & Cruise" package from a wide range of major international airports to Jeddah, Saudi Arabia, where they will join MSC Bellissima for seven-night cruises from November through March.
(Photo courtesy of MSC Cruises)
The cruise line began sailing from Jeddah in July following the signing with Cruise Saudi of a five-year preferential berthing deal at the city's port.
"We are proud to partner with SAUDIA, the Kingdom's national flag carrier, and work towards the same common objectives in support of the further development of tourism in Saudi Arabia by bringing many thousands of international guests to discover this remarkable country, with more to come in future sailing seasons," said MSC Cruises CEO Gianni Onorato.
"Through this extensive flight program, we are able to make our new cruise offering even more accessible to vacationers from Europe and North America and deliver best-in-class experiences."
MORE: U.S. News Announces The Best Cruise Lines For 2022
The agreement was signed in person today at the Saudi Airlines headquarters in Jeddah by Gianni Onorato; Ibrahim Al-Omar, Director General of Saudi Arabian Airlines Corporation; and Fawaz Farooqui, Managing Director of Cruise Saudi.
MSC Cruises' main markets for its European guests to sail from Saudi Arabia this winter are Italy, Germany, France, Spain.
The seven-night cruises depart Jeddah at 11 pm every Saturday night, and SAUDIA has adjusted its flight schedule for Friday night flights from Milan, Rome, Frankfurt, Munich, Paris, and Madrid with Saturday morning arrivals in the city.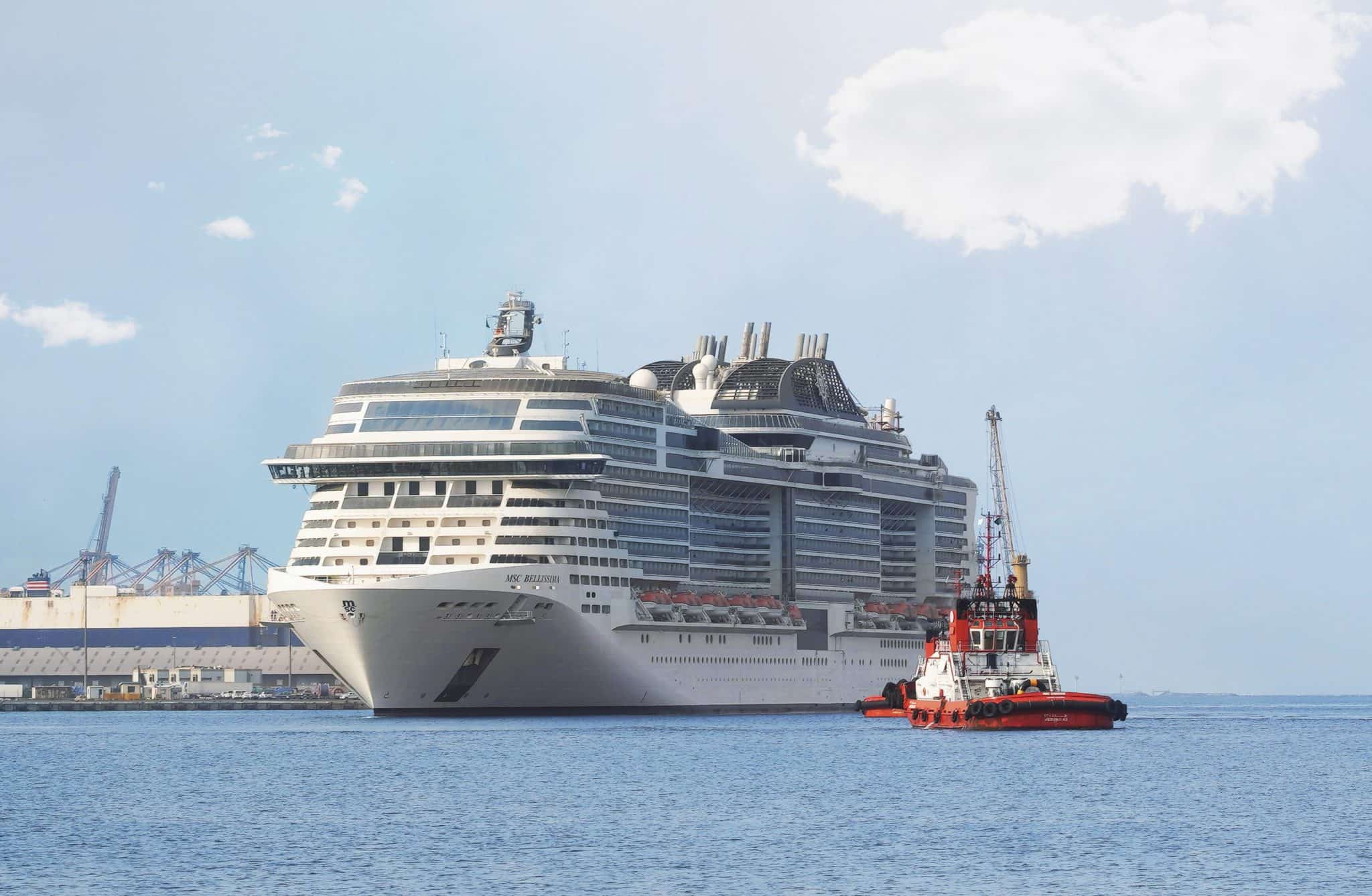 The airline has also adjusted its flight schedule to make it easier for guests from the U.S., UK, Switzerland, and Austria to join the ship easily.
A similar range of conveniently-timed return flights are available for Saturday morning travels home.
MSC Bellissima's seven-night Saudi Arabia and Red Sea cruises for winter 2021-2022 start from Jeddah, sailing to King Abdullah Economic City and Yanbu, then Aqaba in Jordan for trips to Petra.
READ NEXT: Princess Cruises' Latest Ship Prepares to Set Sail