MSC Cruises welcomed their 20 millionth cruise passenger on board the Miami-based MSC Seaside. Raul Bonachea and his family were welcomed on board MSC Seaside by the ship's senior officers as well as Ken Muskat, EVP and Chief Operating Officer of MSC Cruises USA. This milestone will be celebrated throughout the week with special activities for the cruise guests.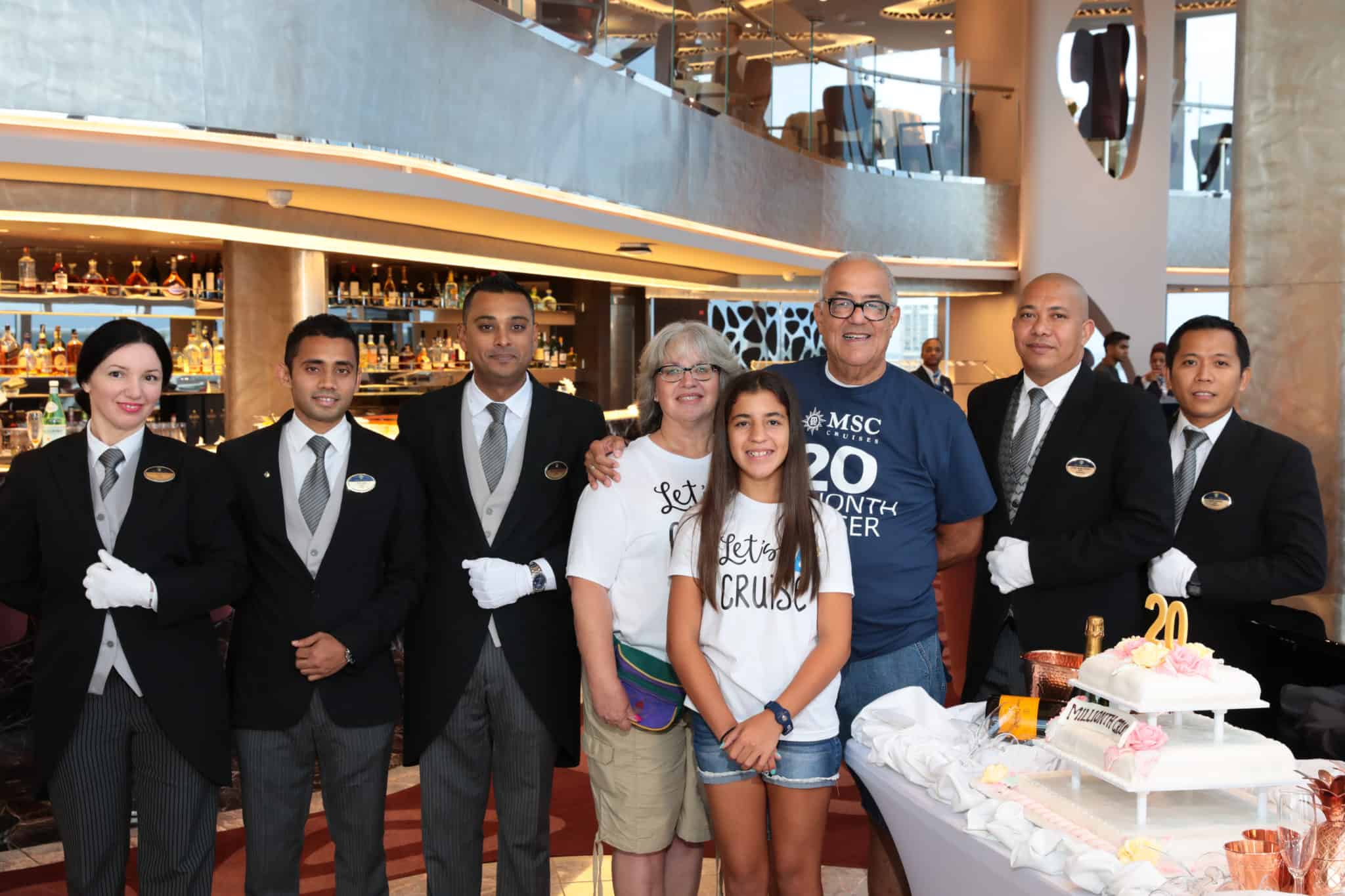 "Reaching our 20 millionth cruiser is truly a milestone achievement for MSC Cruises and a representation of how far we've come while building a global brand that serves guests from over 170 nationalities across five continents," said Gianni Onorato, CEO of MSC Cruises.
Video Tour: MSC Seaside 
He continued, "With our capacity set to triple by 2027, we will continue to raise the bar in two main areas, on board and ashore, offering our guests a unique experience each time they sail with us. MSC Seaside is the perfect example of this: she is one of the most innovative ships at sea in terms of design as well as onboard experience. She also features the latest and some of the most innovative environmental technology at sea."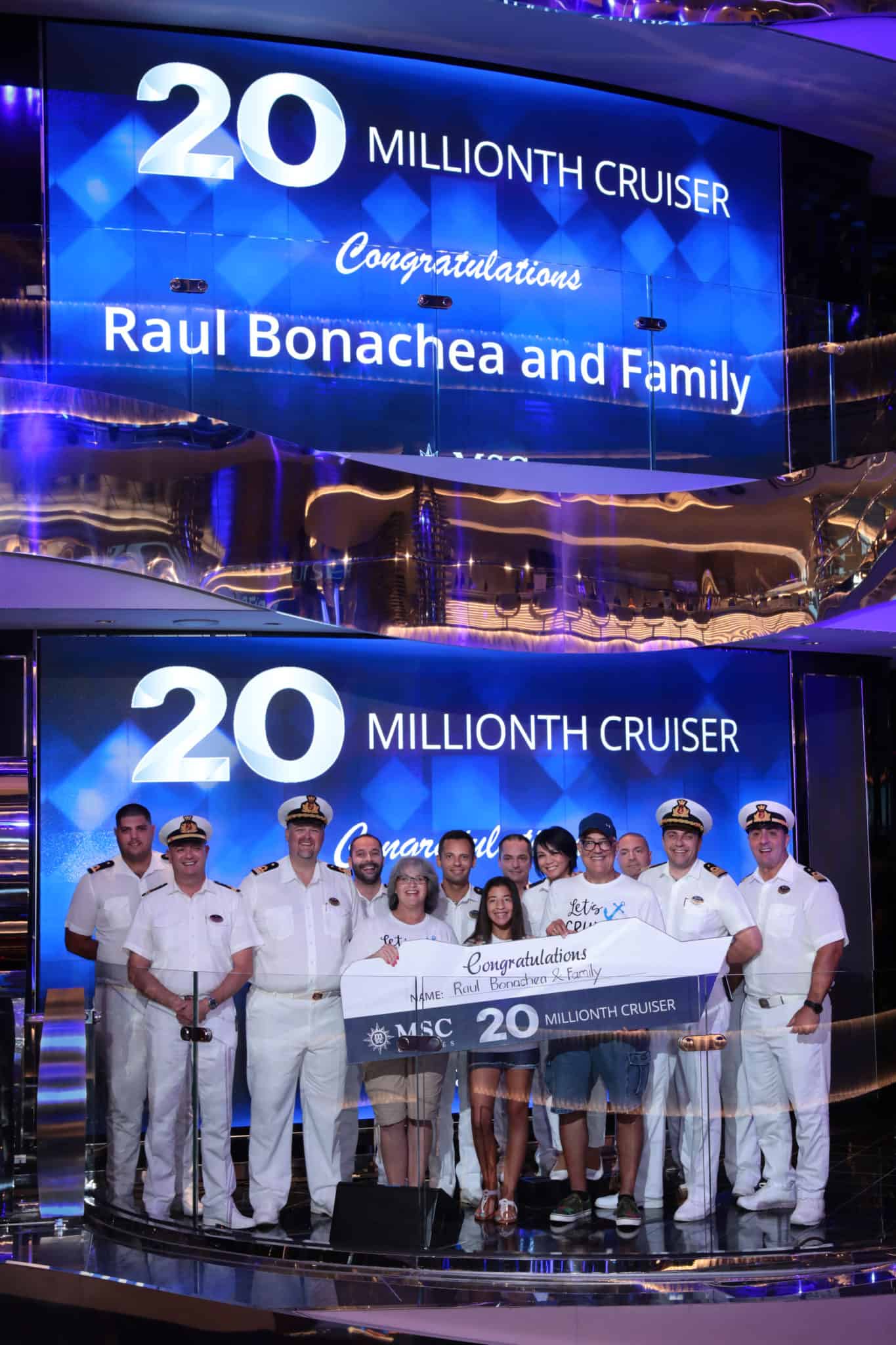 Since launching in 2003, MSC Cruises has expanded aggressively with the introduction of 16 cruise ships over the last 16 years. In 2019, the cruise line plans to roll out two new ships, MSC Bellissima in March and MSC Grandiosa in November.
Also ahead is the introduction of Ocean Cay MSC Marine Reserve that will debut in November.