MSC Cruises has announced a signature collection of spa treatments, created with the LAJATICA vinotherapy products from Bocelli Wines. The treatments debuted aboard Miami-based MSC Seaside, and will soon be introduced fleet wide.
Strengthened by the anti-aging and firming properties found in grapes, these luxurious facial and body treatments are made with natural extracts from the Bocelli family vineyards and blended with Tuscan plants and essential oils. The Bocelli family has been producing small-yield wine for 180 years and its collection is among the best of Italian wine. The vineyard is currently run by tenor Andrea Bocelli's brother Alberto Bocelli.
The vinotherapy cosmetics, LAJATICA, is named for the Lajatico region in Tuscany where the Bocelli family has long-held their family estate. Throughout her life, Andrea's grandmother, Andreina, was known to prepare a compote of red grapes and wild herbs to hydrate her skin. This "beauty secret" was considered to be the source of her youthful appearance, and in later years these results were supported with scientific findings.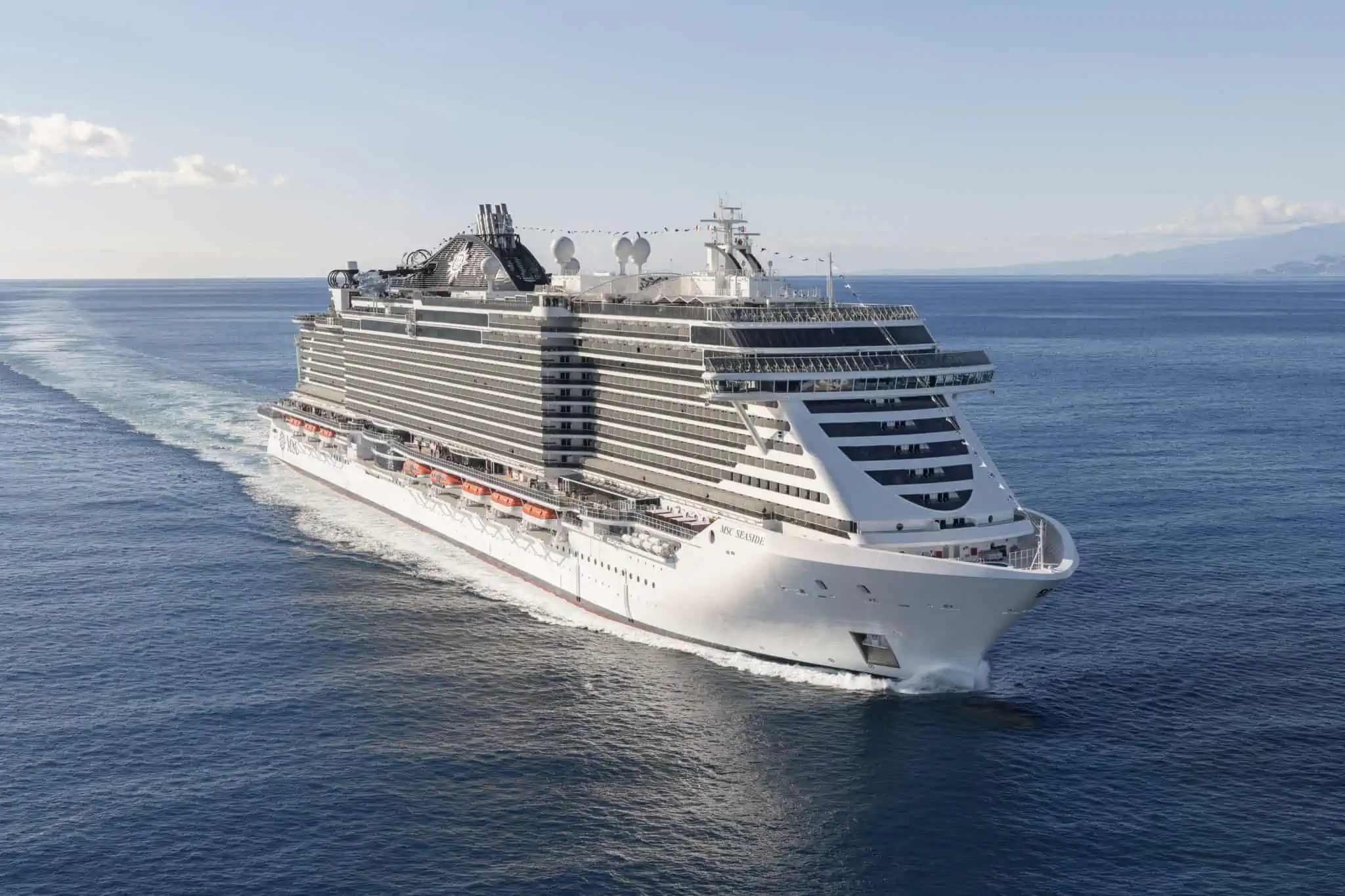 Vinotherapy Benefits
Known as "nature's antioxidants," grapes contain powerful compounds called polyphenols, which fight free radicals and stimulate the renewal of cells and collagen. The results are a more youthful, refined appearance. These polyphenols are up to 50 times stronger than vitamin E and 20 times stronger than vitamin C. Grapes also contain a number of other vitamins and minerals.
Treatments
Guests at the MSC Aurea Spa will benefit from boosted circulation, reduced signs of aging, improved digestion, and brightened skin tone.
Eight different luxury, wine-based treatments have been developed exclusively for MSC Cruises using the LAJATICA beauty products, and are designed for both men and women. They include three body treatments, a luxurious Mediterranean Citrus Body Massage, and four facials – one specifically designed for men.