MSC Cruises is expanding their range of cruises from the United Arab Emirates. Featuring 11 and 14-night cruises, MSC Lirica will be making her debut there in November 2018 offering longer itineraries, two overnight stays in Dubai, and cruises to India for the first time. MSC Splendida will also sail the region during winter 2018/2019, offering shorter 7-night voyages.
Delights of India
This year, for the first time, MSC will offer cruises to India from Dubai. Guests will call in busy Abu Dhabi, followed by the picturesque Muscat, before crossing the Arabian Sea and calling in Mumbai – India's front door. The voyage will also stop in Goa and Mangalore.
Extended Winter Sun
For those searching for a longer getaway, MSC Cruises' 11-night voyages from Dubai and Abu Dhabi will provide the perfect escape. Sir Bani Yas, an exclusive island oasis to MSC Cruises on the day they call there, offers guests pristine beaches, water activities, and access to the region's largest nature reserve. The Pearl-Qatar, Doha's man-made island, spans over 10 million square feet and is home to beaches, a wide range of shopping, and over 100 bars and restaurants. Khasab, Oman is one of the Arabian Peninsula's most striking cities, and Manama, Bahrain's charming capital, is a metropolis filled with culture and intrigue.
More Time to Explore
MSC Cruises is also introducing two overnight stays in Dubai as part of their new schedules. Guests will be able to take in the sights of the legendary evening skyline from the comfort of MSC Lirica. Beyond this, passengers will be able to witness the night sky in Muscat, where the sun sets over the domes and minarets of the historic port city.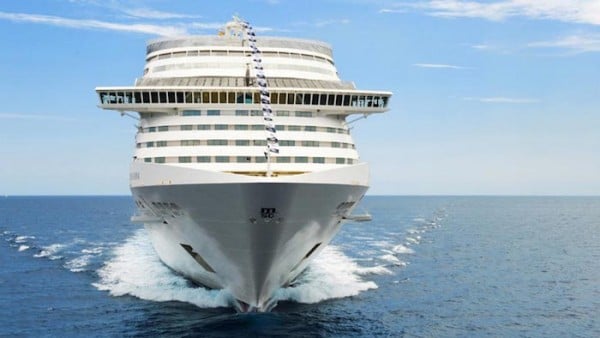 Shore Excursions for Every Port
MSC is committed to providing guests a wide range of excursions in each port. Guests that book excursions in advance will also enjoy a 20 percent discount. Some highlights include:
Exclusive Dubai: Burj Khalifa & Lunch at Burj Al Arab – This excursion takes in some of the most iconic symbols of Dubai, including the world's tallest building – the Burj Khalifa, the Dubai Mall, the seven-star luxury hotel Burj Al Arab, and the man-made island Palm Juneirah. Guests can also visit Dubai's famous gold souk, and experience Dubai's traditional way of life.
Mystical Muscat – This excursion allows guests to commune with Oman's spiritual and cultural heritage, on a tour from the Grand Mosque to old Muscat and the Muttrah Souk, a traditional Omani market. Guests will also stop at the Bait Al Zubair Museum, to discover archaeological finds and see the traditional dress and jewelry of Oman.
Crocodiles, Mangrove, & River Cruise in Goa – Guests have the chance to discover Goa's beautiful landscape on this unique river cruise. Among the mangroves along the Cumbarjua River, travelers are met by the impressive birdlife and freshwater crocodiles.
A Grand Adventure
For those seeking an extended adventure, MSC's Grand Voyages offer a unique opportunity to traverse the historic Suez Canal. MSC Lirica will offer two opportunities for a Grand Voyage with longer itineraries featuring a variety of unique ports.
November 2 – 19, 2018: 17-night cruise sailing from Venice, Italy to Katakolon, Greece; Piraeus, Greece; Heraklion, Greece; Aqaba, Jordan; Salalah, Oman; Muscat, Oman; Khasab, Oman; and ending in Dubai for an overnight stay.
March 15 – April 4, 2019: 20-night sailing from Dubai with stops in Sir Bani Yas Island, UAE; Muscat, Oman; Eilat, Israel; Aqaba, Jordan; Limassol, Cyprus; Piraeus, Greece; Katakalon, Greece; Kotor, Montenegro; Split, Croatia; and ending in Venice, Italy.
MSC Lirica will offer ten cruises embarking from either Dubai or Abu Dhabi starting at $1,369 per person for a balcony cabin. MSC Splendida will also be based in the United Arab Emirates for the winter 2018-2019 season offering 7-night cruises with two embarkation ports: Dubai on Saturday and Abu Dhabi on Sunday.
SaveSave