MSC Cruises has announced a new partnership with internationally renowned pan-Asian chef Roy Yamaguchi.  He will introduce a specialty pan-Asian restaurant aboard the cruise line's newest upcoming ship, MSC Seaside.  The ship will be the first to be christened in the US in MSC's fleet, when it comes into service in December 2017.
Chef Yamaguchi will be immersed in the designing and conceptualizing of every element of his new restaurant, bringing his creative flair to every detail of the dining experience.  He will create the recipes and menus, pick out the dish ware, choose the music, decide the perfect wines to complement each dish, and even pick out the paper for the menus.  No detail will be overlooked, and Chef Yamaguchi will be a part of every process.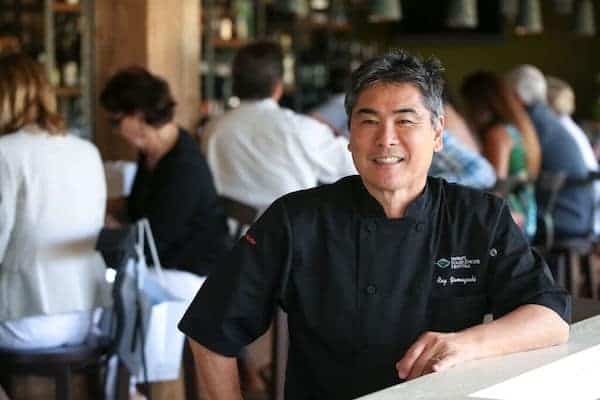 In addition to the chef's gourmet pan-Asian style dishes, the restaurant will include a sushi, sashimi, and raw bar, and teppanyaki grills where guests will be able to enjoy cooking styles ranging from Japanese to Malaysian to Thai Korean, right in front of their eyes.
Chef Yamaguchi was the creator of Hawaiian fusion cuisine, and he combines his Japanese heritage with a love for fresh ingredients.  He is the founder of 30 Roy's Restaurants, including 28 in the United States, one in Guam, and one in Japan.  He holds a James Beard Award, has hosted six seasons of his own TV show, and has written four cookbooks.
Other Dining Partnerships
MSC Cruises seems to take their food and dining experiences pretty seriously, and it shows with their other partnerships with internationally acclaimed chefs.  They are partners with Carlo Cracco, who is a leader in the new generation of Italian cuisine.  Recent partner Jean-Philippe Maury from France is one of the world's best chocolatiers and pastry chefs.  Chinese chef Jereme Leung is world-famous for his contemporary versions of Chinese cuisine, and is an expert in all four schools of Chinese cooking; dim sum, barbecue, wok cooking, and knife work.